With Citibank's announcement yesterday that it is closing 84 branches and laying off 11,000 employees, it looks like a lot of bankers are going to get a lump of coal in their stocking for Christmas this year.
For those who remain, the bonus is that you get to keep your job. That is the bad news that will be dished out to many disappointed staff during annual reviews at the major Wall Street firms. This brings to 300,000 the number of layoffs by the financial industry over the past two years.
We all know that volumes have been trading at subterranean levels which have created a real drought of commission incomes. New regulations imposed by Dodd-Frank and the Volker rule mean that banks have to become boring, no longer able to juice earnings with trading revenues. For boring, read less profitable, leading to smaller budgets for compensation. This is the price of preventing banks from committing suicide with your money in hand. The banks have no alternative but to shrink.
Industry compensation experts are seeing bonus cuts of up to 30%. Equity divisions are seeing the greatest cuts, followed by bond departments, and investment banking. Senior staff are being nudged toward early retirement to further reduce overhead. Only private wealth managers are seeing pay increases, thanks to their ability to charge rich fees for enhanced customer service and high margin products, like local municipal bonds and managed funds.
The scary thing is that diminishing payouts is a trend that could continue for years, unless a new bull market suddenly appears out of nowhere. When I first started working on Wall Street nearly 40 years ago, one out of three taxi drivers were brokers rendered jobless by deregulated commissions. Be careful next time you cross the street. You might get hit with some free investment advice.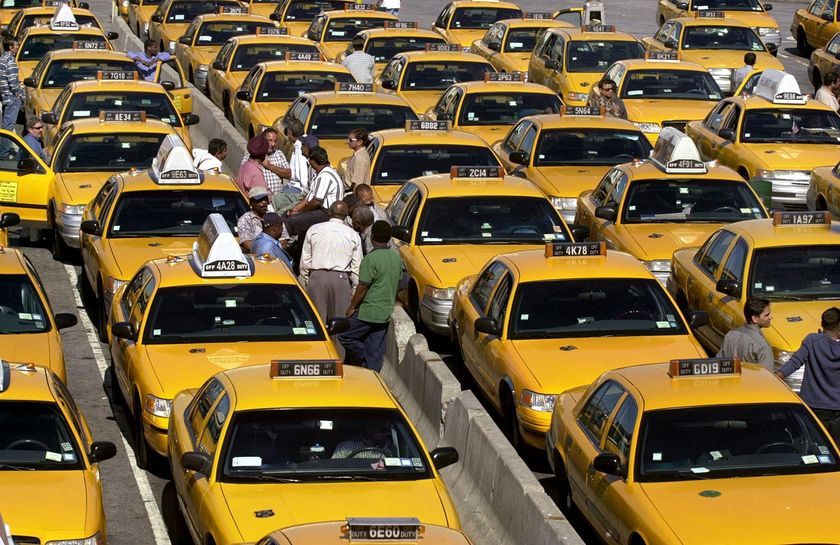 Did You Say "Buy" or "Sell"?