Global Market Comments
December 3, 2009
Featured Trades: (DUBAI), (EEM), (EDZ), (JOB OFFER),
(HEDGE FUND RADIO)
1) Who did Dubai's emir, Mohammed bin Rashid Al Maktoum, think he was kidding? He launched one of the biggest construction booms in history, erecting the Burj Dubai, which at 161 stories is the world's tallest building. He built artificial islands in the Persian Gulf with lofty names like 'The World' that are so big they are visible from space. He bought the legendary Queen Elizabeth II, a ship that holds many fond memories of transatlantic crossings for me, to convert into a floating hotel at unimaginable expense. The spending didn't stop there. His spending binge went global, taking a partnership role in the Las Vegas City Center, which became the worst commercial real estate project since the Tower of Babel. The problem is that all of these acquisitions were done on credit, with only a fig leaf of equity, and the wind is now blowing with hurricane force. Dubai property values have slid 50% in a year, and the plunge shows no sign of abating. No surprise then that development arm Dubai World has defaulted on $59 billion in debt. The spendthrift emir spent way too much time on horse racing and not enough on research. Sure, turning Dubai into the next Hong Kong was a laudable goal, but did anyone think this through? While the former crown colony is backed by the sweating masses of China, tiny Emirate is surrounded on two sides by 2,000 miles of sand and on the other two by the not so friendly maritime neighbors of Iran and Iraq. Oil, you may ask? My Caesar salad has more oil than Dubai. Haven't they heard of peak oil? I always thought Dubai would revert to a ghost town once the neighborhood ran out of Texas tea. Now that Dubai's debt has been correctly marked down to junk the big question is who else this hubris gone wild is going to take down. The shareholders of the UK's Standard Chartered Bank and HKSB, the lead lenders, are going to take a body blow, and a rash of hickies will spread among the many syndicate members. Greece and Ireland could be next, as the premiums for their credit default swaps have skyrocketed. Things could get ugly in Dubai when the country's 360,000 migrant Indian workers find out they aren't going to get paid. How do you say 'domino theory' in Arabic?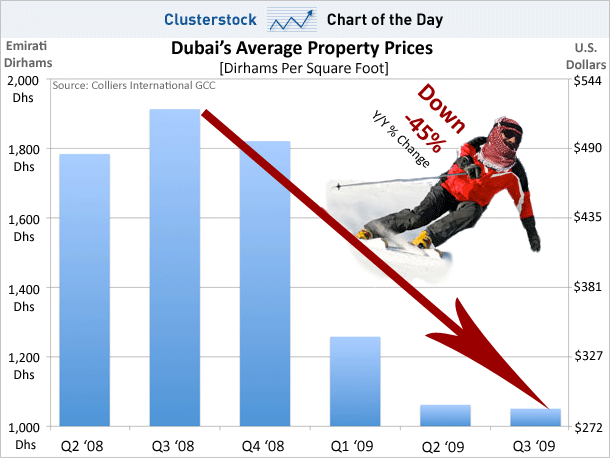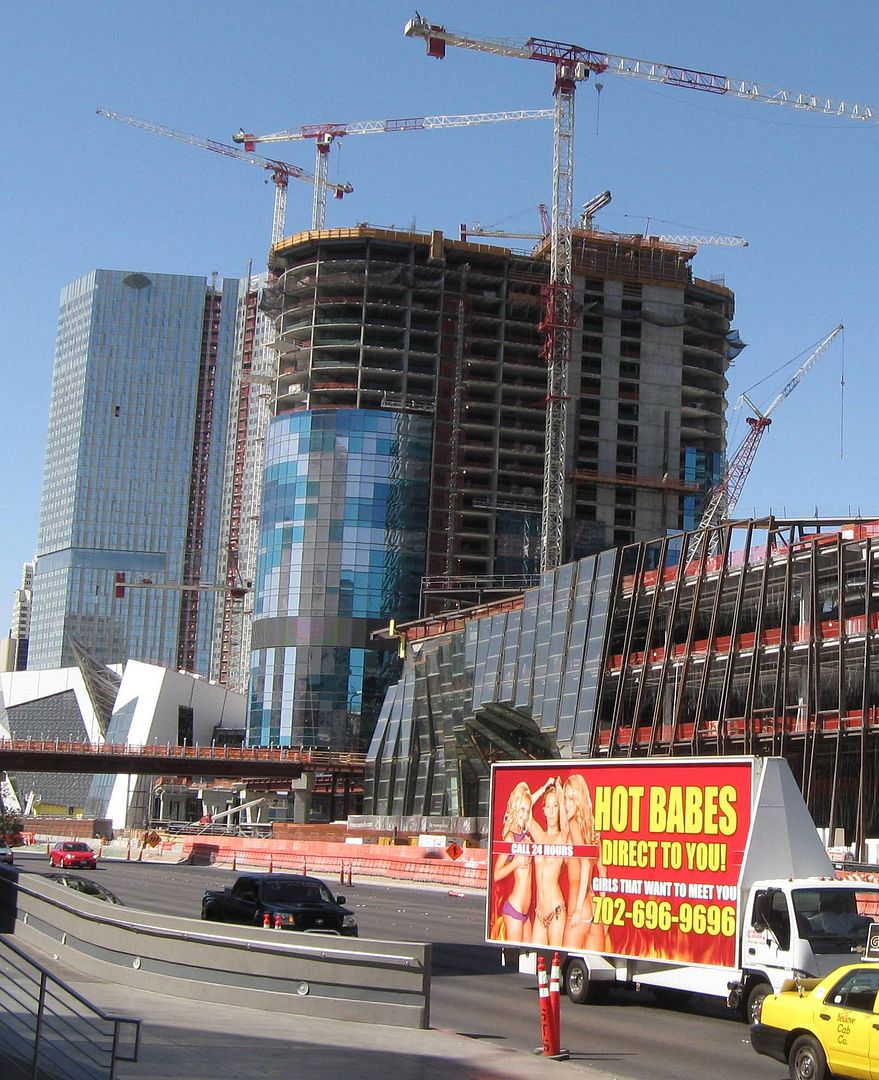 HEY PAL, WANT TO BUY A CHEAP CONDO?
2) As the markets get increasingly elevated and overpriced, I am widening my search for cheap disaster insurance. Today I'm looking at a hedge for those with substantial emerging markets exposure, which pretty much should be everyone who reads this letter. Take a look at the Direxion Daily Emerging Markets Bear 3X Shares (EDZ) (click here for details), which is a triple inverse ETF on the emerging stock markets. In theory, a 10% drop in the emerging markets would produce a 30% gain in the ETF. In reality, the trip can be much more rocky. To say these markets have simply gone up is a gross understatement. The major components of the EDZ include short positions in shares from China, which has risen this year by 94%, India, up 95%, Brazil, up 116%, and Russia up a mind boggling 183%. No surprise then that the EDZ has had its face ripped off, down a gut churning 92%. You can buy $33,000 of EDZ to imperfectly hedge $100,000 worth of emerging market longs, or scale in here at $5 with a view to a quick double early next year when the inevitable profit taking hits. I'll throw in a cautionary warning that if we enter a prolonged period of grind sideways, the EDZ could very well get dragged down to zero by its internal cost of carry. In flight school they always teach you to wear a reserve parachute when engaging in high level aerobatics. Best to apply this philosophy to your portfolio.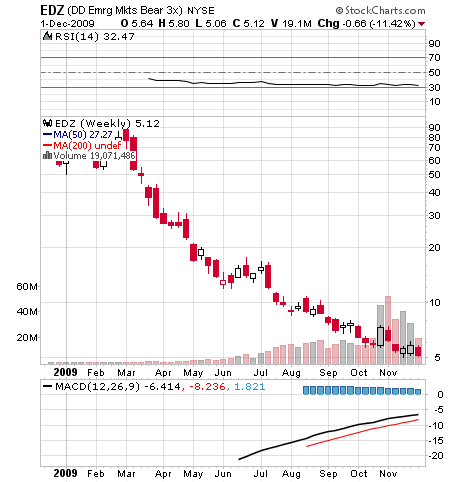 3) You can now access the archived shows of Hedge Fund Radio on my website by clicking here . Hedge Fund Radio is a weekly program featuring one-on-one interviews with the titans of the hedge fund industry. The show is broadcast every Saturday morning at 12:00 pm Eastern time, 11:00 am Central time, 9:00 am Pacific Coast Time, and 5:00 pm Greenwich Mean Time. For pilots and the military, that is 17:00 Zulu time. For the online link to the live show, please go to www.bizradio.com or click here , then click on 'Listen Live!', and click on 'Houston 1110 AM KTEK.'
QUOTE OF THE DAY
'Until you get small business back on their feet, you're knocking out about 20% of GDP' said Camden Fine, CEO of Independent Community Bankers of America.


JOB OFFER OF THE DAY
Precious metals trader and dealer, Millennium Metals, is looking to hire an experienced professional to manage their gold, silver, and platinum retail business. The firm is looking to grow its share in the national market for coins and bullion. In depth knowledge of precious metals and industry experience a plus. You can work either at our headquarters in Green Bay, Wisconsin or from home anywhere in the US. Please email your resume directly to Rick Renard at cpdrp@aol.com , and mark the subject bar with 'resume'