Global Market Comments
December 4, 2009
Featured Trades: (SILVER), (GOLD), (ABX), (CDE), (SLW), (HL), (HEDGE FUND RADIO), (JAPAN)
NOTE TO SUBSCRIBERS: I'm taking a research day on Monday, December 7, so the next letter will be published on Tuesday, December 8.

1) Those transfixed by gold blasting through the $1,200 level have been missing the real action in silver. The white metal has soared 86% to $19.50 since the beginning of the year, compared to a more modest 56% move for the barbaric relic, an outperformance of almost two to one. I have been a raging bull on silver all year, and on May 7, grabbed you by the lapels and shook you senseless if you didn't buy at $12.70 (click here for earlier report ). It is nothing less than owning gold with a turbocharger. Silver gives you a nice double play. Its qualities as a precious metal are giving it a major boost from the flight from the dollar, one of this year's certainties.  It is also an industrial commodity, which unlike gold, is consumed, and therefore gives you a call on the recovering economy. If you don't think this move is real, check out the shares of the silver producers. Coeur D Alene Mines (CDE) has rocketed by 357% this year, while Silver Wheaton (SLW) is up 350% and Hecla Mining (HL) has soared by 395%.  If you want to get set up on buying silver futures, e-mail me at madhedgefundtrader@yahoo.com and I'll tell you how to do it. To accumulate .999 fine Silver Eagles or silver bullion for the tightest spreads over spot, visit www.mileniummetals.net by clicking here. How long will it take to get to the old high of $50? William Herbert Hunt, who engineered the 1980 squeeze with his brother Nelson with a 100 million ounce long position that last took it that high, could tell you, but only from the grave.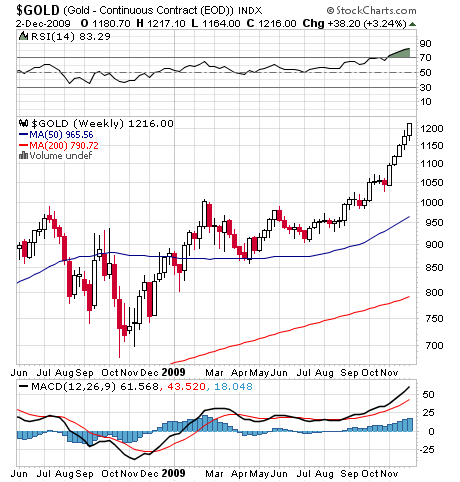 2) I just want to pass on the torrent of  rumors that came flooding back to me inspired by my GOLD SPECIAL ISSUE two days ago (click here for the full report). The major gold producers, led by Peter Munk's Barrick Gold (ABX), very publicly and with great fanfare took off their hedges and ceased all forward sales, turning themselves instantly into leveraged long gold funds. Now they are deliberately withholding spot supplies from the market in a brazen move to squeeze prices higher. Then the black swan flew in from Dubai (click here for the full story), confirming everyone's worst fears about the incompetence of all governments, and delivering the parabolic move that took the barbaric relic up a gob smacking $80 in a week to an all time high of $1,220. Whether this is actually true is anybody's guess, but the market certainly buys it. The yellow metal is starting to look overheated by me, but I'm just an old fart looking forward to his first social security check. I like buying the steak and selling the sizzle, after I've ripped a few chunks of red meat out for myself, of course. But who knows, gold could keep flying until year end, and my government check will probably bounce anyway.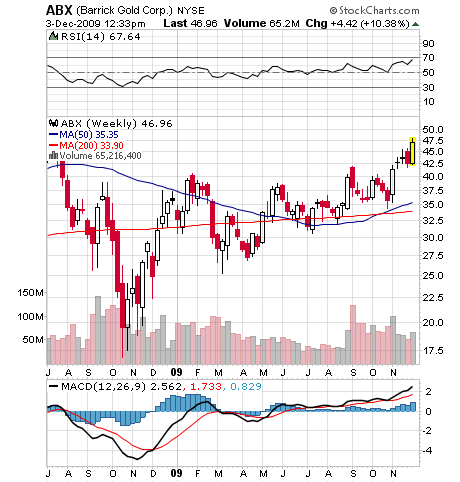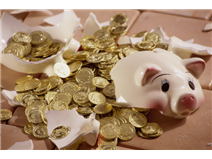 3) Given the barrels of ink spilled about the Dubai's troubles, (click here for full report). I thought I'd update readers about the Emirate's largest US asset, which I recently visited.  One can't help but be overwhelmed by a sense of history walking by the Las Vegas City Center; without a doubt one of the worst commercial real estate disasters in human history. The glitzy, ultra modern, Cesar Pelli designed, 16.8 million square foot, 63 acre complex occupies the quarter mile on the city's fabled Strip between the Bellagio and the Monte Carlo Hotels, and will unquestionably become one of the Wonders of the World, if it is ever finished. It includes the Mandarin Oriental, Aria, Veer, and Harmon Hotels, offering 4,000 rooms and 2,600 condos. The 57 story Vdara condo-hotel opened just this week, despite the fact that many original investors have sued to recover their deposits.  They will be adorned by two casinos, a convention center, a new theater for the Cirque du Soleil, an gargantuan shopping mall, and parking for 6,900. The finished project will employ 12,000. But strikes and overruns sent costs soaring to $8.5 billion, and the project is now hopelessly behind schedule. Equity in the mammoth project is now widely believed to be worth zero. I saw a total of one worker in a cherry picker working on the project with a screwdriver. The other guy going up in an elevator turned out to be a lender contemplating a jump off the top. Kirk Kerkorian wanted to build the ultimate Sin City destination resort when his MGM-Mirage partnered with Dubai World. The relationship has soured, with Dubai World filing a suit against its partner for negligence and mismanagement, which it later withdrew. Who is going to stay in all these rooms? Those who financed trips to Vegas with home equity loans or subprime credit cards definitely are not coming back. If the project grinds to a halt, it will leave a gigantic eyesore at the heart of the city's tourist area, becoming a monument to excess in a city of excesses. Unfortunately, what happens in Vegas doesn't always stay in Vegas, as a financial collapse would send shivers through the industry globally.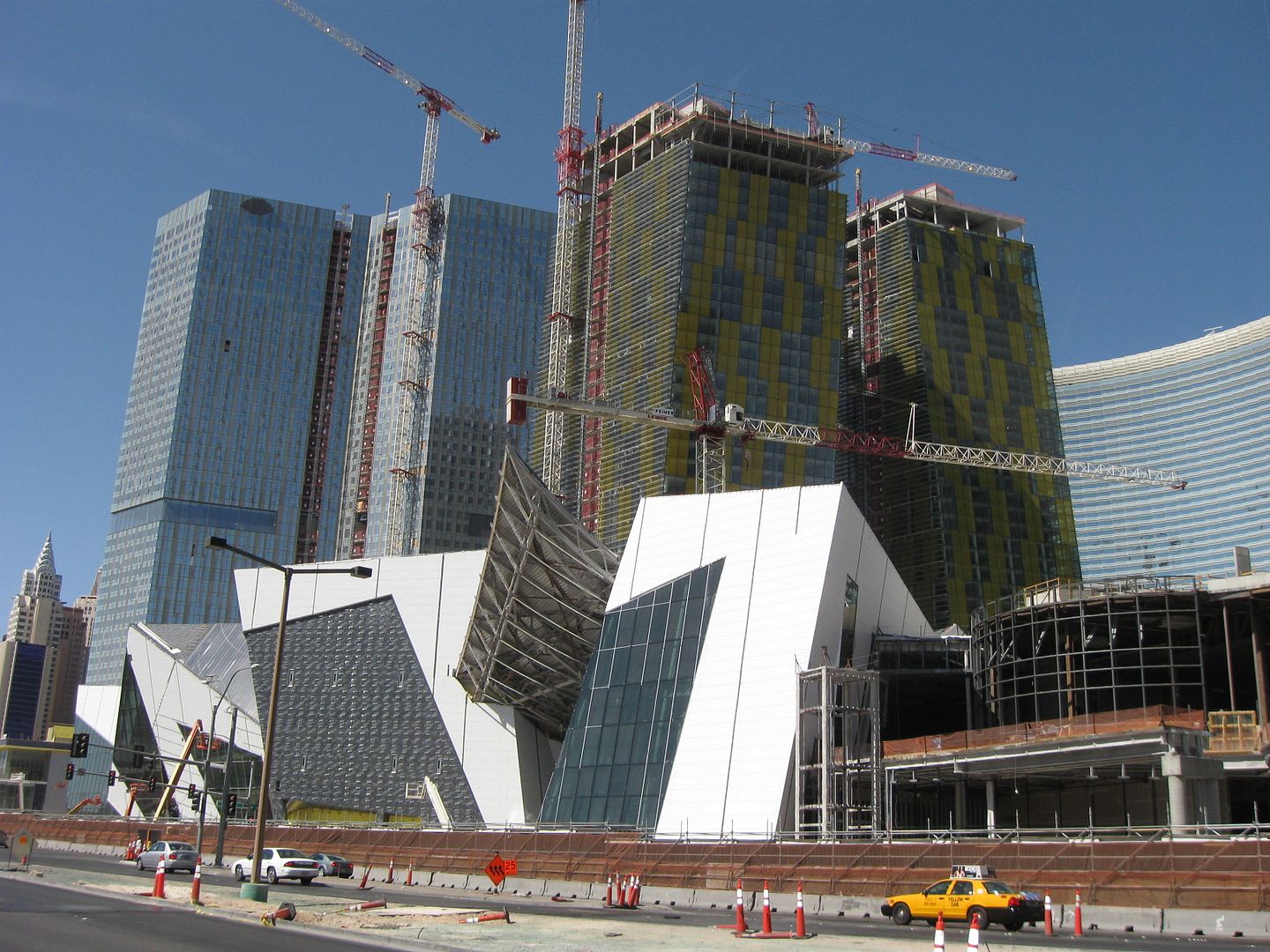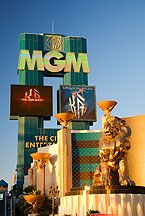 4) My guest on Hedge Fund Radio this week is Ed Merner, CEO of the Atlantis Japan Growth Fund (LSE-AJG), who has long been rated the number one stock picker in the Land of the Rising Sun. Ed's fund, which trades on the London Stock Exchange, is up a stunning 54% from the March bottom. When the ink was barely dry on the US Japan peace treaty in 1950, Ed's father uprooted his family from rural Truckee, California, and moved them to Tokyo Japan. That gave him a front row seat to the economic miracle that followed in the fifties and sixties. Ed started managing money in Japan just a few years before me, in 1970. He toiled away as a portfolio manager at Schroeder's & Co. in Tokyo for 25 years and then launched his own firm in 1995. Ed, who is a fascinating individual and a genuine nice guy, will discuss the long term opportunities for investing in Japan and Korea. Hedge Fund Radio is broadcast every Saturday morning at 12:00 pm Eastern time, 11:00 am Central time, 9:00 am Pacific Coast Time, and 5:00 pm Greenwich Mean Time. For pilots and the military, that is 17:00 Zulu time. For the online link to the live show, please go to www.bizradio.com or click here , then click on 'Listen Live!', and click on 'Houston 1110 AM KTEK.'  For archives of past Hedge Fund Radio shows, please go to my website by clicking here .
ATLANTIS JAPAN GROWTH FUND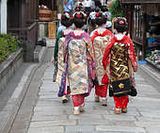 QUOTE OF THE DAY
'There are people who can't get used to the idea that the country is being run by a black guy living in public housing. Obama is only half black, so I guess that makes him our 'starter Negro,' said political commentator Will Durst.