Global Market Comments
October 9, 2009
Featured Trades: (BILL CLINTON),
(WHEAT), (CANADIAN DOLLAR),
(ALTERNATIVE ENERGY),
(ORCL), (TM)
1) I opened the e-mail at my usual wake up time of 4:00 am. President Bill Clinton was playing with Tiger Woods at the Presidents' Cup PGA tournament at the Harding Park Golf Course in San Francisco today. Would I have time for a chat about US economic policy afterwards? That afternoon, in walked Bill, sunburned from his morning on the links, to chew the fat with some Bay Area business leaders. I can't say who else was there, but I'll give you a hint: I was the only one without a NYSE listing. The US needs a new job engine every five to seven years to continue growing. Reagan had the personal computer, he had the Internet, but since then there has been nothing. As a result, new job creation fell from 23 million during his administration to a net job loss of 1.5 million during the Bush years (click here for BLS stats ), causing real standards of living to fall for two thirds of all Americans. The big challenge is how to bring back the economy without burning up the planet. $1 billion of new spending would create only 870 jobs in a conventional coal fired power plant, but 2,000 jobs for a solar plant, 3,300 for a wind facility, and 6,000 from improved building efficiencies. So creating a new job engine is a matter of political survival for Obama and the Democratic Party, and you can expect new subsidized alternative energy projects to be raining down upon us for the next three years, like hail in the Book of Exodus. Getting health care costs off the back of corporations is also essential for recovery. As things now stand, all of our net new economic growth is going to cover increased health care costs. And that only gets us an outcome that ranks 25th globally. Clinton now devotes himself to his Clinton Global Initiative, on non-profit which coordinates inter governmental cooperation in health care, education, and the environment, and has raised $57 billion for  new development projects (click here for  their website ). He was incredibly well informed, obviously still has access to confidential intelligence briefings, and rattled off statistics like an M60 machine gun. You really get the impression you are dealing with a Rhodes Scholar. I reminded him of the 1968 anti-war demonstration we both attended in London and he laughed. Wow! Invitations from both Obama and Clinton in the same week! Was it something I said?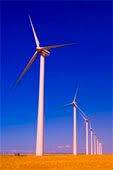 2) Just a little note to let you know that my recommendation to buy December wheat (WZ09) is showing signs of life (click here for my initial call ). The perfect weather couldn't continue forever. That was a mathematical certainty. The freezes this week started in Minnesota, moved over to the Dakotas, and have gone as far south as Iowa. Although it hasn't affected the wheat crop as much as corn, since wheat is mostly in the silo, the change in the weather is a reminder to traders that this is not a one way trade, and it is time to cover shorts. It could also be that the strength in gold, silver, and the currencies means that the global liquidity tidal wave is reaching the further corners of the financial world, like the ags. Whatever the reason, the charts for all the grains appear to have bottomed and it may be time to start scaling in longs.

3) Another reminder that the Canadian dollar has gone ballistic today, decisively breaking through the $1.06 level, and the Looney is now on its way to parity with the greenback (click hear for my last recommendation). All aspects of the global commodity trade are now in full play, and with hurricane force winds behind us, the risk of a 'melt up,' where futures markets see lock limit moves up, is rising. Kudos to those who followed my advice all year to pour into the commodity currencies early. Run those positions. Be careful adding longs here because the risk is rising. I have been so negative on the dollar this year that I should have spurned the vanity of calling this 'The Diary of the Mad Hedge Fund Trader,' and instead named it the 'Why I Hate the Buck Daily,' or the 'Bail on America Digest.' If you can't trade the futures, look at the chart below for the Canadian dollar ETF (FCX). And check out once more the gratuitous photo of my favorite Canadian, Pamela Anderson.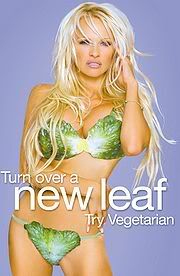 4) For those of  you whose 30 days trial subscription are about to expire, here is my calendar of meetings for the next month as an incentive to renew:
Barrack Obama, President of the United States
Bill Clinton, 43rd President of the United States
Robert Mueller-Director of the FBI
Leon Panetta-Director of  the CIA
Larry Ellison- CEO of Oracle (ORCL)
Steve Lentz-President of Toyota (USA) (TM)
Ralph Nader-former presidential candidate and consumer advocate
Daryl Steinberg-President of the California State Senate
Stephen Levitt-Coauthor of  Freakonomics

Captain 'Sully' Sullenberger-the US Air pilot who landed in the Hudson
Helen Thomas-Senior correspondent of the White House Press Corp., and a former colleague of mine.
Michael Moore-Film maker whose invitation I turned down
Muammar Abu Minyar al-Gaddafi-President of Libya and Brother and Supreme Guide of the Revolution, who I missed because he was only in town two days and I couldn't find his damn tent.

Watch this space!
QUOTE OF THE DAY
'Alternative energy is the only way to restart the job engine,' Said Bill Clinton, the 43rd President of the United States.