Everyone is stunned over how little oil has gone up in the wake of the Israeli air attacks on Gaza that killed the military leader of Hamas. The move was in retaliation for Hamas missile attacks on Israel. Israel has said the attacks will continue for another week. This comes on the heels of Israel's return fire to incoming mortar rounds from Syria.
It's an old trader's rule that if you throw good news on a market and it fails to go up, then you sell it. Use the next big attack to take out another short on the (USO). Until then, I'll be waiting for Israeli intelligence to return my phone call. Tel Aviv, pick up your damn phone!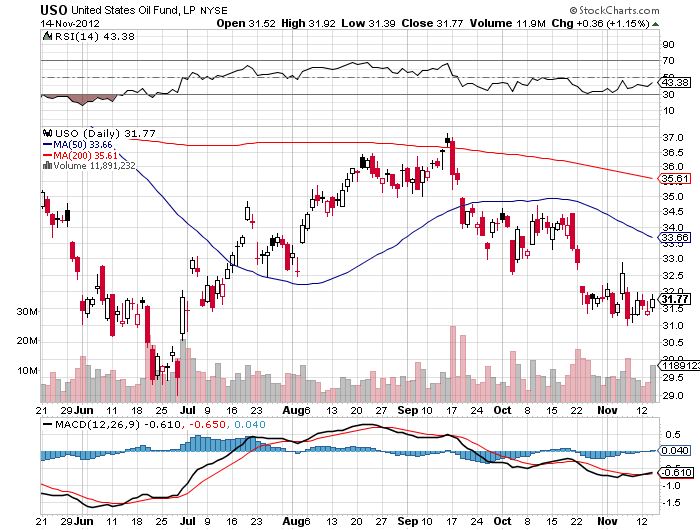 Is This a "Sell" Signal for Oil?