I have been warning readers for several months now of a major sell-off in all risk assets sometime in 2013. Stocks could drop as much as 25%-50%, depending on the severity and length of the next recession.
The question arises of where to protect your cash during the coming slaughter. Do you want to hide it in overnight cash accounts, T-bills, and CD's and earn zero? Or would you prefer to park it in very high-yield, moderate risk securities where the healthy cash flows make it worth standing the heat in the kitchen.
I have written extensively in the past about master limited partnerships, high yield equities, junk bonds, and emerging market debt as great places to pick up high-return long-term investments. Today I will complete the picture with an overview of the REIT market, which offers similar income and capital production attributes. At least if we get selloff in the market you get paid handsomely to wait out a recovery.
REITs (real estate investment trusts) can be a great alternative to purchasing rental or commercial property. Maybe you don't think real estate is a good investment right now, so you might want to consider a REIT.  If you are a value investor, I'm sure you have seen real estate markets come down between 30-50% or more.
A real estate investment trust company buys and sells properties; some will focus on commercial products such as shopping malls or office buildings while others specialize in apartment complexes and residential developments. REITs are publically traded, highly liquid, and are traded much like stocks.
If you are a conservative investor, you also have the option to invest in a REIT mutual fund, which carries around 20-50 different REITs. REIT mutual funds help to mitigate your risk more by spreading it across multiple companies. There are also ETFs for REITs which function in a similar fashion to mutual funds.
You can also purchase REITs that specialize in foreign countries. REITS have been a great investment over the last 30 years: since 1979 the average U.S. REIT has had a return of about 12%, which beats the S&P 500 over that time by a large margin. In order to gain a better understanding of REITs, I will delve into a number of REITs that I believe have a great future.
Value investors project healthcare-related REITs to increase significantly within the coming decade. These benefit greatly as the baby boomer generation require increased medical help and move into alternative senior homes. These companies seek to grow and invest in more properties as 80 million baby boomers continue to retire.
This macro trend is helping to push healthcare real estate northward and will continue to do so for decades to come. With the Affordable Care Act (Obama Care) now unlikely to be repealed, 35-45 million newly insured patients will be added to the marketplace, utilizing health services across the nation.
HCP, Inc. (HCP) is the largest REIT focusing in healthcare real estate investment. The company owns over 936 properties, which include retired living, hospital facilities, and medical office buildings. Its broad diversification and its strong relationships with reliable service providers allow the company to sustain growth rates of around 8% annually.
Their presence in over 46 states means that they are integrated into almost all markets across the United States. The company has a market capitalization of around $19 billion, with a current profit margin of 34.7%, and offers a healthy 4.4% dividend yield. HCP shows strong financials compared to other healthcare REITs such as Health Care REIT, Inc. (HCN) and Healthcare Realty Trust Incorporated (HR), while being on par with better performing REITS such as Ventas Inc. (VTR).
Within a few weeks HCP's yield has gone from 4.5% to 4.9%; analysts suggest that this higher yield in combination with the company's strong financials makes the company a good investment. Many knowledgeable REIT investors consider HCP as a "hold forever REIT" due to its sustainability in the healthcare sector. Due to the new Obama Care Act, there will be an increased demand for healthcare and medical facilities in the United States. Buy HCP on a dip if possible, if not, there are other alternative REIT's that are worth considering.
Another healthcare related REIT which is making headway in the market is the Senior Housing Properties Trust (SNH). With a market capitalization of only $3.82 billion, (SNH) can barely be considered a competitor of HCP. One strong reason to pay attention to this smaller, less-known REIT is its strong growth rate. They have averaged a revenue growth of 25% since 2009, compared to the 18% growth rate of HCP. The trailing P/E stands at 25.82 while the company has a sustainable yield of 7%. SNH also pays out a dividend of $1.52 per share, which secures a steady return on investment.
Like (HCP), the (SNH) benefits from the macro influence of the baby boomer generation coming into retirement. Analysts predict that (SNH) will continue to grow at a faster rate compared to the mammoth, HCP because of its decision to invest primarily in medical office properties. Even though the REIT is named Senior Housing Properties, a substantial amount of their properties are medical office buildings. Office buildings are considered to be higher revenue assets because of the ease in managing rental cost inflation. Furthermore, it is much easier to sell off office buildings compared to nursing homes because of their structural durability.
(SNH)'s continued acquisition of new assets also helps drive its long term growth. The company holds over 370 properties in 38 different states and has annual revenue of $543 million. The company plans to expand to over 400 properties by next year within 43 different states—revenue will continue to grow in an upward trend.
Medical Properties Trust, Inc. (MPW) is another solid healthcare REIT, which has done very well considering the challenging real estate market. The company is based in Birmingham, Alabama, but owns healthcare facilities mainly in California, Texas, and the Northeast. The company's current yield is a robust 7.3% and distribution payments are projected to rise within the next year or two.
Their year-to-year revenue growth has had a significant increase of 55%. Their operating cash flow has surged 40% and their sales are projected to grow by 20%. (MPW) has been steadily gaining momentum in the market with the ever-increasing demand for healthcare. They currently own 68 net-leased healthcare facilities in the United States and are the only healthcare REIT focusing exclusively on hospitals. The dividend yield on this baby is 6.9%.
Since 2007, their number of properties owned has increased almost threefold from 25 to 68. The CEO, Edward Aldag, Jr., told my analyst that, "There are a lot of hospitals…the market is huge out there. There's about a half a trillion dollars of available hospital properties out there…the pipeline is huge and we think that 2013 will be another big growth year for us." Being so deeply imbedded in the hospital real estate market, Medical Property Trust is projected to grow significantly as millions of insured Americans utilize health care services.
Mortgage real estate investment trusts, also known as mREITS, are another type of REIT worth investigating. The residential mortgage sector has been one of the top-performing sectors in the REIT industry in 2012. This is primarily due to the book value growth and dividend yields. Since the start of the housing crisis, the destruction of value in both the housing and financial assets have created a lot of opportunities in this sector. This has created more predictable prepayments which have helped to stabilize the mREIT market.
American Capital Agency Corp. (AGNC) is a mortgage REIT, which profits by borrowing money at low, short-term interest rates, then purchasing higher-yielding mortgages or mortgage-back securities. There was recently a sell off in the mREIT sector as American Agency Capital (AGNC), MFA financial, Inc. (MFA), and Annaly Capital Management (NLY) showed sharp losses. Investors, worried that lower long-term interest rates would lead to decreased earnings, dumped a significant portion of their mREIT holdings within the past month.
This current sell-off is a great short-term buying opportunity. Like most mREITs, (AGNC) has an ultra high yield of 16.2%. Its market cap hovers at $9.8 billion and its trailing P/E is 11.6%. Although the REIT has experienced a troubling selloff in the past month, their beta of .17 is on par with its competitors and demonstrates the financial stability of the company. (AGNC) is a very safe, government-backed company; Fannie Mae backs 77% of is assets while Freddie Mac supports 23%. Some of the company's holdings experienced some of the largest increases in market value of the Residential Mortgage Backed Securities (RMBS) this year.
Annaly Capital (NLY) is another mortgage REIT worth considering. The company is considered one of the largest cap US Agency mortgage REITs and holds a significant stake in the market. With its recent acquisition of CreXus Investment (CXS), the company plans to move away from agency residential mortgage backed securities and focus more on non-agency commercial mortgage loans and other commercial real estate debt.
The company is also planning on buying back convertible notes worth $441 million in order to restructure its capital. This will help to lower the company's cost of capital by issuing $1.5 billion worth of preferred shares and convertible notes.  The company has a beta of 0.1 and a P/E ratio of 9.69. Its market cap of $13.72 billion makes it one of the larger mREITS in the sector. As the US real estate market improves and the company continues to diversity its investments, Anally Capital will prove to be a good company for future investments. (NLY) offers and awesome 13.9% dividend yield.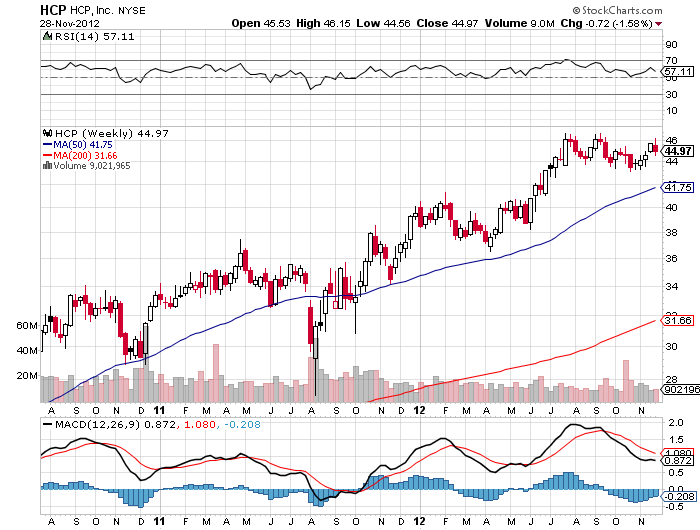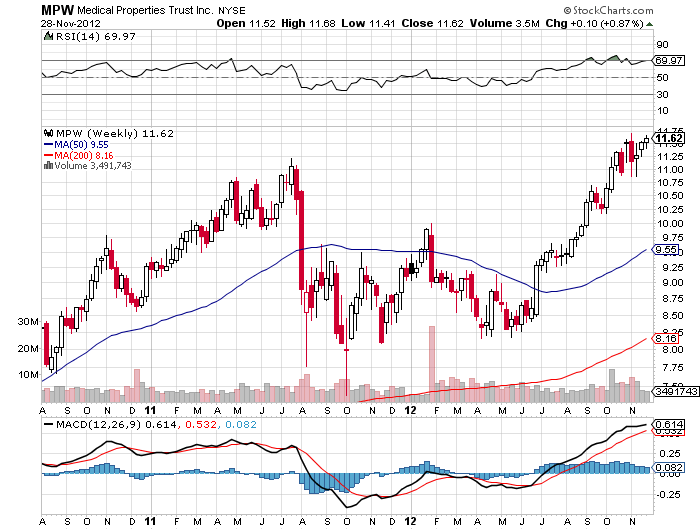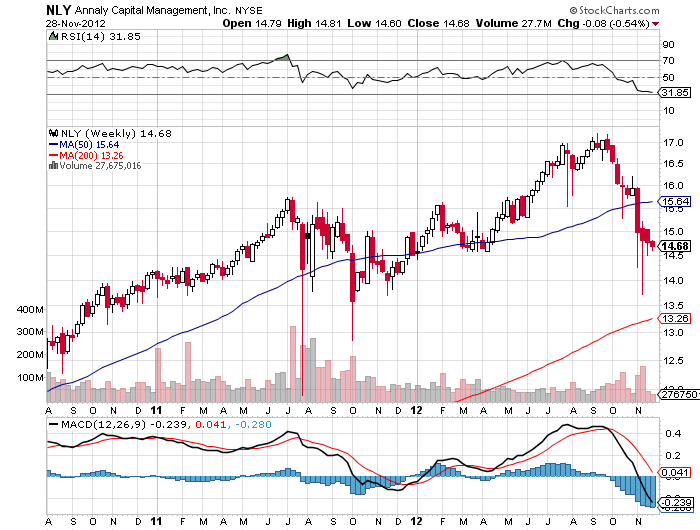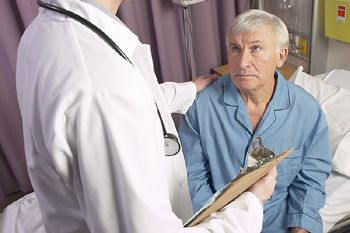 Better Check Out Those Yields on Medical REITs