You knew this was going to be one hell of an event when the people waiting in line to enter San Francisco's cool, retro AT&T Park were so pumped up on adrenaline they were practically levitating off the ground. They were high from a few other things too, with the smell of incense pervading the air.
The World Series has prompted the City by the Bay to cut itself off from the world. Any news coverage by TV, radio, and the newspapers has ceased, their entire output now totally devoted to baseball. I have learned so much about the team members that I feel as if we were brothers.
Updates on the fiscal cliff, the election, the war in Afghanistan, and Apple, have gone silent. In other words, life is bliss. The same goes for sartorial choices, with only the tourists not wearing the obligatory black and orange team colors.
What a game! Burp. Although the second game of the 2012 World Series was scoreless for the first seven innings, you never would have known it watching the fans, who stood on their feet for virtually the entire game. Those seats I paid $550 each for ended up being little more than safe zones for my beer, salted pretzel, and hot dogs.
I spent the pregame completing my Christmas shopping for the year, feverishly buying up commemorative baseballs, knit hats, and T-shirts at $50 a pop before they sold out. China's trade surplus will soon be soaring once again. A Niagara Falls of beer was pouring out of the concession stands. The line to get into the men's' room lasted 15 minutes. The air was electric with enthusiasm.
The F-16's flew in formation 500 feet overhead right on cue. Nancy Pelosi and Mayor Gavin Newsome sat just below me, where else, but in the left infield.  In fact, a foul ball almost landed in the lap of the former Speaker of the House of Representatives.
The Giants are not your average baseball team and seem particularly well-suited for the city they represent. They go by names like "The Beard" and "the Panda" and so on.
North Carolina raised, Madison Bumgarner, bought a prized bull calf for his wife as a wedding present. When pitcher Barry Zito was asked what he would do with the $126 million guaranteed by his 5 year contract, he replied that he was primarily interested in finding a cool coffee house where he could practice his guitar. The stadium stairwells are said to be one of his favorite locations because the acoustics are so good. Are baseball players getting younger, or am I getting older?
Yesterday, Pablo Sandoval, who nurses a serious gut, matched Babe Ruth's record by smashing three home runs out of the park in a single World Series game, so expectations were high. This is a guy who was so poor that he learned how to bat from his brother in the barrio throwing him a rolled-up ball of tape. The same brother now serves up a free taco dinner in the city's Hispanic Mission district after every hometown game.
The fans aren't much better. At least half sported orange wigs, and many wore Halloween costumes to the game. Elvis's were out in full force — at least 100 sat on rented surfboards floating in McCovey Cove, hoping to catch a splash ball over the right field stands, draining floating coolers of beer.
Colin Hanks lead the crowd in singing Take Me Out to the Ball Game during the seventh inning stretch. It is amazing how much he looks and acts like his actor father, Tom Hanks. My guests thanked me for the free tickets. I said they could repay me in-full with tickets in-kind when the World Series comes to their home town. They have little to fear, as they are Cubs fans from Chicago, so my expectations are nonexistent.
Closing Giants pitcher, Tim Lincecum, seemed to defy the laws of physics, using a slight, boyish frame to throw a sizzling 98 mile per-hour fast ball. We spent the entire rest of the game screaming our lungs out, with just results. The Giants trounced the Tigers 2-0.
Many thanks to the San Francisco Bay Area readers who emailed encouragement to me throughout the game. To the Detroit readers who sent messages like "Yeeeehaaaaaa Detroit" when they managed a rare appearance on base, a pox on your houses, homesteads, teepees, cardboard boxes, or wherever you live in that God-forsaken land. No wonder GM went bankrupt.
When the last Tiger popped out, the fireworks went off over the bay. The city exploded into celebration, with cars everywhere honking their horns and cable cars ringing bells. Probably 100,000 poured out of packed bars into the streets for a huge nonstop party. Groping my way through the crowd, I almost got run over by the black GM Suburbans of Nancy Pelosi's Secret Service detail beating a hasty retreat.
I joined a mob of 3,000 celebrating fans marching down the Embarcadero to the nearest BART station, dragging their "Tame the Tigers" signs, some carrying kayaks on their heads. I almost got into a fight with a methhead who was so high he was ready to jump out of his skin. It was a good night to be 6'4" and 210 pounds with an attitude, as he was half my height.
I almost fell asleep on the last train home. If I had, I would have ended up at the end of the line in dreadful Pittsburgh/Bay Point, where I would have gotten mugged and lost all of my $50 T-shirts. But I didn't. I'm back to Earth today writing this letter with the mother of all hangovers. I've had enough beer and hot dogs to last me until, well…the Super Bowl!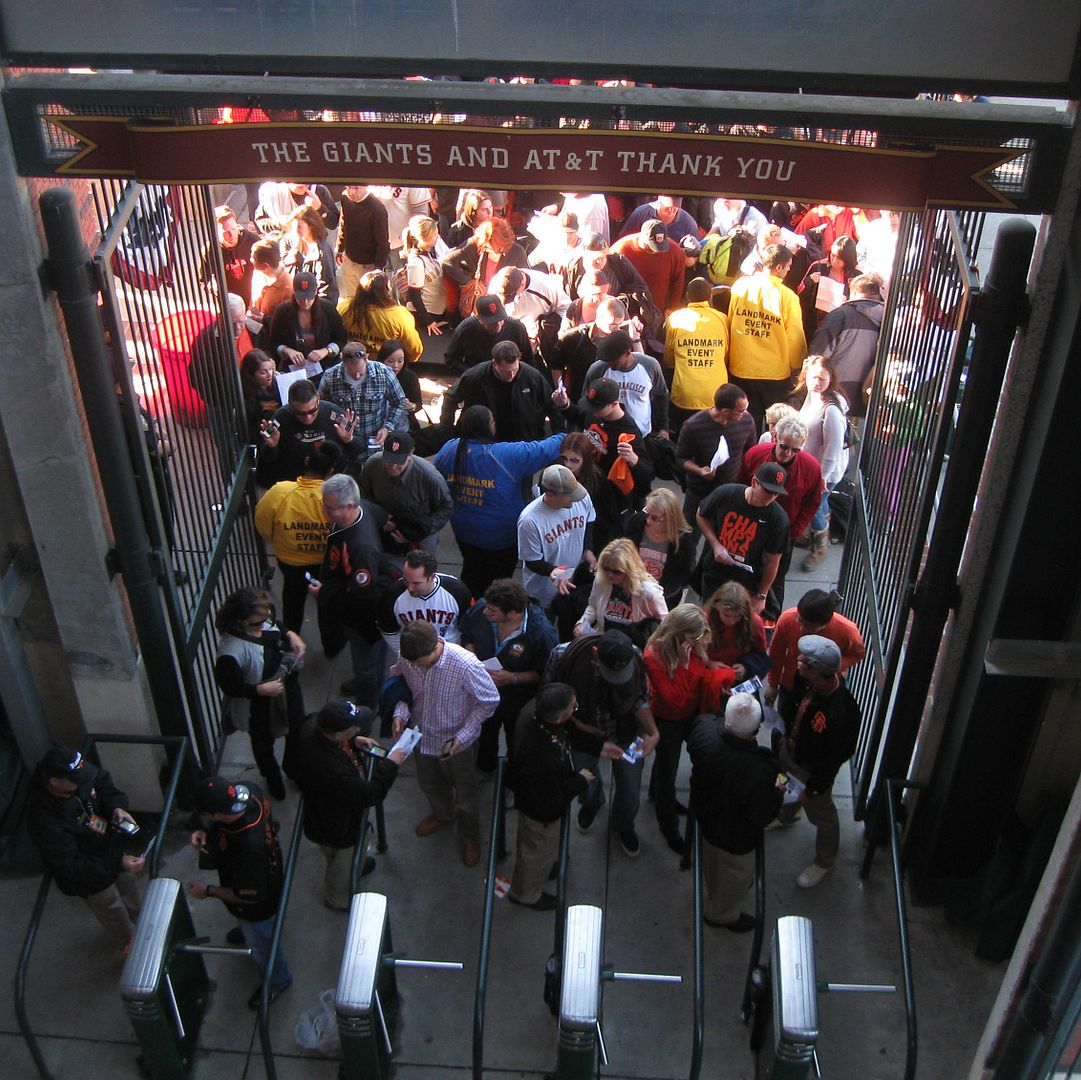 Can't Wait to Get In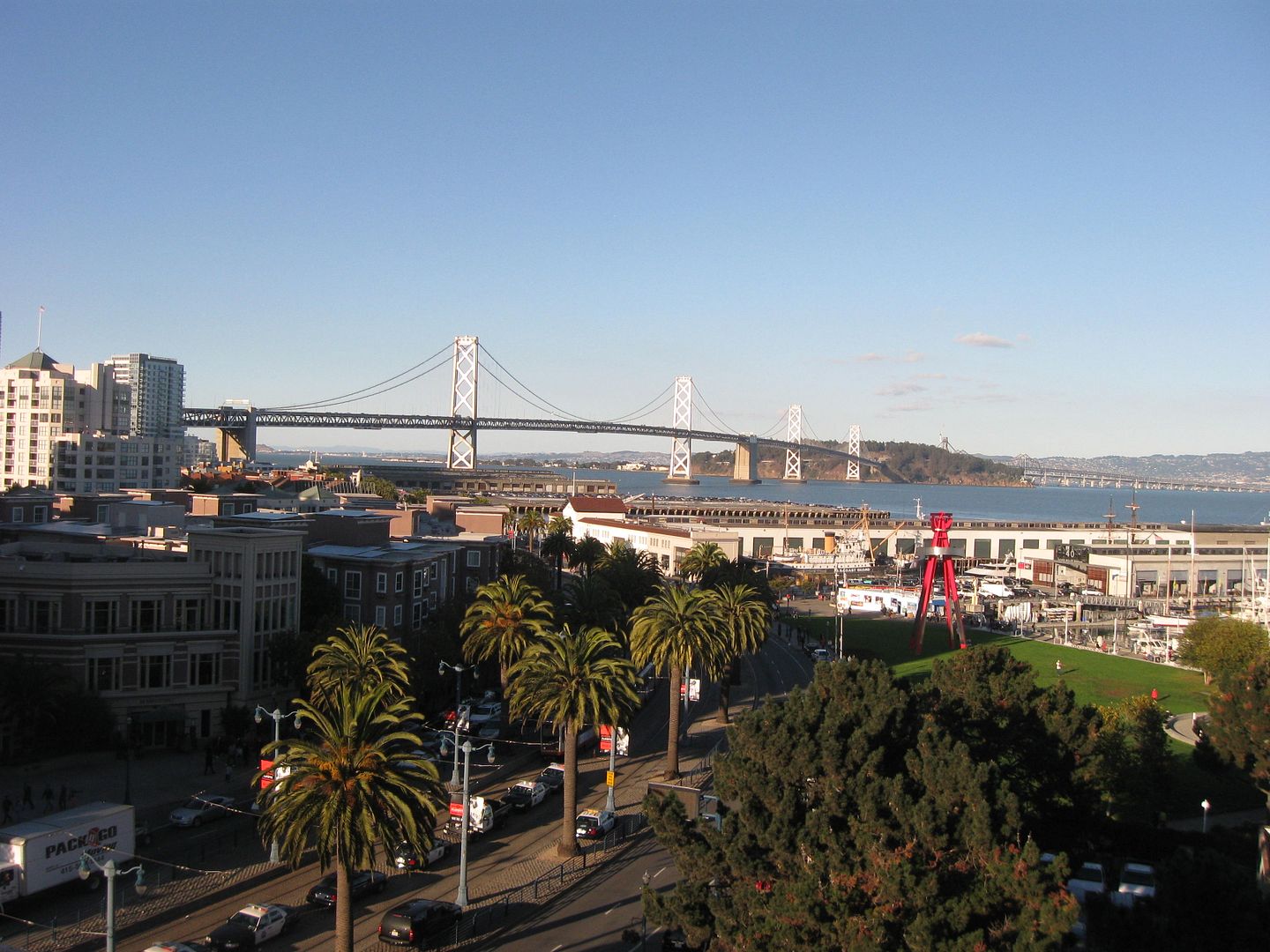 The View From The Cheap Seats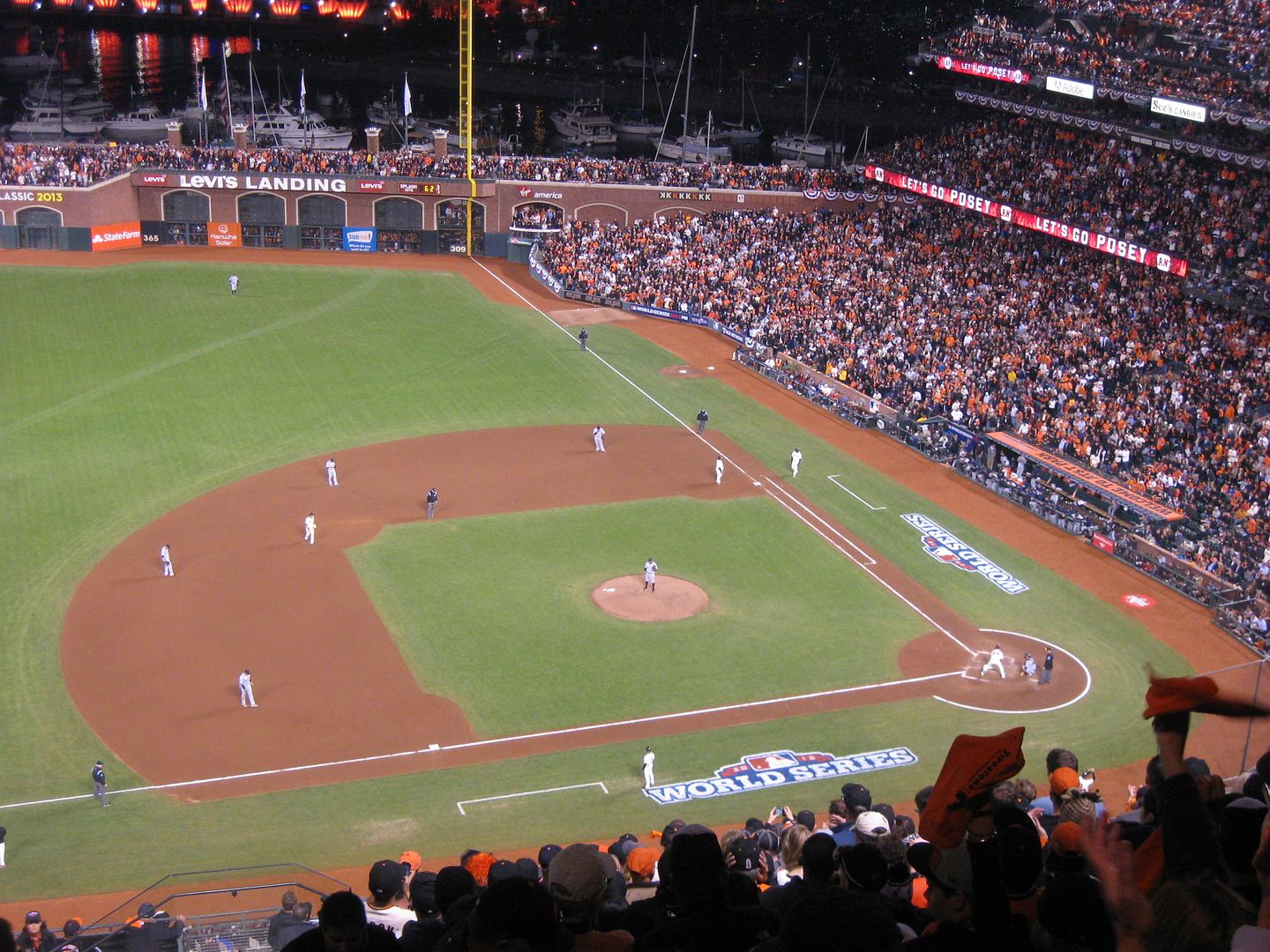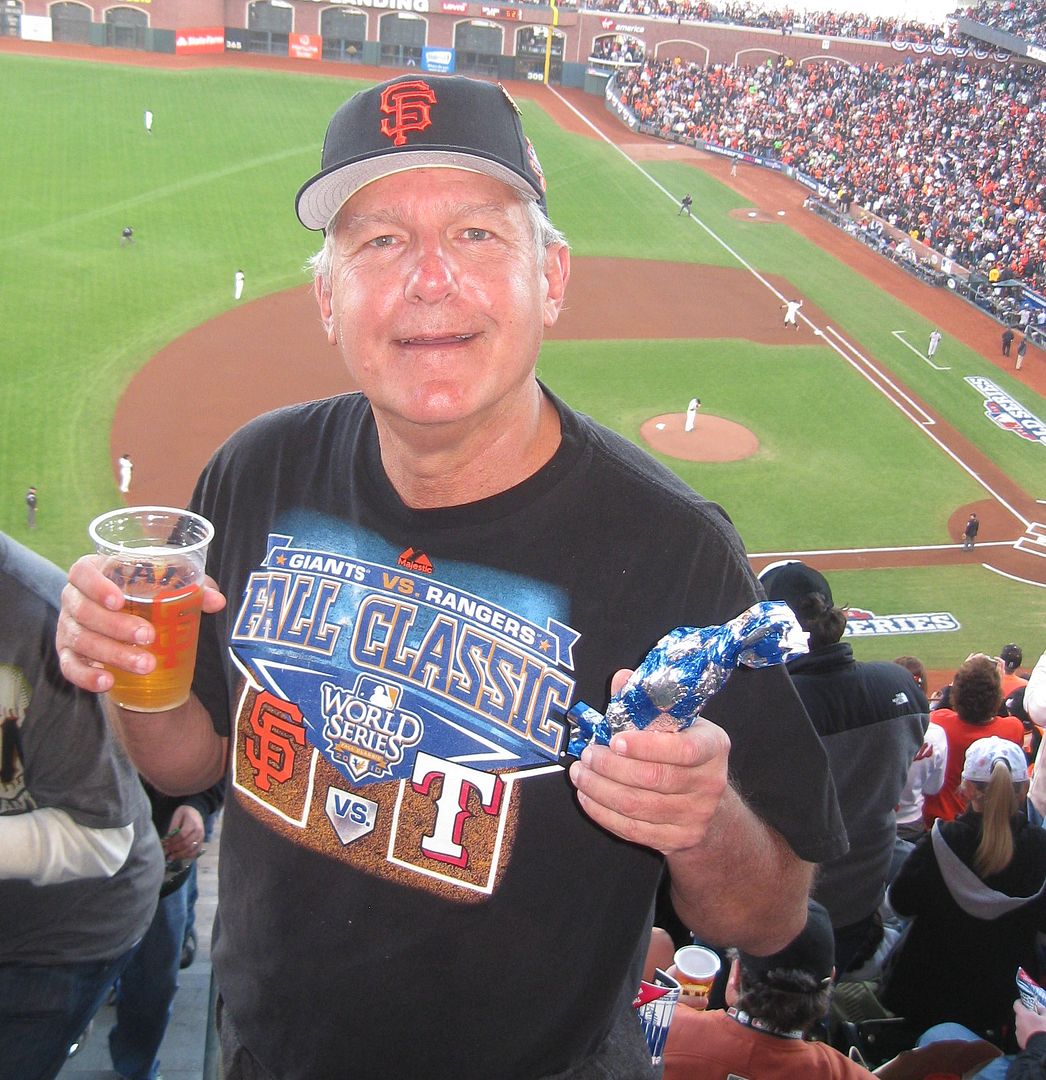 My Never Ending Search for Trading Ideas