Global Market Comments
September 29, 2009
Featured Trades: (RADA), (BAC), (SCHW), (V), (CVX)
1) When a retired Israeli Air Force general calls me up in the middle of the night and tells me there's a company I should look into, I sit up and take notice. Privately owned Spider Technologies Security Ltd (click here for their website  ) has achieved a quantum leap forward in seismic based detection technology. It has pioneered a set of algorithms, code named 'Tarantula,' that can analyze ground vibrations to create virtual fences along national borders, or around military bases and high value targets, like energy infrastructure. A portable version can be used by a squad of soldiers on the move to detect approaching enemies at night, on or under the ground, in all weather, and can tell the difference between a car, a man, or a mouse. Now this is where the story get's interesting.  Spidertech has just inked a joint marketing and production deal with NASDAQ listed RADA Electronic Industries (RADA), an established supplier of hardware and software for unmanned aerial vehicles  (click here for their website at http://www.rada.com/). This gives Spidertech access to Rada's rolodex of a who's who in the international arms bazaar, and catapult the technology into the global limelight. Experts in the field tell me the potential market is in the billions. Of course the big fish is the US military, and the technology is already being field tested by the US Navy for Homeland Security. If you want to check out the details of this fascinating technology, go to the international arms publication Defense News by clicking here at http://www.defensenews.com/story.php?i=4296898&c=FEA&s=TECA  . In the meantime check out RADA's stock, which has drifted up from 60 cents to $3 since March. A few key orders and it could be off to the races. Israel has long blended advanced American technologies with its own to create better and cheaper weapons, which are then sold to emerging markets. The difficulty has always been to find a tradable instrument for outside equity investors. Here is your ticket.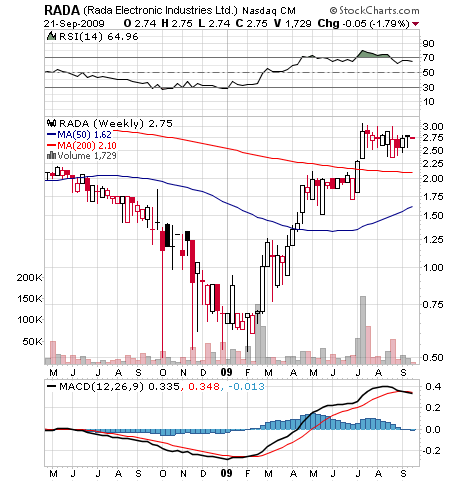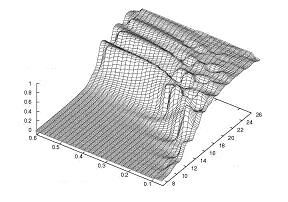 2)  I have known Carlos Ghosn for years, the ubiquitous CEO of Nissan Motors (NSANY), who I consider to be the best manager of a global company in the world today. When he was pulled out of Renault and given the top job, no one thought the plucky Brazilian could prevent Japan's number two car maker from a head on collision with the scrap heap of history. He pulled off a miracle, and now the company is coming back from its second near death experience in a decade, which is more than two out of three of its American competitors can say. The stock has already tripled off its March lows. Despite the fact that this industry is sooooo 20th century, I still pay attention to every word that Carlos utters because it is such a great barometer for the health of the global economy. The financial crisis is definitely over, with the availability of credit 95% back to normal. The car business is another story, with scrapping programs in several countries enabling sales to stabilize at low levels, and sales in 2010 expected to remain the same. Prospects in the US are better than in Europe, while China looks a lot better than Japan. The worst car market in the world is in Russia, where sales are off a gut churning 55%. Customers around the world are trading down to smaller, cheaper cars, partly to save money, but also for environmental reasons. That means lower profit margins for everyone. The big challenge for the industry is to learn how to pull the same profits out of small cars that they did from gas guzzling three ton behemoths over the last decade. Good luck with that!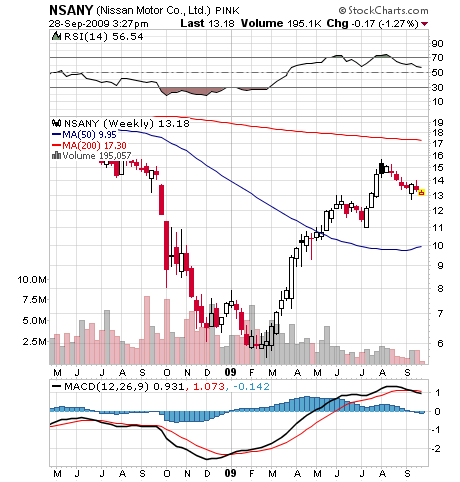 3) I've never been much of a jock. But at least once a year, recollections of my sporting childhood irresistibly draw me towards the crack of the ash, the mile long hot dog, and the beer of a baseball game. Of course there was no more beautiful place to watch the San Francisco Giants take on the Chicago Cubs than the spectacular retro bayside AT&T stadium, surrounded on two sides by tacking sailboats, and a flotilla of kayakers with mitts hoping to catch a lucky right field home run. The contrast between the two sets of fans couldn't be more obvious, with the latte sipping, sushi eating Giants fans lithely gliding between the wallowing, voluminous, garlic fries smelling Cubs supporters. Clearly bad breath obesity are sadly rampant in that unfortunate city. I'll say no more, lest my futures trades on the CME suddenly start failing. And Obama is a White Sox fan. So it's the second inning when a Cub batter fouls out and nails the Bank of America (BAC) sign on the third tier, neatly missing the billboards for Visa (V), Charles Schwab (SCHW), and Chevron (CVX). Is it a sign from above? An omen? Do Cubs players know that despite choking on a subprime portfolio and baskets of bad real estate loans, the stock has soared by 620% in six months? Should I be shorting this stock? I made a note to run the charts and stats as soon as I got home. Alas, the home team was trounced 6-2, allowing the fans from the windy city to return home to happily wolf down more polish sausage and suds. It was a miserable performance by the Giants. In four hours I didn't see a single first down. Hey, I told you I was never much of a jock!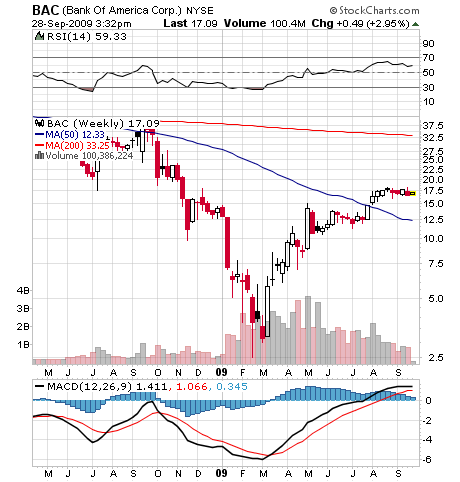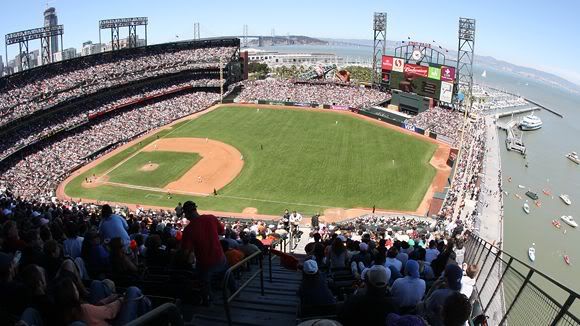 QUOTE OF THE DAY
'Oil is now at $70 in the middle of a recession. Imagine where the price of oil will be when all countries resume growth,' says Carlos Ghosn, CEO of Nissan Motors.