As a potentially profitable opportunity presents itself, John will send you an alert with specific trade information as to what should be bought, when to buy it, and at what price.
Trade Alert-(FXE)
Buy the Currency Shares Euro Trust (FXE) June, 2012 $130 Puts at $2.45 or best
Opening Trade
4-16-2012
expiration date: June 15, 2012
Portfolio weighting: 5%
($5,000/100/$2.45) = 20 Contracts
It looks like the next chapter in the European sovereign debt crisis is just around the corner. The next failed bond auction or the upcoming French presidential election could be the trigger. While the US is now growing at 2%, the European economy is posting negative numbers, dragged down by, you guessed it, Portugal, Italy, Ireland, Greece, Spain, and soon to be France.
I would have preferred to short the euro at $1.34, but the beleaguered currency has just been fading too fast. Ben Bernanke sending QE3 into deep freeze has accelerated the downturn. The charts are now showing a classic, textbook head and shoulders top. I also happen to know that if we break $1.30, the high frequency trading community has a ton of sell orders to kick in.
I want to have a currency position in this current risk reversal. I'm ignoring the yen as long as the Japanese government continues to fumble its monetary policy and its currency takes on a flight to safety flavor. So the euro will have to do.
It's not the best entry point in history, but it's worth a shot here. If we break $1.30, then we have a clear shot at this year's low at $1.26. That would allow these puts to double, if it happens soon enough. Best case is we hit the 2010 low at $1.17 and the puts soar to $12, up 400%. Heads, you made 5%, tails, you lose 2%. I'll take it.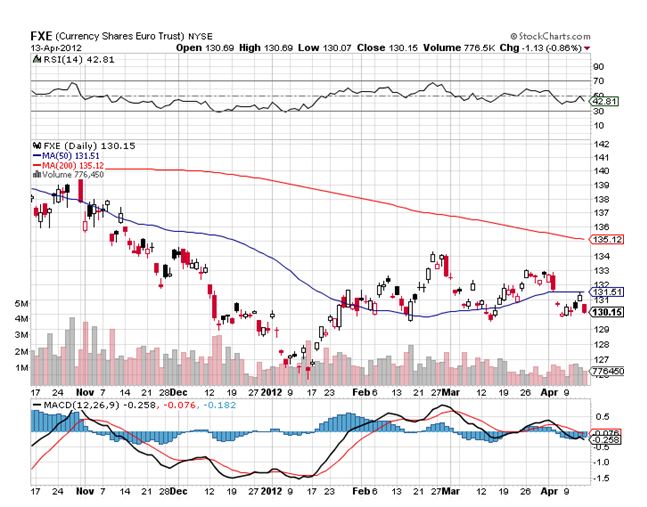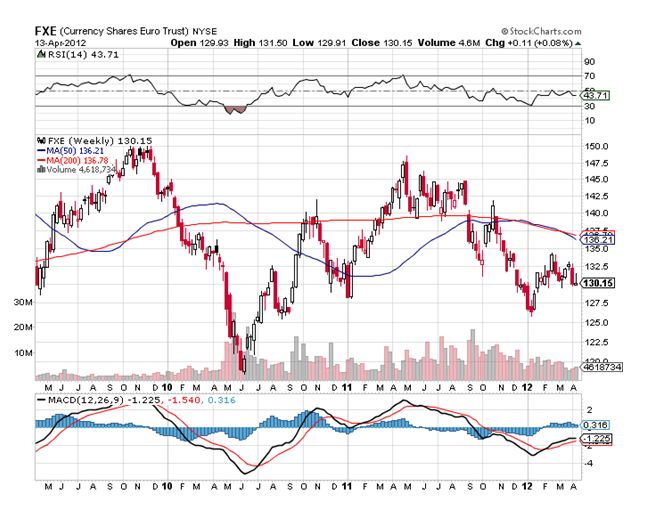 Do You See Another Leg Down Here? I Do.