Expiration of the Currency Shares Japanese Yen Trust (FXY) November, 2012 $124-$127 put spread at $3.00

Closing Trade- No action required
11-19-2012 – 2:00 PM EST
expiration date: November 16, 2012
Portfolio weighting: 10% = 40 contracts

This was a bet that the Currency Shares Japanese Yen Trust (FXY) traded at or below $124.45 on the November 16 expiration. As it turned out, the ETF closed at $120.76, miles into the money on expiration. During the same time the underlying currency spiked down from ¥79 to ¥81.80 to the dollar.
Most online brokers automatically offset your long put position with the expiring short put. The profit is credited to your account on Monday and the margin is freed up. It's that simple. You don't have to do anything. Such is the magic of in-the-money option spreads. But check your online account today just to make sure this was done, and call them and raise hell if it hasn't.
The outlook for the Japanese yen remains grim. So I am going to continue my exposure with the January 2013 $119-$124 bear put spread.
Profit calculation =
(40 X 100 X $0.45) = $1,800 or 1.80% profit for the notional $100,000 portfolio.
Global Trading Dispatch, my highly innovative and successful trade-mentoring program, earned a net return for readers of 40.17% in 2011. The service includes my Trade Alert Service, daily newsletter, real-time trading portfolio, an enormous trading idea database, and live biweekly strategy webinars. To subscribe, please go to my website at www.madhedgefundtrader.com, find the "Global Trading Dispatch" box on the right, and click on the lime green "SUBSCRIBE NOW" button.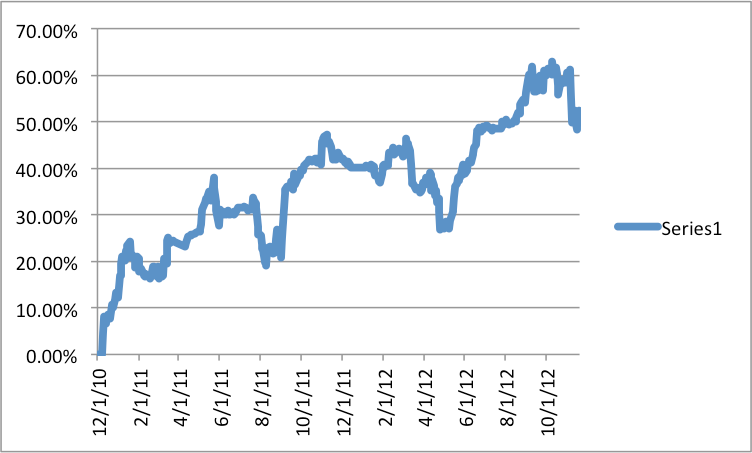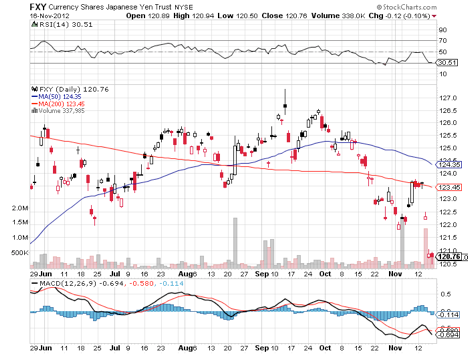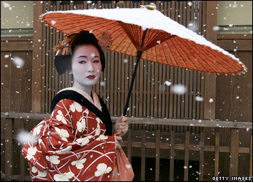 Thank you, Mamasan