I always pay attention when mega hedge fund manger, David Tepper, speaks. The trading legend is able to use his gritty, Pittsburgh roots to distill down massively complicated global macro trends into a few simple truths, and make a fortune trading off them.
In 2010, his comments triggered the "Tepper Rally", which my readers and I made a killing from. As a result, his Appaloosa funds have one of the best long-term track records in the industry. In his free time, David, who is part owner of the 2009 Super Bowl winner, the Pittsburg Steelers, attends the odd game.
David now thinks that Ben Bernanke has made life extremely simple for we denizens of the trading world. His quantitative easing has essentially given us all a free put option on the market, capping any downside risks in our equity portfolios.
Equities are historically cheap, and bonds expensive, charting a clear course for us all. Any failure of the fiscal cliff negotiations will be temporary and trigger a selloff of no more than 2%-3%. While Europe is a drag, the US will be able to overcome it. A China rebound is the icing on the cake.
David speaks of a "RISK ON" world for months to come. This paradigm is global in nature, meaning that stocks are a buy, and bonds a sell, everywhere. The world is awash in excess liquidity. The housing and automobile industries will continue as growth leaders. Even sub-prime loans are making a comeback at car dealers. You want to aim for high-beta cyclicals, small caps, and commodity stocks. Or just keep life simple through buying the S&P 500.
One reason I like hearing all of this is that it jives perfectly with my own market view for the past several months. I outlined this entire scenario in "My 2012-13 Stock Market Forecast" on October 31 (click here for the piece). I gave you a further update in "The Ultra Bull Case for 2013 on December 3 (click here for that piece). With the (SPX) closing over 1,430 today, things are unfolding exactly as I anticipated. Did I mention that I have 20% of my portfolio in this big cap index?
You can call David anytime you want and get his opinions. But you have to donate a king's ransom to his favorite charities first.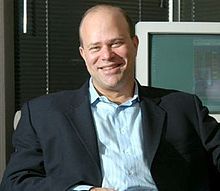 It's all so Simple