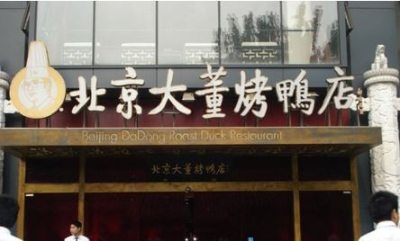 I am writing this to you from Terminal 2 at San Francisco Airport, awaiting my Virgin America flight to Chicago.
My conclusion so far is that the beef curry rice at the Japanese fast food joint Wakaba isn?t what it used to be. The meat is paper thin and full of fat and gristle. I guess everyone is trying to cut costs these days.
I saw a tall blond hustle by in a pilot?s uniform, and thought I recognized her behind as that of my former flight instructor from decades ago. But when I caught up with her, I learned she worked for American Airlines. Emmy flew for United. And I was off by a generation on the age.
That?s the problem with reaching Medicare age. You can?t see worth a damn, and all of your friends are dead. At least the landings are exciting when I am the pilot.
There?s nothing like getting in on the ground floor of a raging bull market in commodities to get your juices flowing, even for a senior citizen.
That?s what I did when I jumped into the Freeport McMoRan (FCX) May, 2015 $17-$18 deep in-the-money vertical call spread two weeks ago. This is the second time in a month I have coined it with this name, the world?s largest producer of copper.
Since (FCX) began its torrid move in mid April, the shares have added an eye popping $6, or 35%. That?s a winner and a half.
Many thanks to my many subscribers who work at Freeport, although I assure you, you had absolutely nothing to do with the recent move in your stock.
This is despite the fact that prices for the red metal (CU) have remained virtually unchanged during this period.
Instead, there is a parade of people I wish to thank for the success of this trade.
First, I have to tip my hat to Federal Reserve Chairman, Janet Yellen, for making it abundantly clear to me on countless occasions that she has absolutely no intention of raising interest rates this year. This has knocked the wind out of the greenback, forced a 5% correction, and given newfound strength to commodity stocks like (FCX).
Hey, Janet, call me!
I also want to thank the government in Beijing for the assist, which announced a major program to stimulate the Chinese economy right after I strapped on this trade, through the reduction of bank reserve requirements from 18.5% to 17.5%.
China is the world?s largest consumer of copper, and a stronger economy consumes more of the stuff, boosting prices northward.
I owe you all a Peking duck dinner for this one. Might I suggest the Da Dong Roast Duck Restaurant on Dongsi on the 10th Alley in Beijing? They?re supposed to be the best in town.
Finally, one can?t ignore the contribution of the Houthi rebels in Yemen for inspiring a sharp rally in the price of crude oil (USO), which helped drag up the price of other commodity stocks as well, including those producing copper.
For you I owe a round of falafels and cooked sheep?s eyes, favorites of yours, I know. However, I?ll have to mail this one in, lest a CIA Predator drone strike take me out over dinner.
You can sell this vertical bull call spread anywhere around the $0.99 and lock in 92% of the potential profit in this trade. Or you can run it until the May 15 expiration, ten trading days away, and collect the last penny or two.
Either way, it?s time to declare victory on this one and move on to the next one.
The spread clocked a gain in 12.5% in two weeks. That is on top of the one day 22.5% wonder we earned with the Freeport McMoRan (FCX) May, 2015 $16-$17 deep in-the-money vertical call spread.
When it rains, it pours.
If instead of buying the (FCX) call spread, you purchased the shares outright, the First Trist ISE Global Copper ETF (CU), First Quantum Minerals Ltd. (FM.TO), Antofagasta (ANTO.L), hang on. We are going much higher.
The 200-day moving average beckons at $26.33. And if the Chinese economic recovery is real, as the stock market there seems to think, you can easily double that target.
I have a feeling that Freeport McMoRan is my new rich uncle, cutting me generous maintenance checks every month.
So I?ll be looking to roll back into the next set of strike prices higher up and a maturity farther out at the next dip in the stock.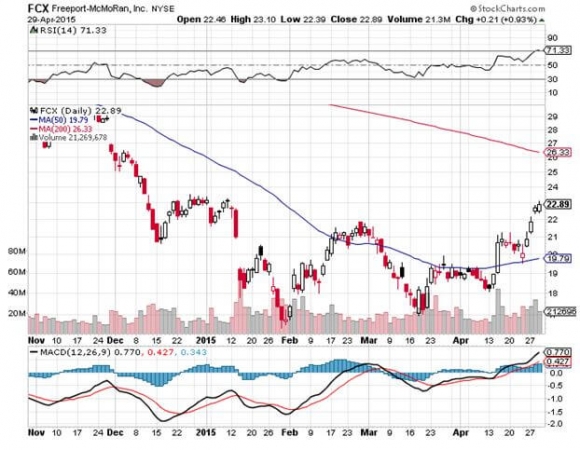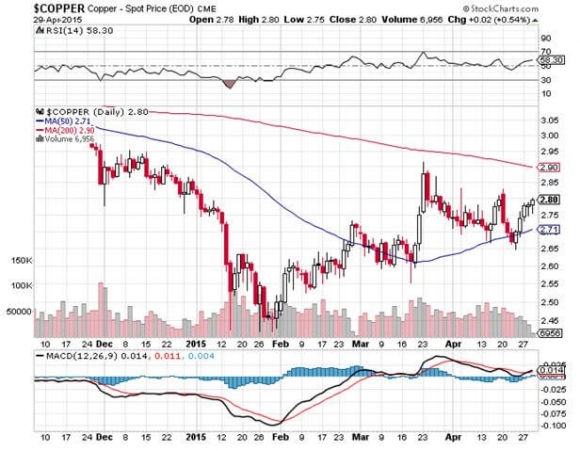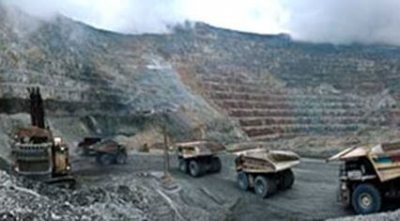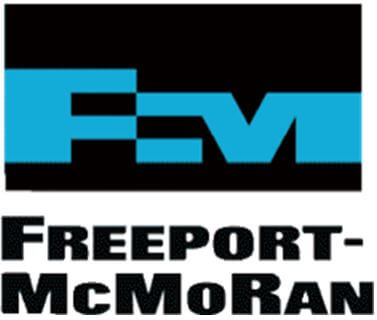 See you There Beijing
https://www.madhedgefundtrader.com/wp-content/uploads/2015/04/Beijing-Restaurant-e1430398966155.jpg
241
400
Mad Hedge Fund Trader
https://madhedgefundtrader.com/wp-content/uploads/2019/05/cropped-mad-hedge-logo-transparent-192x192_f9578834168ba24df3eb53916a12c882.png
Mad Hedge Fund Trader
2015-05-01 01:05:47
2015-05-01 01:05:47
Cashing in on Freeport McMoRan