It was one of those dog days of summer where there was absolutely nothing to write about.
Janet Yellen had her say to congress.
It is looking like congress will deliver no substantial legislation in 2017.
Second quarter corporate earnings have yet to hit.
The major indexes were going nowhere.
There was not a decent Trade Alert to be had anywhere.
My Mad Hedge Market Timing Index, dead on 54, is screaming to do absolutely nothing.
So, I did what I always do during dead markets. I started calling readers looking for ideas.
There was a 70-year-old doctor in Colorado who is moving into ultrasound fat removal and tattoo removal. Squeezed between cost cutting Obamacare and rocketing expenses means that traditional medicine no long pays.
The opioid epidemic is a result of cash starved doctors attempting to make ends meet.
Then there was the drone manufacturer in Portland, OR who has seen his business skyrocket tenfold in two years. And now the military wants to get involved in small drones, so he has to get security clearance.
What to do with all that money?
Finally, I called a long-term subscriber in Northern Virginia whose son had just joined the Air Force.
I asked him what he wanted me to write about.
He said, ???I don???t care, just anything positive.???
He was so sick of being bombarded with negative news from everywhere that he was burned out, exhausted, and disgusted.
So I thought, ???OK, so he wants a positive story about anything, so let???s give him some good news.???
I picked up the local paper.
The previous day, a building burned down in nearby Lafayette, CA that housed nine small businesses.
One was a beauty salon.
The 50-year old owner didn???t carry insurance. She lost everything. She had meager savings. She was in tears.
The story went viral among the San Francisco Bay Area beauty salon community.
Complete strangers started calling up out of nowhere offering to donate used equipment. Trucks arrived with replacement supplies.
By the end of the day the woman had enough to open ten beauty salons.
I think this story says so much about who we, as Americans, really are.
We come together during times of difficulty. We have far greater strength in numbers than any one of us individually. We are kind to strangers in need. We rally in the face of adversity.
And we are tough. AND WE NEVER GIVE UP!
You don???t find this anywhere else in the world, except for maybe in Australia. It???s what makes America America.
This is not a new thing.
You find it as a constant theme in the stories of the pioneers, going back to the days of the Pilgrims.
I used to envy my dad because he grew up during a period in the US of great common purpose.
He joined the US Marine Corps at 18 jut after Pearl Harbor Day with a Brooklyn accent, then one of the most unintelligible in the country.
The Corps being the Corps, it assigned him to a regiment of Texans. In a year, he spoke like he came from Los Angeles, near Camp Pendleton, CA,?? and all the Texans learned how to be card sharks.
It was just one of those times.
So, there???s your positive story, Tom.
I???ll go back to being negative tomorrow.
After all, I need the website traffic.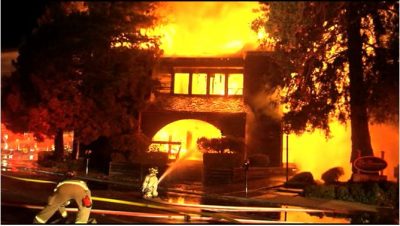 Former Beauty Salon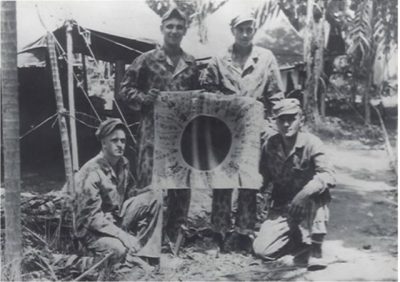 Dad, Lower Right