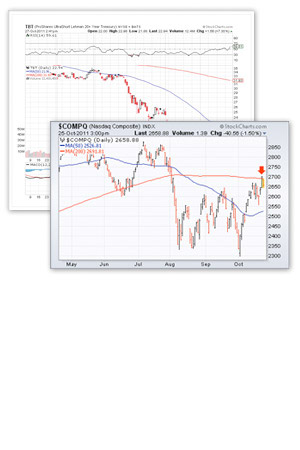 40 years of experience and a rolodex to die for, that is what John Thomas brings to the table. Readers of the free ?Diary?, the daily morsel of information that John posts on the web, get a small sample of John?s insights. Subscribers to the Mad Hedge Fund Trader Newsletter get the complete analysis, immediately after it is written.
The world is full of information. Understanding what is occurring around the world, making sense of the trends and opportunities, is what makes having the information profitable.
When you subscribe to the Mad Hedge Fund Trader Newsletter, you will receive not only John?s analysis and insights, but also investment selections, charts and tables that make sense of the financial and economic world.
The cost of compiling international research is extremely expensive, not to mention excruciatingly time consuming. This newsletter will save you money and time, plus you get the benefit of John?s 40 years of experience trading the global markets.
This extra edge can make a massive impact in your portfolio. Subscribe today & get instant access to:
Today's Newsletter
All Newsletter Archives
Inbox Delivery Every Weekday
Bi-Weekly Webinar & Archive
"Since subscribing I?ve actually started to make money instead of losing money in the markets … the stocks he picks are 99% of the time winners. I?ve only had one losing trade in more than three years as a subscriber. ?
-Elias Halverson"
Start receiving the Mad Hedge Fund Trader Newsletter today!
[s2If current_user_is(s2member_level3)]
You Already Get the newsletter with Your GTD Subscription
[/s2If]
[s2If current_user_is(s2member_level2)]
Renew Your Newsletter Subscription
$2500 for 12-Month Subscription
[s2If current_user_is(s2member_level0) || current_user_is(s2member_level5)]
Upgrade to a Newsletter Subscription
$2,000 for 12-Month Subscription
[s2If !current_user_can(access_s2member_level0) AND !current_user_can(access_s2member_level5)]
Sign up Yearly
$2500 for 12-Month Subscription
[s2If current_user_is(administrator)]
Sign up Yearly
$2500 for 12-Month Subscription