When a potentially profitable opportunity presents itself, John will send you an alert with specific trade information as to what security to buy, when to buy it, and at what price. This is your chance to "look over" John Thomas' shoulder as he gives you unparalleled insight on major world financial trends BEFORE they happen.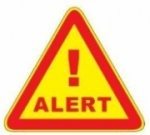 Trade Alert - (NVDA) - BUY
Buy the NVIDIA (NVDA) April, 2017 $80-$85 deep in-the-money vertical call spread at $4.20 or best
3-10-2017
Opening Trade
Expiration Date: April 21, 2017
Portfolio Weighting: 10%,
Number of Contracts: 24
When markets are expensive, you buy cheap stuff.
So I am diving back into a long position in the artificial intelligence plan NVIDIA (NVDA). You can pay up to $4.50 for this spread and it still makes sense.
If you can't buy the options, then buy the stock outright. It is ready for a pop.
AI is one of a handful of secular trends that will dominate the US economy on coming years.
NVDA is far an away the leading player, with its super fast graphics chips.
The company is just starting to crawl off the bottom after the stock got hit by a round of short selling.
By the way, the last time I recommended this stock in November, it doubled in two months.
The spreads on these high priced options are wide, so don't hold me to these prices. If you can't do options, then buy the stock outright. There could be another 20% in it just to get back to last month's high.
The best execution can be had by placing your bid for the entire spread in the middle market and waiting for the market to come to you. The difference between the bid and the offer on these deep in-the-money spread trades can be enormous.
Don't execute the legs individually or you will end up losing much of your profit. Spread pricing can be very volatile on expiration months farther out.
If the price of this spread has moved more than 5% by the time you receive this Trade Alert, don't chase it. Wait for the next one. There are plenty of fish in the sea.
Please keep in mind these are ballpark prices at best. After the text alerts go out, prices can be all over the map. There is no telling how much the market will have moved by the time you get this email.
Paid subscribers, be sure you've signed up for our FREE text service for Trade Alerts. When seconds count, this feature offers a definite trading advantage.  In today's volatile markets, individual investors need every advantage they can get.
Here Are the Specific Trades You Need to Execute This Position:
Buy 24 April, 2017 NVDA $80 calls at……………$19.50
Sell short 24 April, 2017 NVDA $85 calls at..…….$15.30
Net Cost:……………………………………………….....$4.20
Potential Profit: $5.00 - $4.20 = $0.80
(24 X 100 X $0.80) = $1,920 or 19.04% profit