When John identifies a strategic exit point, he will send you an alert with specific trade information as to what security to sell, when to sell it, and at what price. Most often, it will be to TAKE PROFITS, but, on rare occasions, it will be to exercise a STOP LOSS at a predetermined price to adhere to strict risk management discipline.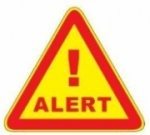 Trade Alert - (NVDA) – TAKE PROFITS
SELL the NVIDIA (NVDA) April, 2017 $80-$85 deep in-the-money vertical call spread at $4.95 or best
3-17-2017
Closing Trade
Expiration Date: April 21, 2017
Portfolio Weighting: 10%,
Number of Contracts: 24
I have to tell you, I absolutely LOVE making $1,800, or $17.85% on a single position in just one week, especially during these difficult trading conditions.
Since I issued my Trade Alert on March 10th, and sent you my major opus on artificial intelligence, we have caught a robust $7 move up in the shares.
At the current price you have captured 93.75% of the maximum potential profit in this position. With 25 more trading days to expiration, the risk/reward for continuing is no longer favorable.
There, I am taking profits on my position in the NVIDIA (NVDA) April, 2017 $80-$85 deep in-the-money vertical call spread.
This brings my profits for March to a welcome 4.26%, and my 2017 year-to-date to an astounding 20.00%.
If you own the stock, keep it. I think NVDA could hit $200 some time in 2018. The arguments in favor of this sector are as strong as ever.
Better to take profits on the options position here, and use the next dip to dive back in.
Well done, and on to the next trade.
The best execution can be had by placing your bid for the entire spread in the middle market and waiting for the market to come to you. The difference between the bid and the offer on these deep in-the-money spread trades can be enormous.
Don't execute the legs individually or you will end up losing much of your profit. Spread pricing can be very volatile on expiration months farther out.
Please keep in mind these are ballpark prices at best. After the text alerts go out, prices can be all over the map. There is no telling how much the market will have moved by the time you get this email.
Paid subscribers, be sure you've signed up for our FREE text service for Trade Alerts. When seconds count, this feature offers a definite trading advantage.  In today's volatile markets, individual investors need every advantage they can get.
Here Are the Specific Trades You Need to Execute This Position:
Sell 24 April, 2017 NVDA $80 calls at…………………$20.00
Buy to cover short 24 April, 2017 NVDA $85 calls at.….$15.05
Net Proceeds:……………………………………………….....$4.95
Profit: $4.95 - $4.20 = $0.75
(24 X 100 X $0.75) = $1,800 or 17.85% profit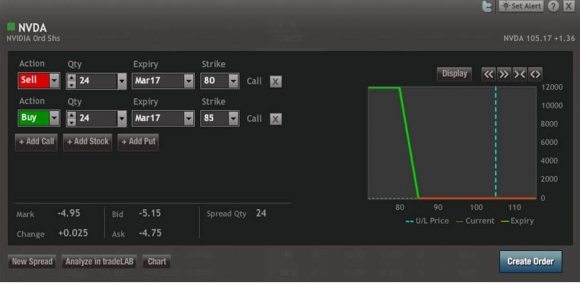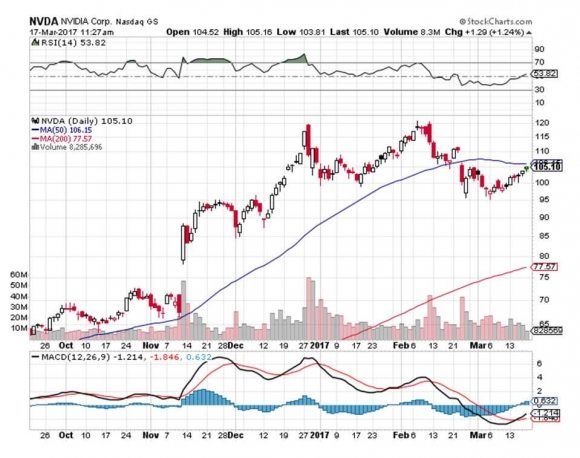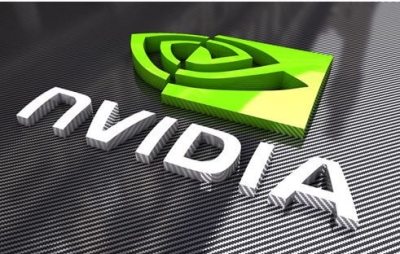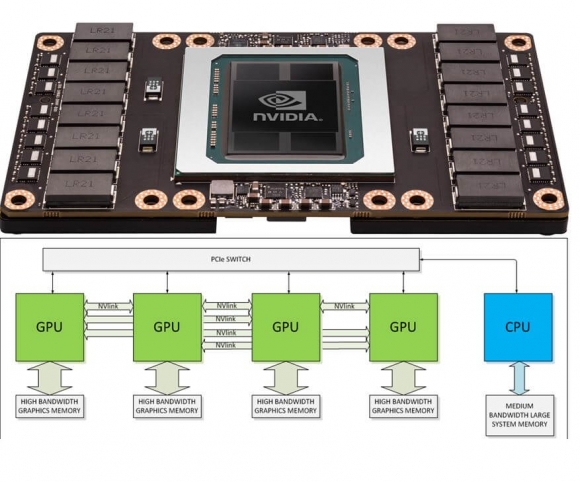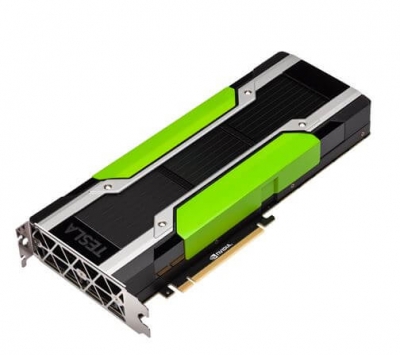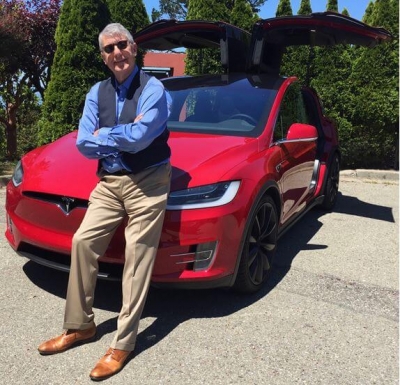 She's Smarter Than You Think