When a potentially profitable opportunity presents itself, John will send you an alert with specific trade information as to what security to buy, when to buy it, and at what price. This is your chance to "look over" John Thomas' shoulder as he gives you unparalleled insight on major world financial trends BEFORE they happen.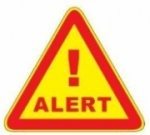 Trade Alert - (TLT)- Buy

Buy the iShares 20+ Year Treasury Bond ETF (TLT) March, 2017 $126-$129 in-the-money vertical BEAR PUT spread at $2.65 or best

Opening Trade
2-8-2017
Expiration Date: March 17, 2017
Portfolio Weighting: 10%
Number of Contracts = 38 contracts
This is a bet that the iShares 20+ Year Treasury Bond ETF (TLT), will not trade above $126 by the March 17th expiration date in 27 trading days, compared to the current $121.80.
Don't pay more than $2.75 for this position. If you can't do options, stand aside.
With the addition of this position I am stepping up your options trading game. We now have two TLT positions:
TLT March, 2017 $114-$117 in-the-money vertical BULL CALL spread
TLT March, 2017 $126-$129 in-the-money vertical BEAR PUT spread
The combination of these two positions is called a "SHORT STRANGLE". It is a bet that the TLT will stay between $117 and $126 through the March 17th options expiration.
If it does, then both positions expire at their maximum potential value of $3.00, giving you a $3,330 profit.
Not bad.
The perfect way to execute "short strangles" is to implement one leg, let the underlying rally two points, then do the second leg. That is exactly what we have done here, greatly reducing our risk.
You see, there is a method to my madness. You CAN teach an old dog new tricks.
Federal Reserve Chairwoman Janet Yellen has already personally told me that the initial ramp up in interest rates in this recovery will be slower than the market perceives.
The slow wage growth in last Friday's January Nonfarm Payroll Report gives her the justification she needs for exactly that monetary policy.
This means the next Fed rate rise has been pushed off until June at the earliest. That means there is a potential five-point rally in the bond market, of which we are already $4.75 points into.
In other words, bonds would have to rally a full 9 points from their December bottom for you to lose money on this trade. That's not going to happen.
Yes, despite the fact that bonds peaked last July, we have been in a counter-trend mini bull market for the past two months.
To lose money on this trade, the ten-year US Treasury yield has to fall below 2.12%, compared to today's 2.34%.
With massive tax cuts hitting the economy SOMEDAY I don't see that happening by March 17th. Stocks would have to crash to substantially move bonds, and that isn't going to happen either.
Thanks to the uproar over immigration and trade wars, investors are now in "Show Me" mode, awaiting concrete action on tax cuts and deregulation before they commit more capital to the markets.
This could continue for four more months, opening up the prospect of what I call the "Dreaded Flat Line of Death" market, not just for stocks, but for all asset classes.
If you have any doubts, look at the Volatility Index (VXX) and VIX trading at a $11 handle. It will print $8 or $9 before this is all over.
To see how to enter this trade in your online platform, please look at the order ticket below, which I pulled off of OptionsHouse.
If you are uncertain about how to execute this options spread, please watch my training video on "How to Execute a Vertical Bear Put Spread".
The best execution can be had by placing your bid for the entire spread in the middle market and waiting for the market to come to you. The difference between the bid and the offer on these deep in-the-money spread trades can be enormous.
Don't execute the legs individually or you will end up losing much of your profit. Spread pricing can be very volatile on expiration months farther out.
Please keep in mind these are ballpark prices at best. After the text alerts go out, prices can be all over the map. There is no telling how much the market will have moved by the time you get this email.
Paid subscribers, be sure you've signed up for our FREE text service for Trade Alerts. When seconds count, this feature offers a definite trading advantage.  In today's volatile markets, individual investors need every advantage they can get.
Here Are the Specific Trades You Need to Execute This Position:
Buy 38 March, 2017 TLT $129 puts at………….………$7.75
Sell short 38 March, 2017 TLT $126 puts at..………….$5.10
Net Cost:…………………………………………..…….….....$2.65
Potential Profit: $3.00 - $2.65 = $0.35
(38 X 100 X $0.35) = $1,330 or 13.20% in 27 trading days.