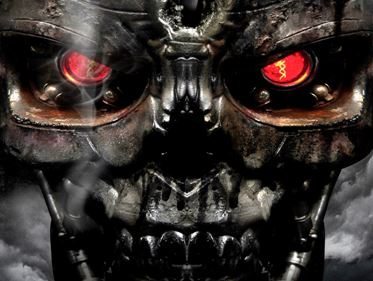 Regular readers of this letter are well familiar with my ?Golden Age? scenario for the decade starting in 2020. That?s when US economic growth, assisted by a huge demographic tailwind, doubles from 2% to 4% a year, sending all asset prices soaring.
Is this a sure thing? A done deal? Should I be betting the ranch now on such an outcome, even though it is still five years off? Most importantly, what could derail this hyper bullish scenario? What would cause the wheels to fall off?
What makes this a particularly vexing question now is that the traditional causes of recessions are nowhere on the horizon. With technological innovation accelerating, the chances are that wage growth remains low to non-existent, possibly for the rest of this century.
The 19th century was another one of those zero inflation centuries. That is when the Industrial Revolution unleashed a technology explosion that kept inflation perennially low.
I know because I like to collect 19th century defaulted bonds (especially those with really cool graphics). You know? Those issued by the Russian Trans Siberian and Chinese railroads?
What stands out is how universally low the coupons are on these bonds, often 3% or 4%, even for high-risk junk American railroad bonds (not sovereign backed). Remember, that Downton Abbey?s patriarch, the Earl of Grantham, lost the family fortune in a supposedly ?safe? investment in the shares of a Canadian railroad!
The other major cause of recessions for the past 60 years has been oil shocks. However, with America about to become a net energy exporter, it is likely that we will benefit from the next disruption in global supplies, not suffer.
It could well set up a trade where US suppliers sell outrageously expensive energy to Europe and Asia, both huge importers, while their domestic costs remain unchanged, or even fall.
This is a dream scenario for the domestic American energy industry, as it would lead to a massive increase in both volumes and margins. This may be why their shares have been one of the top performers this year.
Indeed, the first exports of distillates in nearly 50 years left the US for South Korea just last week.
That still leaves us with the conundrum of what will cause rain to fall on the parade expected for the next decade.
1) A Global Pandemic
As a former scientist, I can put a global pandemic right at the top of the list of potential threats to our prosperity. If 2% of the world?s population suddenly die in a flu epidemic, as happened in 1918 (I lost two great aunts), you can quickly consign any optimistic scenario to the graveyard.
International travel and trade would grind to a halt as nations seek to protect their populations from serious infection. Asset prices would crash.
Scientists in several countries now are computer modeling potential future mutations of the flu virus, trying to anticipate the next new super bug. They are then synthesizing antidotes in advance.
The problem with this strategy is what happens if these laboratories made viruses escape? To produce enough vaccine to protect a population takes a year. If you want to see what this would be like in practice, watch the well thought out and researched science fiction movie 2011 Contagion.
For more depth on this topic, please refer to my recent piece ?Will Synbio Save or Destroy the World??.?
2) The Internet Goes Down
There is another possible cause of economic collapse that has recently gained media attention.
Computer power is doubling every year, meaning that your laptop (if they still exist) and cell phone will have 2,048 times more power than they do today, and probably will be available at a tenth of the current price. This is happening globally, with an exponentially growing number of machines.
What happens if the Internet becomes so sophisticated that it develops an opinion? It could just simply go on strike or shut down. Or it could selectively close certain industries it deems unnecessary, such as politics or financial services.
We have already become so dependent on the net that losing it, even for a few minutes, can be catastrophic. ATM?s would run out of cash, the food supply would grind to a halt, and water would no longer come out of your tap. This does not exactly auger well for assets of any type.
You may think these are way out there, far in the future risks. They were 30 years ago, but they?re not now. No lesser minds than those of Tesla founder, Elon Musk, and Google Head of Engineering, Ray Kurzweil, have been publicly warning of such a potential outcome.
They are proposing the creation of new types of antivirus software and other safeguards to head off just such a digital apocalypse. For more background on this issue, please read ?Peaking into the Future with Ray Kurzweil?.
There is an offshoot to this category of threat. What if a hacker, either an individual or a nationally sponsored team is able to take down the Internet and hold it for ransom? If China could selectively close down the US military or the entire US, while leaving allies or the rest of the world online, would they do it?
In a heartbeat. This is why the Joint Chiefs of Staff are waging a campaign in Washington to boost budgets for cyber warfare at the expense of Cold War, heavy metal, useless ones.
For more flavor on what this may look like, I again refer you to Hollywood. Take a look at the recently released flick, Transcendence, where Johnny Depp migrates on to the net, a Kurzweil favorite (but not until 2100). And then there are the cult favorites, Terminators I, II, and III. (I dated the stunt double for Kristanna Loken, the robot terminatrix in III).
3) Politics
There is a third way in which the prospects for an endless bull market in the 2020?s get utterly smashed. Politicians get involved.
Let?s say that someone gets elected President of the United States who launches discretionary wars around the world. Ideologically committed to cutting taxes, the US Treasury borrows the money from China and Japan. The economic collapse these policies bring cause financial assets to crater.
Do you think this is more science fiction? That is exactly what happened in the last decade, when the Dow plunged 50% and NASDAQ 60%.
Fortunately, this prospect is more unlikely than it was in the past. First, we have our own recent, hard earned experience to go by. America has lost its taste for war and debt.
In any case, the Chinese and Japanese are no longer willing to lend us any more money, not at these subterranean interest rates.
Hillary Clinton is the overwhelming favorite for president until she reaches the end of her second term in 2024, and she is clearly headed in the opposite direction in regards to foreign policy. She is so far ahead in the polls that no Democratic Party challenger has come forward, because they are unable to raise any money.
But after that, you can?t rule out debt-financed wars as an impediment for investment.
Americans will have to decide whether they prefer the prosperity that a Golden Age can then bring, or otherwise. Personally, I prefer the former.
Of course, all three of these scenarios are unlikely outliers, possibly extreme ones. But it is a useful ?thought experiment,? as Albert Einstein would call it. There isn?t a financial advisor out there who isn?t constantly asked by his clients, ?What could go wrong??
When they do, just refer them to this piece.
Will it be This?
Or This?
Or This?
https://www.madhedgefundtrader.com/wp-content/uploads/2014/08/Terminator.jpg
281
373
Mad Hedge Fund Trader
https://madhedgefundtrader.com/wp-content/uploads/2019/05/cropped-mad-hedge-logo-transparent-192x192_f9578834168ba24df3eb53916a12c882.png
Mad Hedge Fund Trader
2014-08-06 01:04:38
2014-08-06 01:04:38
What Could Derail the Coming Golden Age?