Apple?s (AAPL) report this morning that it sold a stunning 9 million model 5s and 5c iPhones has bowled over even the company?s most optimistic cheerleaders and sent the bears running. The consensus estimate had been only for 5 million units. At the opening highs, shares were up $30 to $497, well above the $468 that prevailed at my September 11 Trade Alert to buy the calls.
The blowout success emboldened Apple to substantially raise its Q4 guidance. Forecast revenues were quickly taken up from $34 to $37 billion, while margins edged up from 36% to 37%.
Analysts complained that the company muddled the numbers by simultaneously launching two new phones and retiring one. Certainly that generated some Apples to orange comparisons (no pun intended!). But the bottom line here is that this was a spectacular launch.
There are a number of reasons why both the analyst community and Wall Street got this so wrong. For an incremental upgrade, so many improvements were unleashed at once that it took some time to digest them all.
The iOS 7 64 bit operating system on the new A7 chip, the first ever for a smart phone, substantially boosted speeds, up to ten times for some functions for long suffering iPhone 4 owners. The iSight camera makes a generational leap to a very fast 8 megapixels. Other improvements came through for hundreds of other applications, which I am still trying to figure out. It?s like having to learn how to use an iPhone all over again, so save your upgrade for a free weekend.
Entire new business lines were introduced with barely any notice, like the free Internet radio service, which saw an amazing 11 million unique listeners sign up during the first few days. The agreement with Japan?s NTT Docomo to offer iPhones was hugely overlooked. With 60 million high earning customers, it makes the China Mobile (CHL) now show almost an irrelevance. Even without a (CHL) deal, consumers can now simply buy a 5c for $475 and connect to the domestic network for the first time.
Apple is still the fastest smart phone by miles, according to the chart below, beating the pants off of Google?s Android (GOOG), the Samsung Galaxy (SSNLF), and the Windows smart phone (MSFT). This is a crucial element in the company maintaining its premium pricing. Consumers don?t want to start collecting Social Security by the time their next page loads. If you are a fast typist, unlike me, you can hit the keys faster than the other operating systems? ability to process the commands, muddling the text.
It didn?t hurt that a staggering 200 million customers downloaded the new iOS 7 since last week, reminding us once again of the firm?s dominance in this space. Now we learn that several car manufacturers are going to build in iOS 7 into new models coming out next year. Apple is muscling into huge markets that no one else is even thinking about now. That?s another potential 30 million unit a year business.
I think we are 5 months into a 17 month leg up in Apple stock since it bottomed on April 21 at $380. In the wake of the 5s and 5c launch, we will probably trade in a range from $460 to $525. We will then break out to the upside in the new year, spurred on by another raft of new product launches for the iPad and iMac that could take us as high as $600.
A second period of digestion will follow. Then the prospect of an iPhone 6 launch in September 2014 should return us to the old high of $707. That gives you a potential gain in the stock from this level of 44%.
The company is putting its money where its mouth is. During a long, tedious summer, when its shares were trading in the low $400?s, it was the major buyer. The bulk of its $50 billion war chest is still in place to buy the dips.
I never believed the ultra bears, who seemed to berate the firm for its successes as much as its failure (iMaps, etc.). Downside targets have gone as low at $250 a share.
I have never been one to hold back from throwing rocks at the establishment. But this is a company that is making net profits of $14 million an hour, and they want to sell it short? If they were based in California, I?d say they were smoking something. Oops, they are based in California.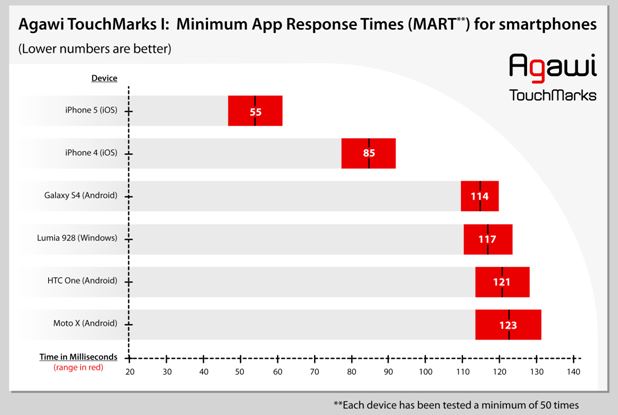 Short? What?s a Short?
https://www.madhedgefundtrader.com/wp-content/uploads/2013/09/Line-Up-Queue.jpg
292
513
Mad Hedge Fund Trader
https://madhedgefundtrader.com/wp-content/uploads/2019/05/cropped-mad-hedge-logo-transparent-192x192_f9578834168ba24df3eb53916a12c882.png
Mad Hedge Fund Trader
2013-09-24 01:06:23
2013-09-24 01:06:23
Apple?s Blowout Numbers Send Bears Scampering