The company that Steve Jobs built is an earnings thoroughbred with money growing out of their ears.
Apple's earnings report was real confirmation that Apple's pivot into a services company is overshadowing its drop in iPhone revenue.
They even elevated forward guidance for next quarter.
Being an economic bellwether that it is, the earnings success could point to more bullish momentum for not only the tech sector but the broader market.
The tech strength showing up in the squiggly figures of the sector's earnings report indicates that the expected earnings recession will be more of a pause rather than a dip that was first expected.
The next bout of bullish strength that permeates through the market will take many tech stocks to higher highs.
The numbers backed up this premise with Q2 2018 revenue from the services category comprising 20% of total revenue in Q2 2019—a rubber stamp of confidence that this isn't a false dawn after service sales only comprised of 16% of total revenue the prior year.  
The death of the smartphone is upon us with most people who can afford a premium one already using one as we speak with no intentions for a quick refresh.
Apple's strategy of selling expensive iPhones to Chinese nationals is over with iPhone sales getting slaughtered by 17% to about $31 billion—an accelerated decline for a product that has been hamstrung by smartphone rivals in China offering better phones for lower prices.
The $11.5 billion from its services division and the end result of registering revenue in the high end of its $55-59 billion projection for the quarter is a stark shift from the underperformance of 2018 when Chinese iPhones sales were so bad that they stopped reporting the segment altogether.
The $58 billion of quarterly revenue was still a drop of 5% YOY which included $31 billion in iPhone sales, a shell of its former self when they generated $37.5 billion in iPhone sales the same quarter in 2018.
The disruption in handing off the baton to the services brigade caused outsized ructions inside the company causing the stock to plummet 20% last winter.
Wearables put the cherry on top of the sundae expanding at a rate close to 50% during the quarter with AirPods and Apple Watch leading the charge as best sellers.
Apple plans to inject $75 billion on share repurchases and it also approved a 75-cent dividend per share, a 5% increase.
These repurchases could boost Apple's stock by up to 7% per year offering investors another compelling reason to hold this stock long-term.
The upgraded dimensions of Apple's business model could finally give investors peace of mind as they wean themselves from Chinese iPhone sales.
Moving forward, the relationship between American tech and the Chinese consumer will be contentious at best, and battling with Huawei on its turf is not a sensible strategy.
Highlighting this weakness were the Greater Chinese revenue registering only $10.2 billion in sales, down from the Q2 2018 tally of $13 billion.
On the positive side, the Chinese weakness is already baked into the pastry ceding way for the services narrative to move to the forefront.
Generating more incremental revenue from its existing base of 1.4 billion Apple accounts is the order of the day.
I initially believed Apple would make major headway in the services segment and foresaw services composing about 25% of total revenue.
However, I didn't believe they would be able to achieve this for a few years, and the surprise to investors is the velocity of change to the upside in its services business.
Adding the new magazine subscription for $9.99 to its platform is another feather in their cap even though it doesn't transform the industry.
Respondents to emarketer.com made it widely known that Apple as a platform was the second most important platform for news publishers behind Google offering a great opportunity to carve out more income from their new news app.
Apple is still in dire need of attractive video options for its content basket and assets on the market are plenty from live sports, shows, movies, and video games.
My money would be on Cook to prefer video games as a viable growth driver because it resonates deeply with younger audiences from abroad and avoids the polarity of controversial content which societies are increasingly sensitive to.
Another option would be to dive headfirst into the enterprise software business moving towards a Salesforce (CRM) model selecting cloud companies à la carte to integrate into a business cloud.
Many Apple device holders already wield their devices for their own online businesses, and this would represent a solid growth driver if they could make their services more business-friendly.
What can we expect moving forward?
In short, less iPhone sales and more service revenue as a proportion of total revenue.
If Apple can carefully choreograph its downshift of iPhones sales that doesn't destroy overall revenue and profitability, they will successfully manage in transforming the company into a hybrid service company.
I believe that Apple's services will contribute around 30% of total revenue by 2020 and this is a big deal that will buoy the stock.
Ultimately, these are happier times for Apple as their bet on services isn't getting bogged down, eclipsing expectations, and will cement their status as a sure-fire $1 trillion market cap company.
Bravo!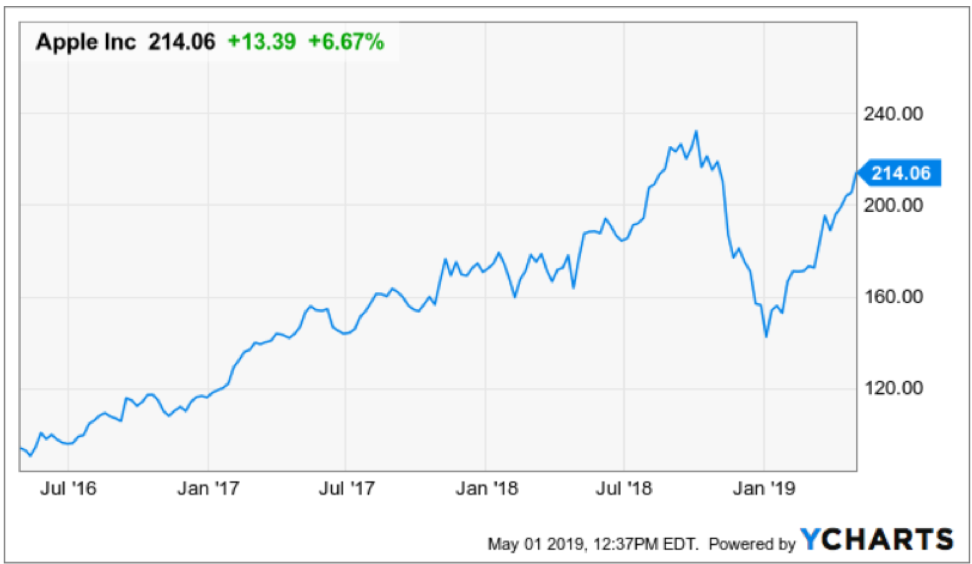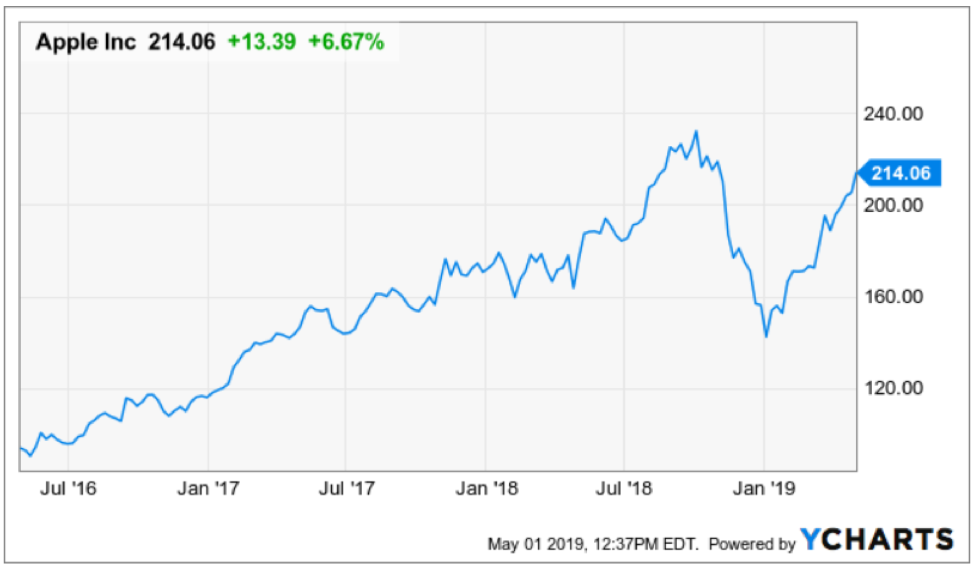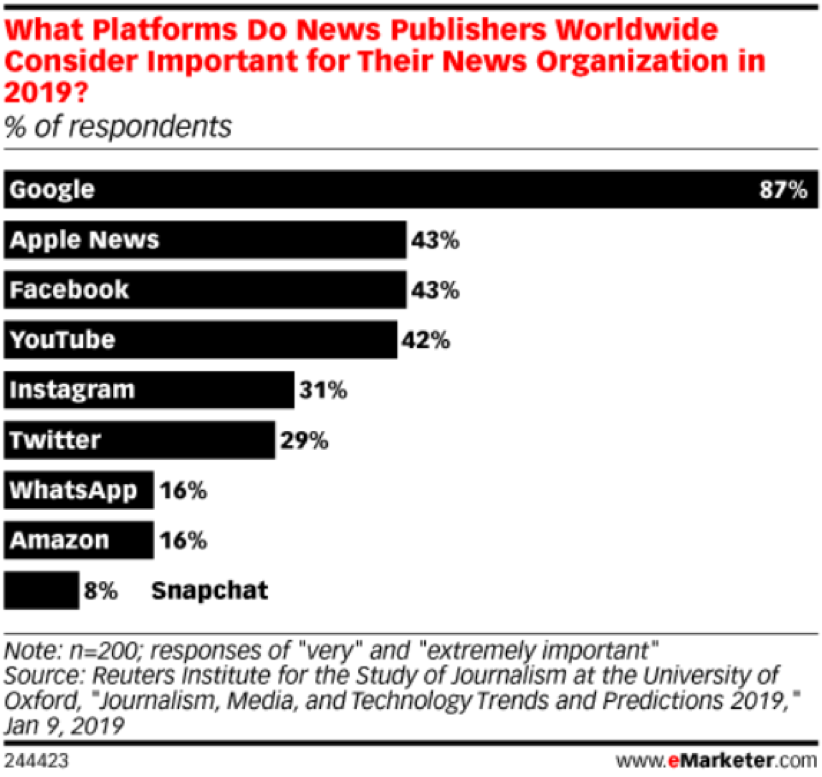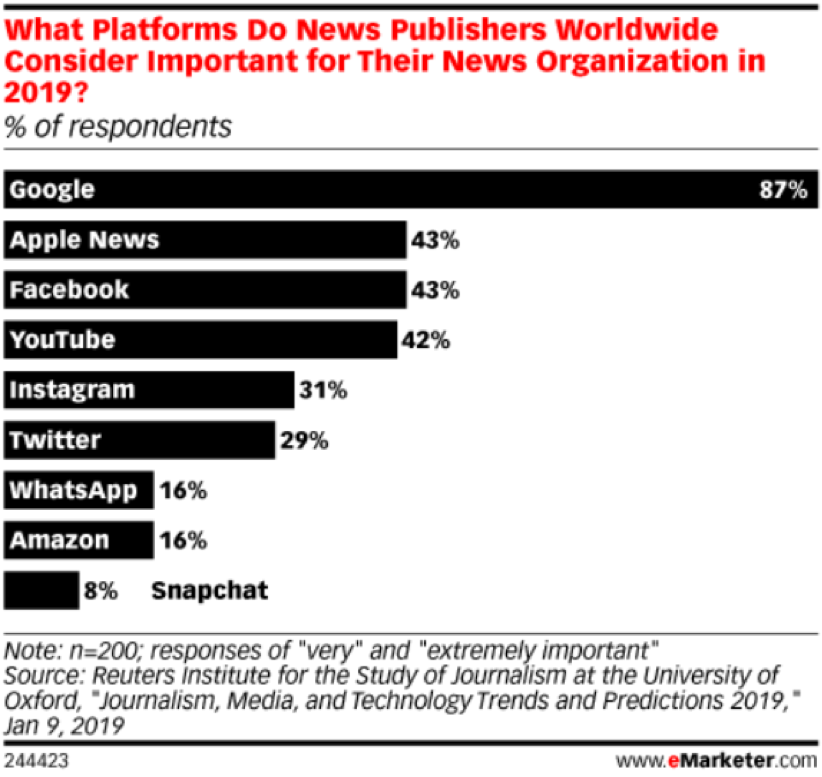 https://www.madhedgefundtrader.com/wp-content/uploads/2019/05/platforms.png
777
822
Mad Hedge Fund Trader
https://madhedgefundtrader.com/wp-content/uploads/2019/05/cropped-mad-hedge-logo-transparent-192x192_f9578834168ba24df3eb53916a12c882.png
Mad Hedge Fund Trader
2019-05-02 01:06:13
2019-07-11 13:19:03
Apple's Home Run