Featured Trades: (FOR PROFIT EDUCATION),
(APOL), (COCO), (ESI)
2) The Smoking Gun on For-Profit Education. When I recommended the for-profit education sector as a potential short (click here for 'Hedge Funds Are Targeting for Profit Education'), I didn't know that the General Accounting Office was conducting an undercover investigation of several schools. Since then share prices have fallen off a cliff, with lead stock Apollo Group (APOL) of University of Phoenix fame at one point underwater by 20%, and smaller Corinthian Colleges (COCO) down a gut churning 37%.? The GAO report that was released to congress today alleged that all 15 schools studied engaged in deceptive marketing practices, and that four advised students to lie on their loan applications. The schools examined included Apollo, Corinthian, the Washington Post's Kaplan unit, and ITT Education Services (ESI). Hedge fund manager Steve Eisman of FrontPoint Partners has described this industry as the next subprime crisis, and has been amassing a considerable short position for some time, which is now paying off handsomely. These companies are about to enter a world of hurt, as a boatload of regulation, and possible criminal prosecution, is heading their way.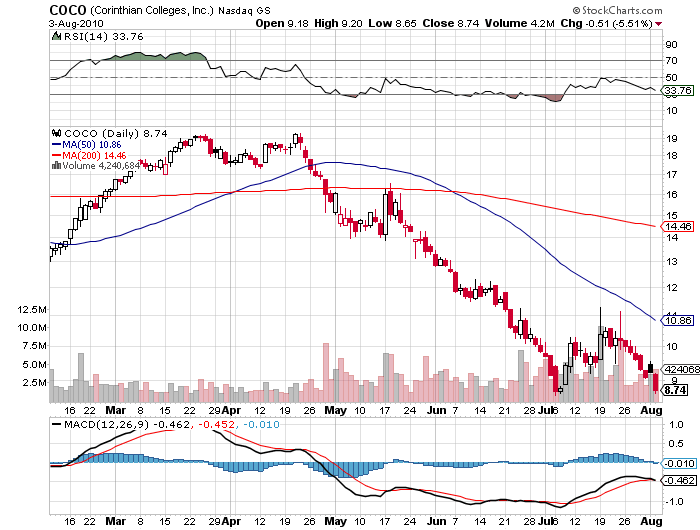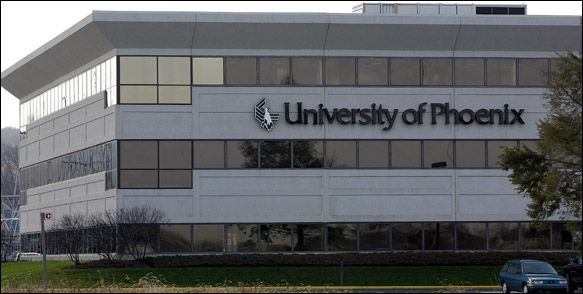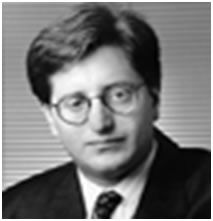 Steve Eisman is Looking Good