Featured Trades: (EMERGING MARKETS ARE HOT),
(EPOL), (IDX), (ECH), (EWS)
iShares MSCI Poland Investable Market ETF
Market Vectors Indonesia ETF
Singapore iShares ETF
iShares MSCI Chile Fund Index ETF

2) Emerging Markets Are on a Tear. Regular readers of this letter know that I have been going on about emerging markets like a broken record (as my kids ask 'What's a record?'). My favorite investment targets have been on an absolute tear lately. In July, Poland (EPOL), (click here for 'Where to Play the Dead Cat Bounce in Europe' ) soared by 25%, Chile (ECH) rocketed by 17% (click here for 'Chile is Looking Hot"), Singapore popped 13% (click here for 'Singapore Sizzles'), and Indonesia jumped 11% (click here for that call). Portfolio managers are voting with their feet, unsurprisingly choosing to invest in the portion of the global economy that will account for 90% of growth for the next decade, and giving a cold shoulder to the home market that will only provide 10%. They are capturing a double whammy in that appreciating currencies and rising share prices create a leveraged, hockey stick effect on trading profits. If you want to run with the bulls, make sure your passport is current.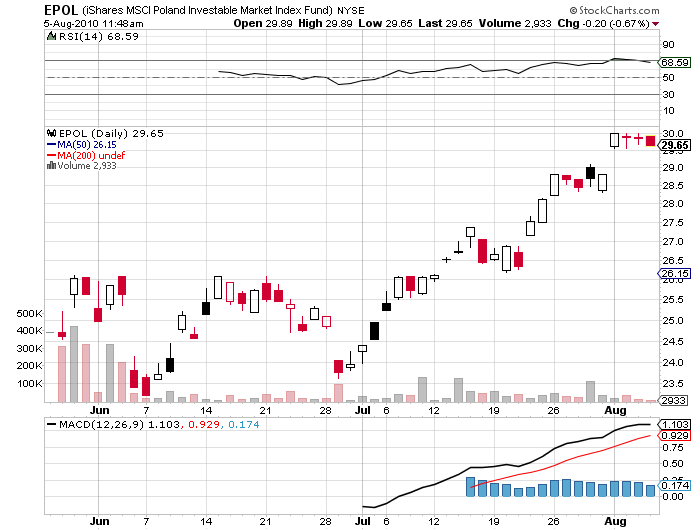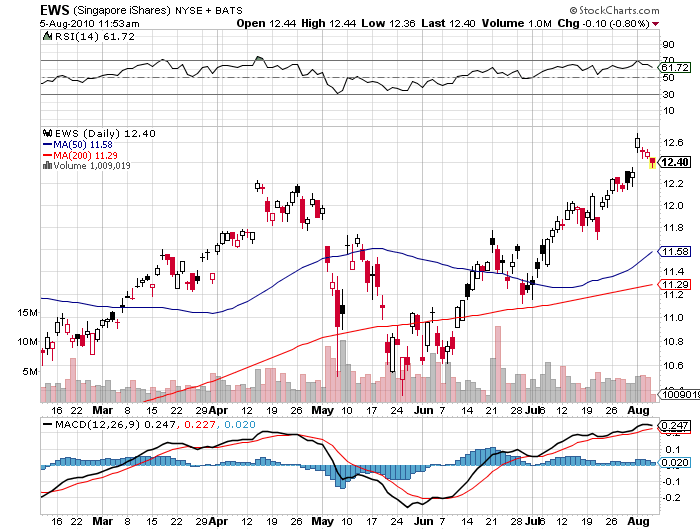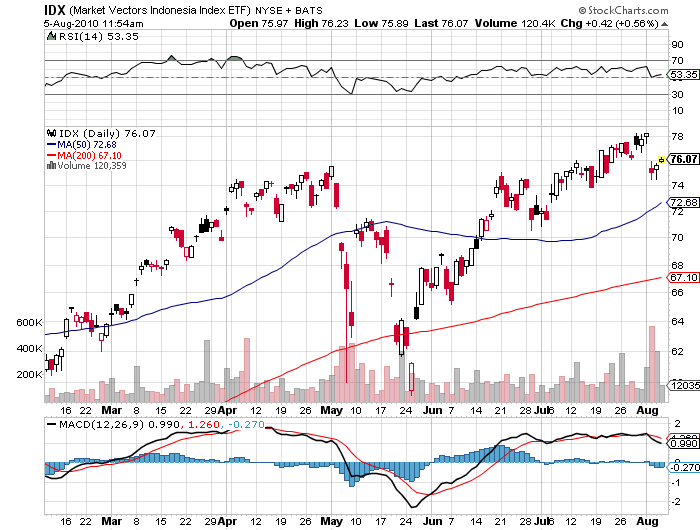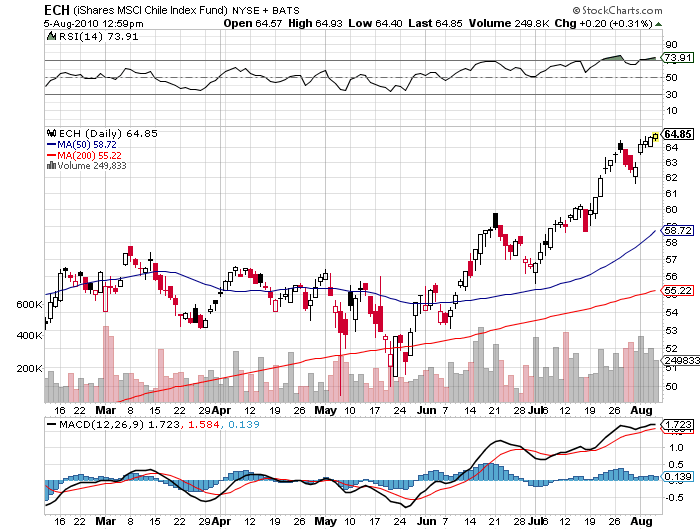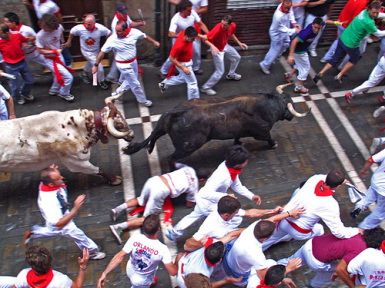 Keep Your Passport Current if You Want to Run With The Bulls