I have an arrangement with several large hedge funds where they pay me a small fortune every month for the privilege of calling me one day a year.
Wednesday was that day.
It was a day when the $20 billion hedge fund waited on hold while I got off the phone with the $100 billion hedge fund. And that?s not including urgent calls from the White House, the office of the Joint Chiefs, and the Federal Reserve.
Of course, no one needs to tell these guys how to chew gum. They were interested to know if they were missing anything.
The advice I gave them was very short and simple: ?Keep your eye on the economic data, and ignore everything else.?
You can palpably feel the tension when enduring crisis like these. The Internet noticeably slows down. Transatlantic and Transpacific phone lines get clogged up. Traffic on our website, www.madhedgefundtrader.com, rises tenfold.
So do plaintive emails from followers, everyone of which I attempt to answer quickly. To save time, I will give a generic answer to all of you in advance: ?No, it is not time to stop out of your ProShares Ultra Short 20+ Treasury Bond ETF (TBT) position at the $46 handle.? We are at a multiyear peak in bonds, and this is absolutely not the place to puke out. That?s why I always keep my positions small.
You have to allow room for markets to breathe and still be able to hang on when it goes against you. It is also nice to have the dry powder to double up.
I know some of you are suffering from sleepless nights, so I?ll make it easy for you. We have hit bottom for the year. This is the best time in three years to buy stocks, just in case you forgot to load up at any time since 2011. Ditto for bonds on the sell side.
Earnings started coming out last week, and many companies have been delivering blockbuster reports, as I expected. Over all, I think we can expect total S&P 500 earnings to rise by $11.
This means that, given the market?s recent 10% plunge, stocks are now selling at 12.5 X 2015 earnings. That is a rare bargain. It is a chance to buy shares at 2011 valuations. Don?t blink and miss it.
The big driver hasn?t been the Ebola virus, the risk of which has been wildly exaggerated by the media, but the collapse of the price of oil.
I think we got very close to a bottom of the entire move this morning when we tickled $80. I take North Dakota fracking pioneer John Hamm?s view: If this isn?t the bottom, it is close, and wherever the bottom, we will race right back up to $100 sometime next year on China?s insatiable demand.
That means you buy stocks right now.
For a fuller explanation of the fundamentally bullish argument for the stock market, please click here ?10 Reasons Why the Bull Market is Still Alive?.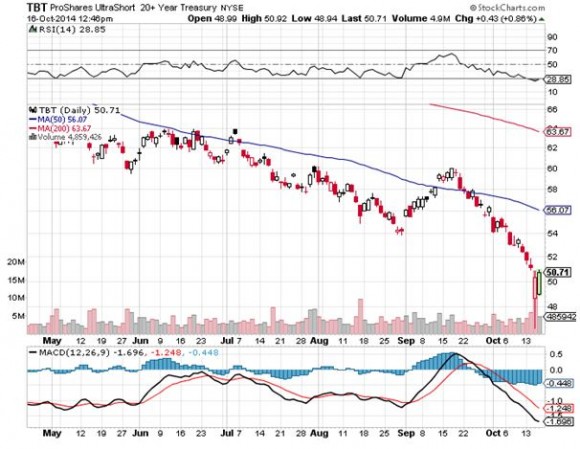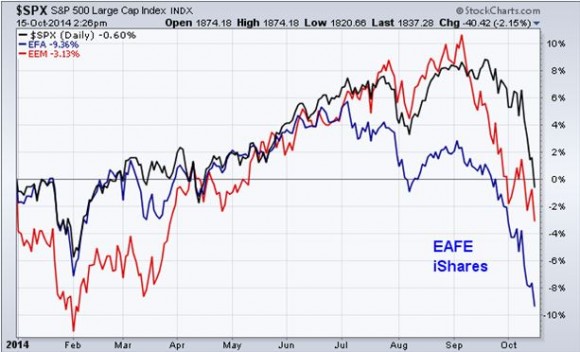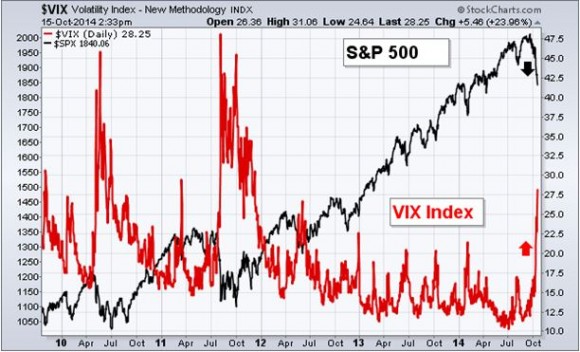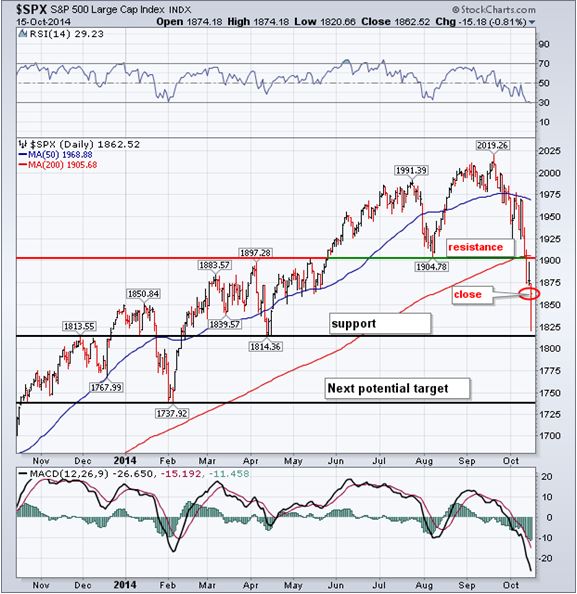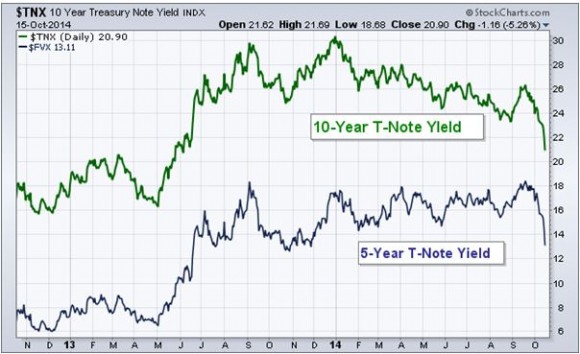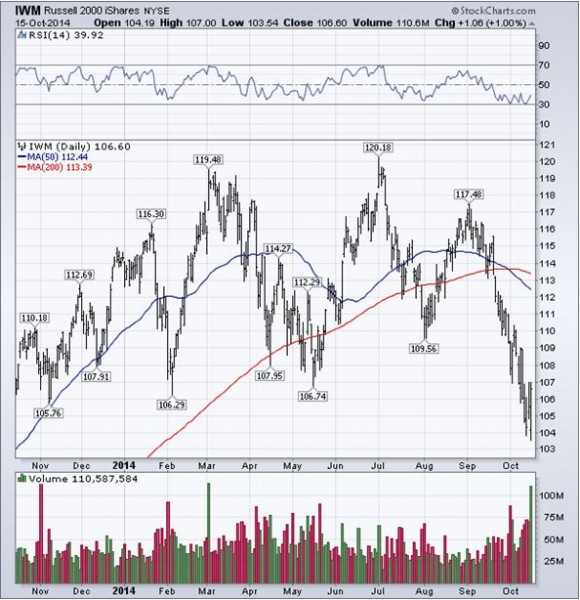 Now Is the Time to Have a Gunslinger Working on Your Behalf
https://www.madhedgefundtrader.com/wp-content/uploads/2014/10/John-Thomas-Young-Man-Armed-e1413493245303.jpg
400
282
Mad Hedge Fund Trader
https://madhedgefundtrader.com/wp-content/uploads/2019/05/cropped-mad-hedge-logo-transparent-192x192_f9578834168ba24df3eb53916a12c882.png
Mad Hedge Fund Trader
2014-10-17 01:05:25
2014-10-17 01:05:25
The Bottom Building Process Has Begun