Featured Trades: (BAC)

1) What a Wild Day! I was looking forward to a quiet day today. I was sitting in front of the fireplace, an oak log that I had lovingly hand carried down from Mt. Diablo crackling away, reading the morning papers. Frank Sinatras' greatest hits was in the CD player (young readers please Google 'Frank Sinatra' and then go buy it).
I had listened to Strangers in the Night, and was only half way through It Was a Very Good Year when the phone rang. A sell side floor trader said the pre market in New York was seeing massive buyers of Bank of America (BAC) stock. Was it me? He was referring to the trade alert that I had put out yesterday urging readers to pile into BAC call spreads. I thought the stock might rise because of the bank's $137 million settlement with the SEC and the Justice Department over its municipal bond bid rigging practices, which was a bargain at the price. But this shouldn't generate a tidal wave of buying. Was it me?
The phone hasn't stop ringing since. The log burned out, unappreciated, hours ago, and I am only getting around to getting the letter out at this late hour. BAC ended up popping 5% on the day during an otherwise dead market, while gold and silver collapsed. My apologies, but these are the problems you want to have.
–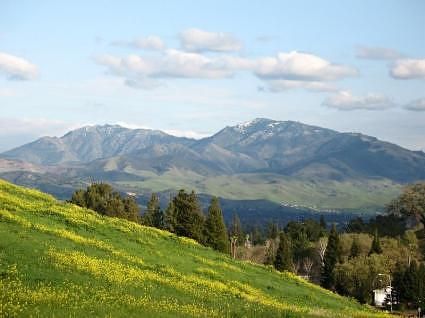 Mount Diablo
–