The saturation of tech is upon us.
That is the takeaway from Google's (GOOGL) hard pivot into gaming.
The goal of their new gaming service is to become the Netflix (NFLX) of gaming allowing gamers to skip purchasing third-party consoles and playing games directly from an Android-based Google device.
Middlemen in the broad economy are getting killed and this is the beginning.
What we are really seeing is a last-ditch effort to protect gaming consoles - these devices will become extinct in less than 20 years boding ill for companies such as Sony and Nintendo
The cloud is still all the rage and companies such as Microsoft (MSFT), Alphabet (GOOGL), and Apple (AAPL) have the natural infrastructure in place to offer cloud-based gaming solutions.
Phenomenon such as internet game Fortnite have shown that consoles are outdated and relying on the cloud as a fulcrum to extract gaming revenue by way of add-ons and in-game enhancements will be the way forward
Another key takeaway from this development is that passive investment is dead, even more so in tech, where these big tech companies are starting to bleed over into each other's territory.
This dispersion will create opportunity and pockets of weakness.
I blame this on a lack of innovation with companies still trying to extract as much as they can from the current smartphone-based status quo which has pretty much run its course.
Technology is itching for something revolutionary and we still have no idea what that new idea or device will be.
The rollout of 5G is promising and companies will need some time to adapt to this super-fast connection speed.
In either case, I can tell you the revolution won't include foldable smartphones.
In 2018, the gaming industry flourished on accelerating momentum by registering over $136 billion in sales, and the revenue growth rate is already about 15% and increasing.
Naturally, companies such as Amazon and Google want a piece of this action and are hellbent on making inroads in the gaming environment such as Amazon's ownership of Twitch, which is a game streaming service where viewers can watch live tournament-style competitions proving extremely popular with Generation Z.
I applaud this move by Google because they already have proved they can execute on certain mature assets such as YouTube which has become the Netflix replacement of 2019.
Doubling down in the gaming sector would be a bonus as they search a second accelerating revenue driver that will dovetail nicely with the overperformance in YouTube this year.
It's even possible that YouTube could be modified to support live stream gaming, certainly various synergistic dynamics are at play here.
Even if they fail - it's worth the risk.
Revenue extraction will be painful for certain companies like Facebook (FB) in this new environment, who has seen a horde of top executives abort after the company drastically changed directions, believing the company is on a suicide mission to fines and more regulatory penalties.
I've mentioned in the past that Facebook no longer commands the same type of employee brand recognition they once cultivated.
Facebook will find a tougher time to find the right people they need to execute their private chat plan, by linking the likes of WhatsApp, Instagram, and Facebook Messenger.
This is a high-risk high-reward proposition that could end up with Facebook's co-founder Mark Zuckerberg in tears if regulators give him the cold shoulder, and that is why many executives who are risk-adverse want to cash in now because they sink with the Titanic.  
Not only are gaming assets becoming saturated, but the general online streaming environment is attracting a tsunami of supply all at one time.
Online content is already veering into the same type of pricing structures that cable offered traditional customers.
Investors will have to ask themselves, how much will the average consumer spend in content-based entertainment per month?
My guess is not more than $100 per month.
The saturation will cause tech companies to become even more draconian.
Be prepared for some more epic in-fighting until a new gateway of internet monetization opens up.
There has never been a better time to be a tactical and active investor in tech.
The Fang trade has splintered off with each company facing unpredictable futures.
Unearthing value will become more difficult because these traditional bellwether tech stocks have decoupled and aren't going straight up anymore.
Those zigs and zags will still be buttressed by a secular tailwind of the migration to digital, but there are certain winners and losers that will result of this.
Apple announcing a new streaming product is proof that these Silicon Valley tech firms are desperate for new profit drivers as the woodchips that fuel the fire start to run noticeably short on supply.
At the bare minimum, this looks disastrous for the traditional gaming companies of Electronic Arts (EA), Take-Two Interactive (TTWO), and Activision (ATVI) whose shares have been effectively shelved due to the Fortnite revolution.
EA has fought back with their own Fortnite lookalike called Apex Legends which showed a Fortnite-like trajectory sucking in 10 million players in the first 72 hours.
The stock exploded 16%, signaling this is the new way forward for gaming companies.
As a whole, these traditional gaming studios simply don't have the firepower to compete with the big boys, let alone possess a strong cloud infrastructure.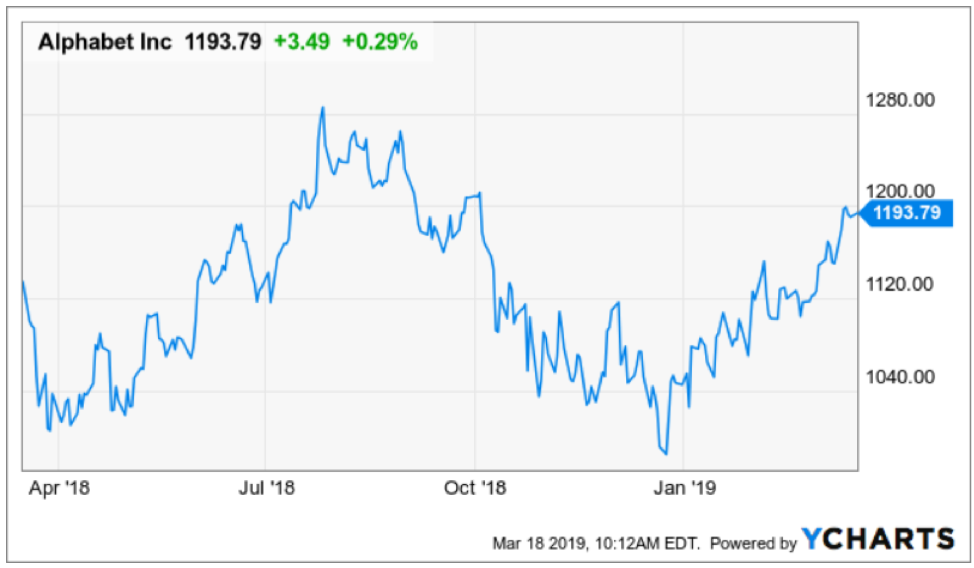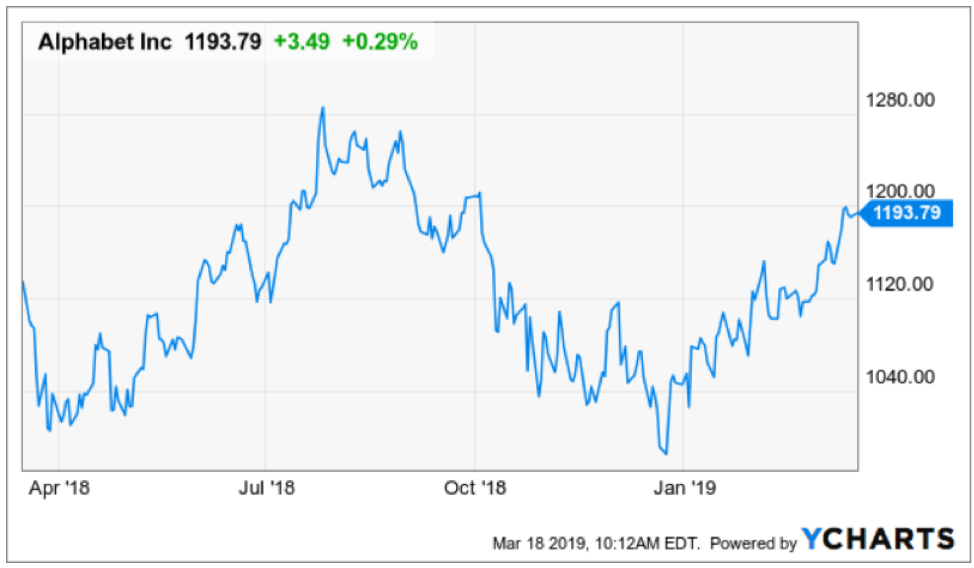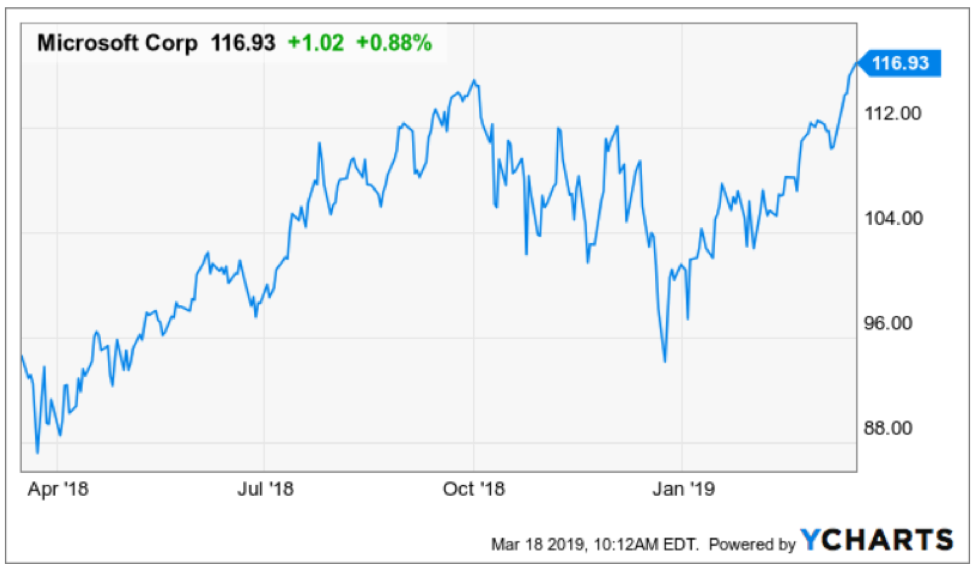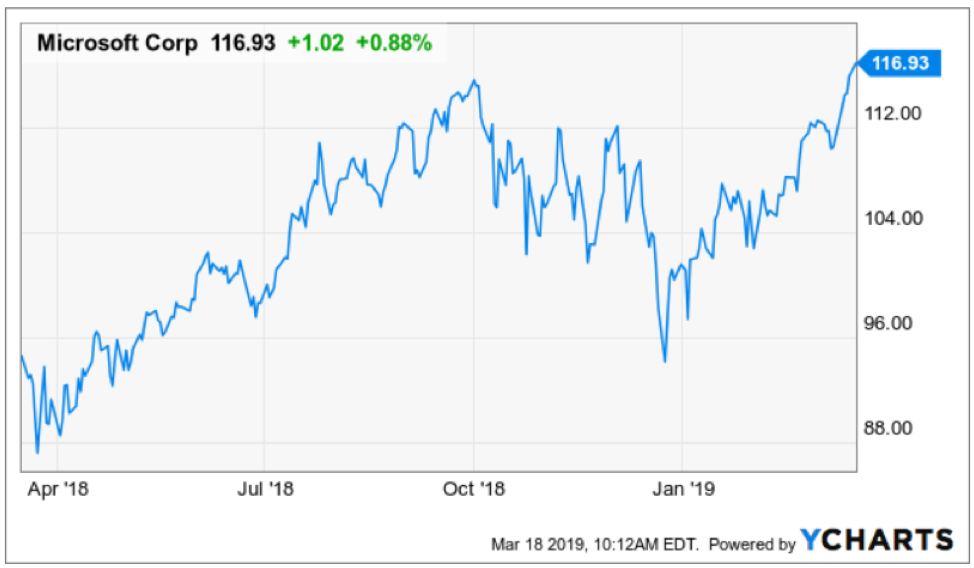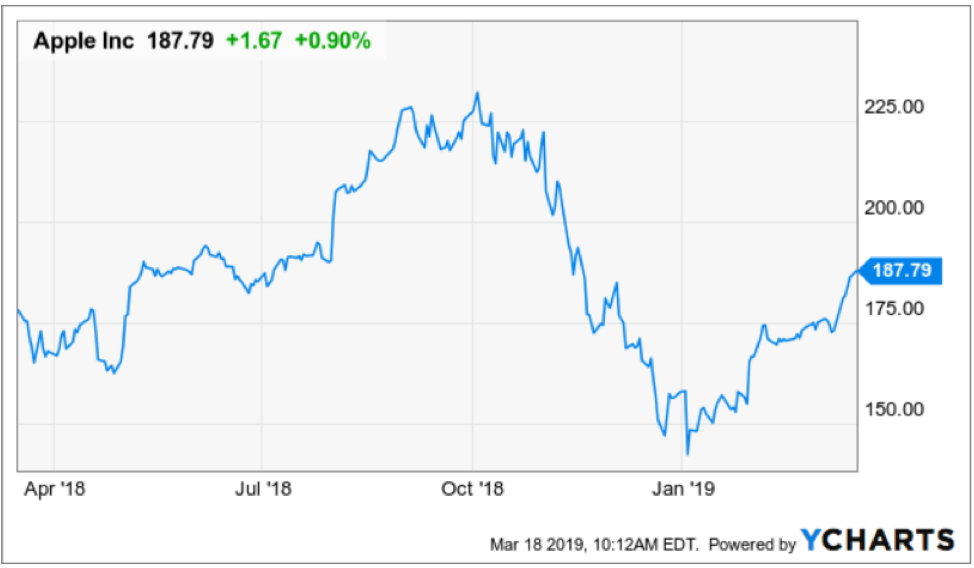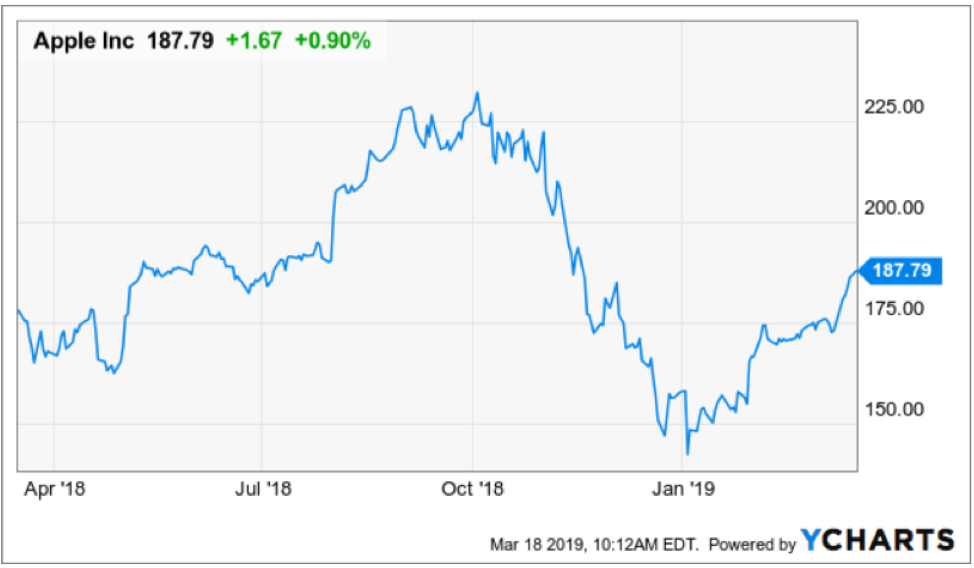 https://www.madhedgefundtrader.com/wp-content/uploads/2019/03/MSFT-mar19.png
568
974
Mad Hedge Fund Trader
https://madhedgefundtrader.com/wp-content/uploads/2019/05/cropped-mad-hedge-logo-transparent-192x192_f9578834168ba24df3eb53916a12c882.png
Mad Hedge Fund Trader
2019-03-19 02:06:09
2019-07-10 21:40:11
Google's Aggressive Move Into Gaming