This is the Mad Hedge Technology Letter finding you the best technology recommendations and sometimes, they come from unpredictable sources.
Retail and the digitization of this industry has made this area one of the biggest recipients of technology through the e-commerce portals such as Amazon (AMZN) and its competitors.
I have gone on record saying that Walmart is the next FANG and I do stand by that assertion.
Another company nipping at the heels of Walmart (WMT) and vying to become the next tech gamechanger is Target.
Target (TGT) has made all the right moves in all the right places by hyper digitizing their own operations, so much so, that it has morphed straight into the firing line of Silicon Valley and its commercial interests.
The first quarter marked Target's eighth consecutive quarter of comparable sales increases.
Comparable sales growth of 4.8% exceeded even the most outlandish expectations.
There has been a positive response to Target's same-day digital fulfillment services which was a response in large part to their competitor Amazon.
The fulfillment operations drove well over half of digital sales growth in the quarter.
The crucial ability to offer these same-day services, which delivers customers a high level of satisfaction, is a result of a carefully orchestrated strategy to put stores in the center of fulfillment.
In fact, Target stores handled more than 80% of the first quarter digital volume, including all of the same-day options combined with digital orders shipped directly from stores to guests' homes.
The first quarter performance was also stronger than expected, up against an expectation for a rate decline, operating margins increased about 20 basis points in the quarter.
This performance reflected the precision of disciplined expense control tied with a favorable mix of digital fulfillment meaning that first quarter earnings per share grew more than 15% at the top end of the guidance range.
The clear outperformance occurred from multiple drivers, including strong holiday performance in the Valentine's Day and Easter periods, along with the powerful everyday traffic in the Food, Beverage, and Essential categories.
Target's customers are responding passionately, driving rapid growth of the same-day options, including Drive-Up, and in-store pickup.
Perusing recent results, last year's tariffs passed with minimal carnage and Target has put in motion contingency plans this time around to mitigate the impact of additional tariffs already scheduled for next month.
The China trade war does pose a serious potential drag on margins, and if e-commerce gets hit with higher cost of goods, then not only will Target feel the torture, but so will the likes of Amazon and Walmart.
Geopolitical risk is the main burden holding back the broad market, and the price action has reflected the increasing risk that the trade war will destroy earnings growth and become a strong catalyst for an equity reset.
This is the main reason why I cannot say with utter conviction to buy the company today.
In a top down world, the issues at the top take precedent and investors must absorb this.
Ultimately, Target's growth strategy entails building and rolling out a comprehensive set of digital fulfillment capabilities, allowing them to provide customers with a convenient fulfillment option for every shopping journey.
As a result of those efforts, Target now offers more digital fulfillment options across more of the country than anyone else in retail.
When customers are planning on being out and about, they can shop on their digital device and Target is able to deliver their order in an hour or two.
Target offers in-store pickup in every one of the 1,851 locations, and Target even walks the order out to the parking lot in more than 1,250 stores.  
There are no fees for either of the same-day options.
Shipt, the same-day grocery delivery service acquired by Target last year, offers unlimited free same-day delivery from Target and more than 50 other retailers across the country for $99 annual fee.
A portion of Target's digital orders are and will continue to be shipped from upstream fulfillment centers. And other items will continue to be shipped directly by other vendors.
Target has effectively transitioned into the Amazon style fulfillment center strategy based on speed and scale.
Target is on track to grow digital sales by more than $1 billion in 2019 and fulfilling even higher percentages of this volume from in-house stores.
Using stores as digital hubs enhances Target's speed and reduces cost, and importantly, moving to store fulfillment does not increase the frequency of split shipments.
In fact, even though store fulfillment continues to grow rapidly, the rate of split shipments this year is running lower both in Target stores and in total compared with last year.
This allowed management to enhance customers experience which can be seen by repeat business.
There are essentially only three e-commerce companies that have taken full advantage arming themselves with a wicked fulfillment center operation – Amazon, Walmart, and Target.
Other retailers that either do not have the capital to scale, and the resources to digitize will continue to lose business because they simply can't provide the same quality of customer experience these trio offer.
The financials reflect the great success Target is experiencing today.
Over the last 2 years, earnings results have beaten EPS estimates 63% of the time and have beaten revenue estimates 88% of the time.
Target has taken some apparel market share away from the mall group with comp sales up 4.8% when consensus was 4.2%.
Digital sales were up 42% year-over-year in Q1 signaling that the success or failure of digitizing a business is the x-factor in 2019. 
That trend could perpetuate this summer, with Target executives convinced today that the company's brand-new partnership with Vineyard Vines is already one of the most successful in its history.
Digital purchases that originate online now represent 7.1% of Target's total transactions, up from 5.2% a year ago showing how the digital business is making even deeper inroads each year.
Total revenue was up 5% to $17.63 billion from $16.78 billion last year, smashing estimates of $17.52 billion.
These three e-commerce companies will be the ones standing when the dust settles, and unluckily, there will be some periods when geopolitics and other macroeconomic issues overwhelm the individual stock story.
All else being equal, Target is a smart long-term hold and this firm is in the first innings of a massive digital transformation.
I am confident they will overdeliver on the rest of their annual financial targets.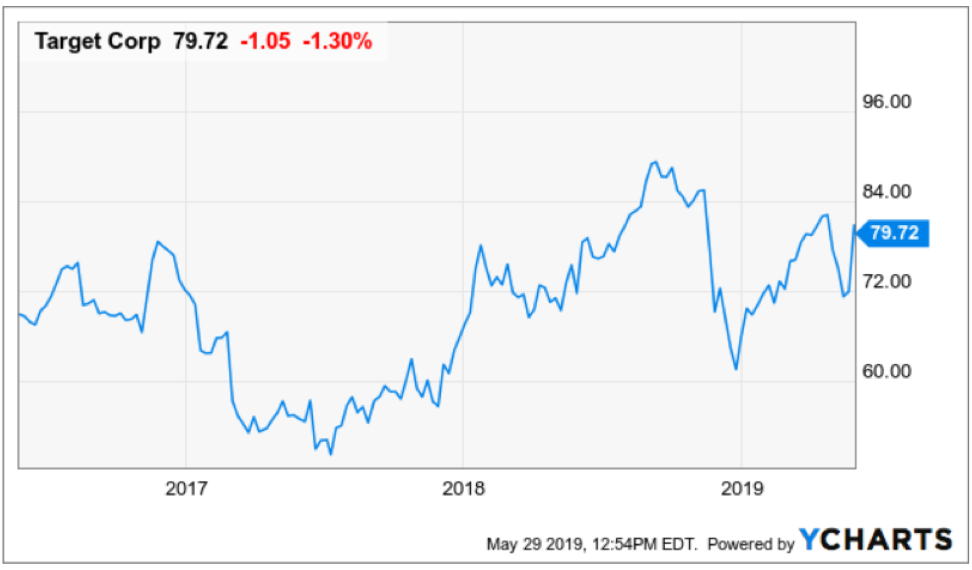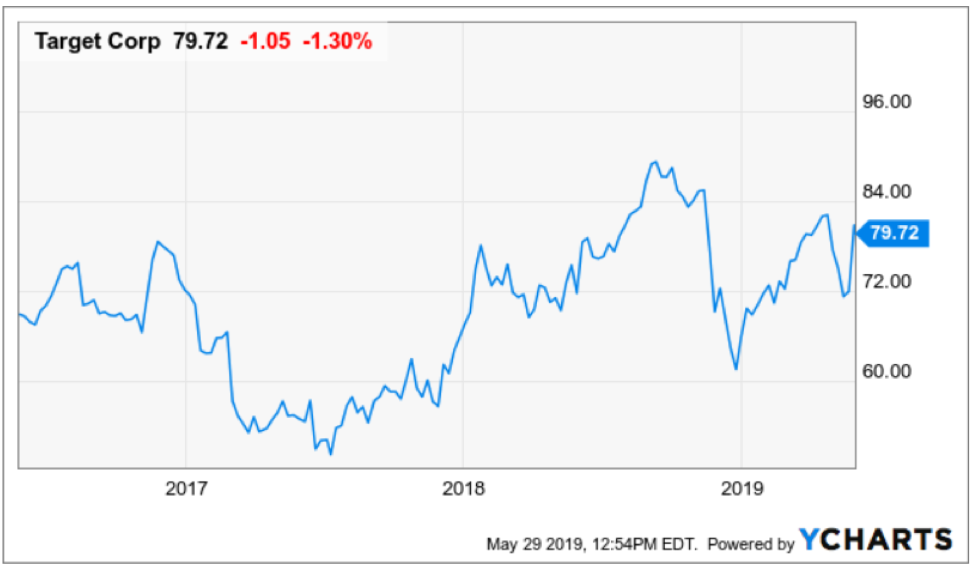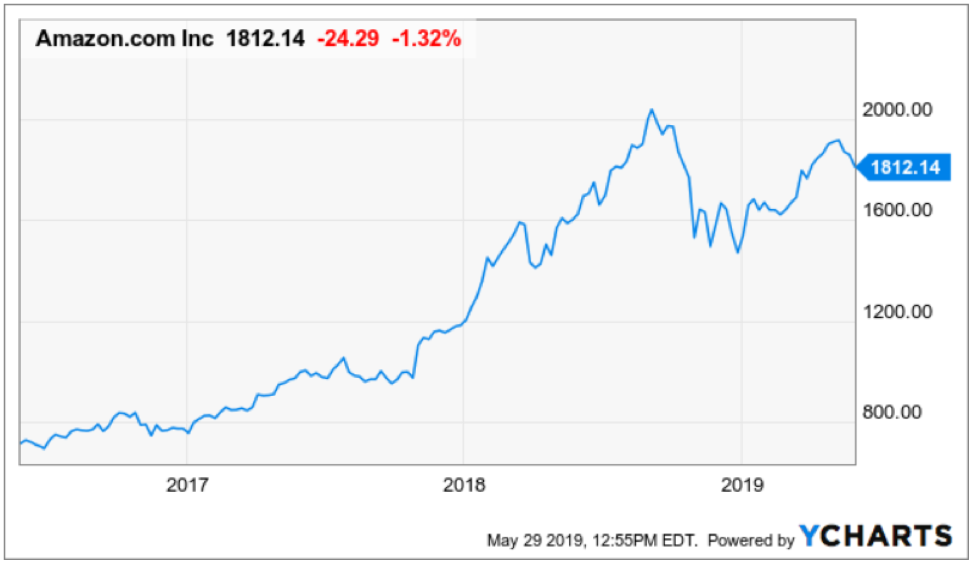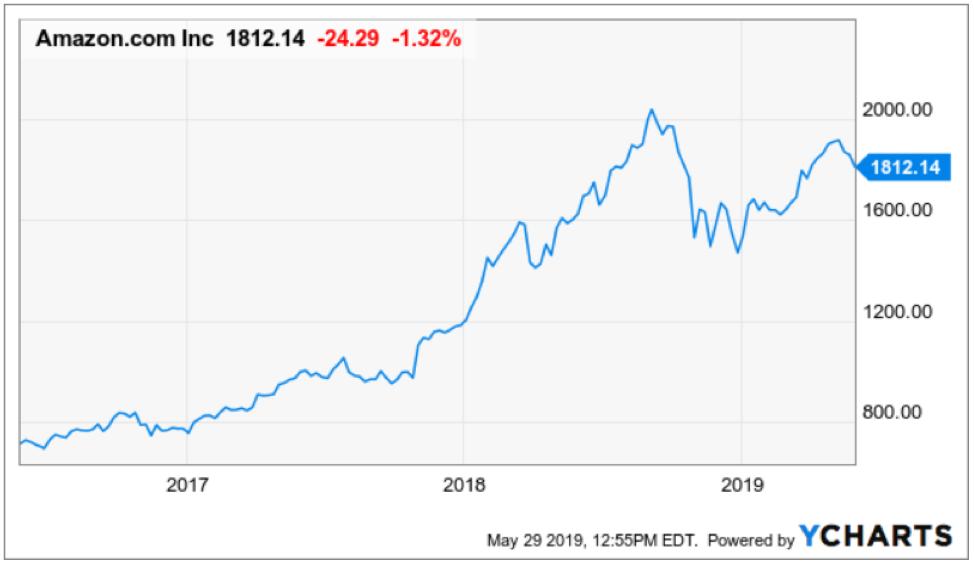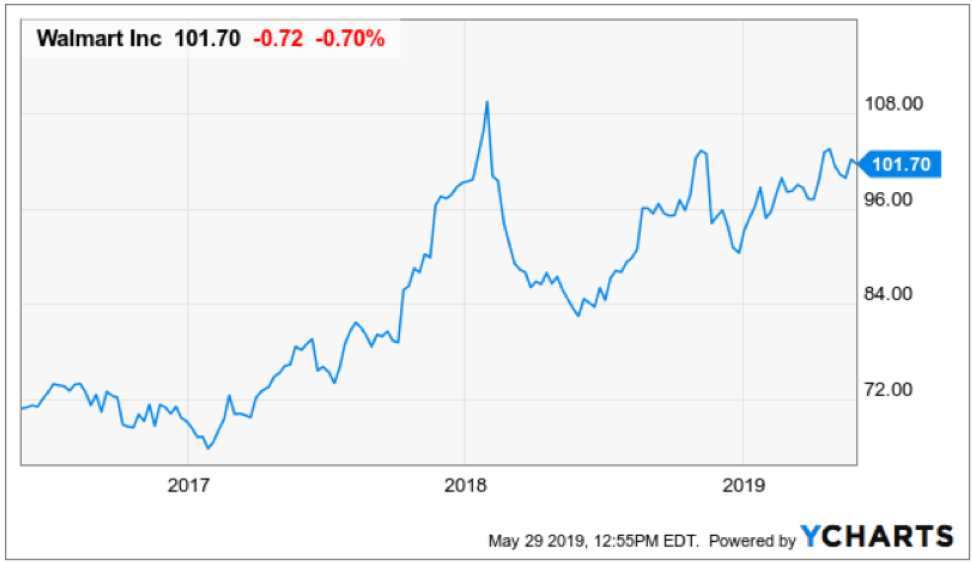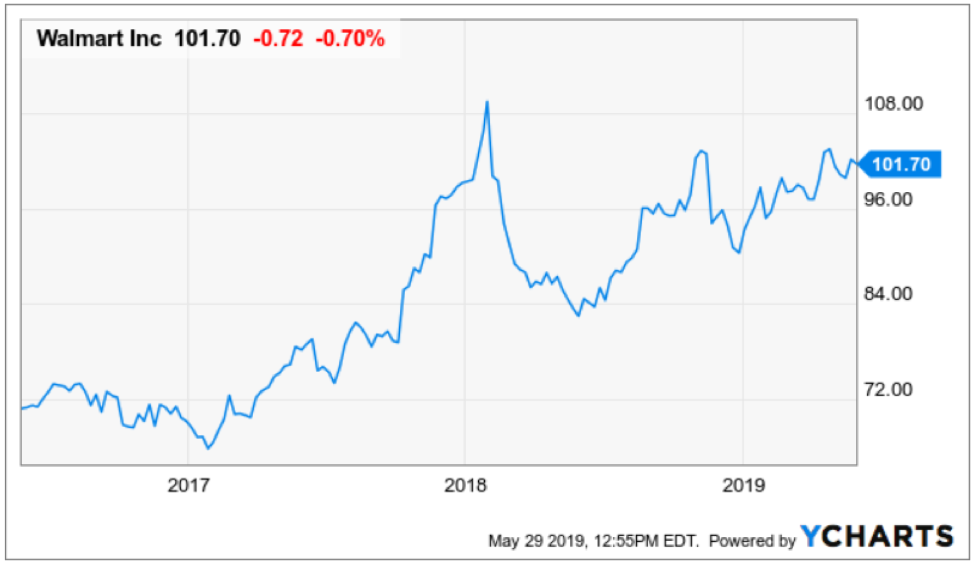 https://madhedgefundtrader.com/wp-content/uploads/2019/05/cropped-mad-hedge-logo-transparent-192x192_f9578834168ba24df3eb53916a12c882.png
0
0
Mad Hedge Fund Trader
https://madhedgefundtrader.com/wp-content/uploads/2019/05/cropped-mad-hedge-logo-transparent-192x192_f9578834168ba24df3eb53916a12c882.png
Mad Hedge Fund Trader
2019-05-30 09:02:45
2019-07-11 13:01:39
Is Target the Next FANG?