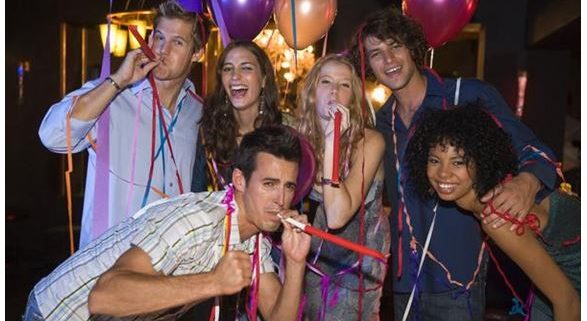 I have had an extremely hot hand this year, pushing the 2013 performance of my Trade Alert Service above a stellar 30%. So I am going out on a limb here and predict that the S&P 500 is about to grind up to a new all time high.
Since 2009, Federal Reserve governor, Ben Bernanke, has clearly made our central bank?s top priority jobs and growth, at the eventual expense of a higher inflation rate. The higher stock and home prices, a vast monetary expansion enabled, has also created a huge wealth effect. This is spurring newly emboldened investors to pour more money into risk assets everywhere, save commodities and precious metals. This creates more consumption, and, in the end, finally, more jobs.
Thanks to Ben?s efforts, stock prices have financially reached what most traditional analysts consider ?fair value? after a long four-year slog. The historic 50 year range for price earnings multiples is 9-22, and here we sit today, dead center at 15.5, assuming S&P 500 earnings of $100/share.
But this time, it?s different. Ten year Treasury yields at 2.05% today, are about 400-500 basis points lower than seen during past stock market peaks. Even after the $85 billion sequestration hit, Washington is still pumping $800 billion a year into the economy, even though the recovery is four years old. And Ben Bernanke shows no sign of taking the punch bowl away anytime soon.
This is why, having failed to break 1,485 of the downside on the heels of the Italian election disappointment on February 25, the index has little choice but to gun for the upside target of 1,585.
Health of this market top is vastly more robust than previous ones. Currently, 85% of the stocks in the (SPX) are trading above their 200 day moving averages, compared to only 50% when markets peaked in 2007, when the market actions was far more concentrated in a handful of stocks.
Such a broad base suggests that a lot of managers are still underinvested, and that the pain trade is to the upside. This is why the February correction that everyone was waiting for never came, and why we saw an incredibly bullish ?time? correction instead of a ?price? one. I was expecting as much.
Indeed, the technical outlook for the market is becoming increasingly positive as is obvious from the charts below. We have seen several successive new highs for the Dow transports for many weeks now, an index of a much more economically sensitive group of stocks.
Look at an equal weighted index of the S&P 500, like the (RSP), and it has already hit a new all time high, a huge plus. Finally, the NASDAQ (QQQ) looks like it is, at long last, putting its lost decade behind it by breaking to new ten-year highs.
Still, there are some qualifications here. The Dow needs to stay above 14,198 for the rest of March for this breakout to be valid. So far, so good. The capitalization weighted (SPX) is also approaching its high in the most overbought condition since 2007, with RSI?s well into the 70 territory. That means a round of profit taking will hit once we do hit a new high.
Another development that has technical analysts extremely excited is that many leadership stocks are catapulting off of bases that took 10-12 years to form. The number of new decade highs greatly exceeds the new lows. This has many chartists calling for a further move in the main indexes up another 10% from here.
Every bull market ends in overvaluation, often an extreme one, and sitting here at fair value, we are not even close for this cycle. Not a day goes by now that I don't get emails from readers asking what to do with cash here. I think the safer bet will be to go with high quality, high growing names where a hefty dividend gives you a cushion against any short-term volatility.
That list would include KKR Financial (KKR) (7.4%), Atlas Pipeline (APL) (7.7%), Linn Energy (LINE) (7.7%), and Transocean (RIG) (4.2%). You could also do worse than American Express (AXP), (1.30%), and Bristol Myers-Squib (BMY) (3.80%).
Party on!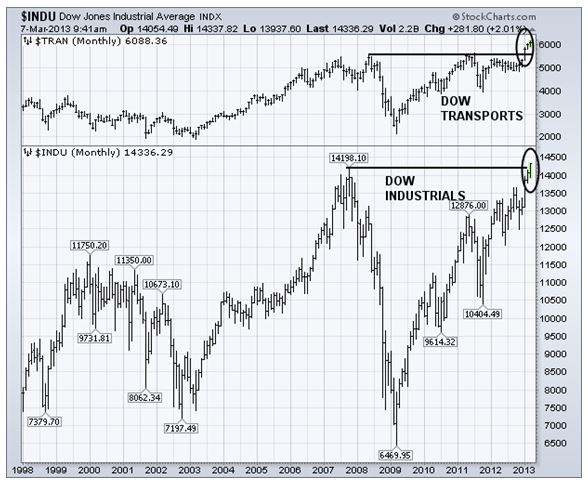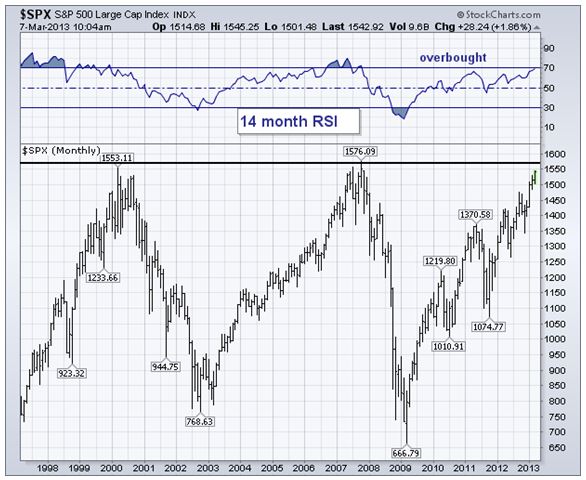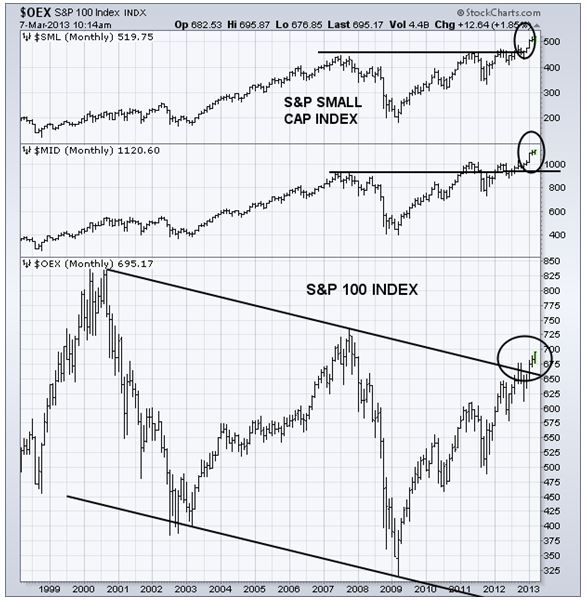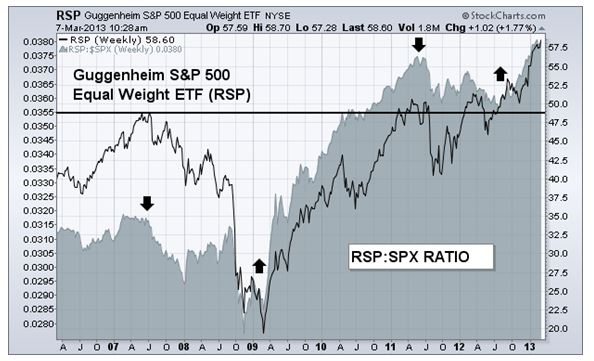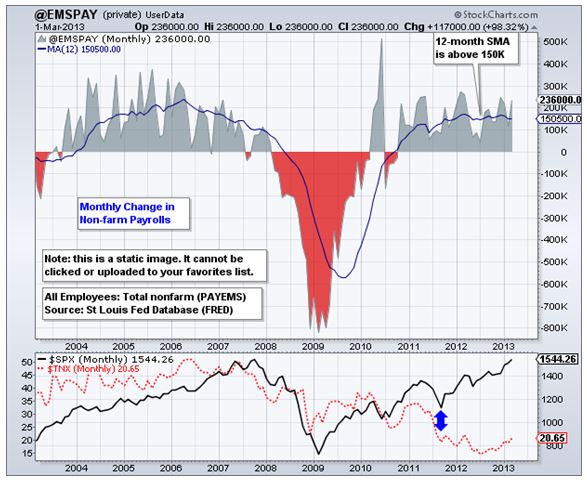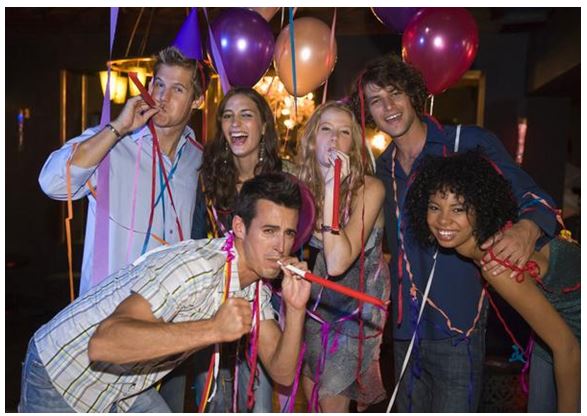 Party On!
https://www.madhedgefundtrader.com/wp-content/uploads/2013/03/Party.jpg
416
587
Mad Hedge Fund Trader
https://madhedgefundtrader.com/wp-content/uploads/2019/05/cropped-mad-hedge-logo-transparent-192x192_f9578834168ba24df3eb53916a12c882.png
Mad Hedge Fund Trader
2013-03-11 10:26:15
2013-03-11 10:26:15
Why the Stock Market is Still Going Up