People want a better life.
And the Internet has connected the outermost populations living in slum-like conditions giving them a feed into the biggest transformation ever to grace mankind.
The applications of the Internet are countless and promise to deliver huge productivity gains while lifting entire populations out of poverty.
The next leap of digital migration will see the remaining 3 billion of unconnected users connected offering new markets, fresh revenue streams and a super-charged level of competition that our tech behemoths have never seen before.
Each passing day not only sees the value of technology companies rise as data assets become more sought after but the level of expertise increases at a hyper-accelerated pace.
The human capital fueling the outperforming tech sector is like the blood that is pumped through the arteries.
Now, governments are getting in on the act, crafting policies that attempt to lure in top tech talent in an attempt to enhance their economies.
Digital nomads are frequently typecast as tech-savvy Millennials remotely working via an Internet connection while living as an expatriate.
However, they come in all shapes and sizes and that is the main point.
The Baltic nation of Estonia has been one of the leading lights in tech innovation, rolling out Skype before Facebook and Twitter existed.
Skype was entirely comprised of local Estonian developers who achieved this in the early 2000s.
Quite a feat for such a small nation.
This charming Baltic country has stepped up its game with a visa targeted at digital nomads and other countries will likely copy this progressive type of visa.
Estonia rolled out a revolutionary visa allowing digital nomads to work in Estonia all year round. This visa also includes 90 days of travel in the Schengen Area of mainland Europe.
This visa isn't targeted at EU citizens who already reap the benefits of working all over the European Union, but untapped tech talent that otherwise might not consider Estonia.
Estonia is on a mission to amass as many tech-savvy workers from far-flung places around the world, incorporating them into Estonian life, and boosting the level of innovation in a country that prides itself as a start-up hub.
More importantly, jacking up the volume of tech workers is becoming an existential issue for many sovereign countries as developed countries reap the monetary rewards from such new cutting-edge technology.
These digital nomads create communities that harness an enormous flow of tech know-how. Usually, their friends are fellow like-minded digital nomads that roll in packs with each other.
Tallinn, Estonia has rapidly turned into a top 10 digital stronghold attracting hordes of digital nomads.
If technical issues arise, help is usually just a shout across a coffee shop and presto!
Everything is fixed.
The message is that simple.
Estonia does not care where you are from, how many sugars you drink with your tea, or how you style your hair in the morning.
The concern there is if you know how to use a computer well or not. Plain and simple.
The global tech talent shortage is a pressing issue, and this is just the beginning.
Try hiring an experienced artificial intelligence engineer on the cheap, and headhunters will just hang up and delete your contact information. Better not to low-ball the offer.
In fact, something must give because visa policies are entirely based on legacy systems of yore.
The world has moved on and visa policies should reflect it.
Expect more exotic visa policies pinpointed exactly toward the type of immigrants that nations want as part of their national policy.
With the advent of low-cost carriers such as airBaltic, Spirit Airlines, and Norwegian Air, taking a flight halfway across the world is only a $200 proposition, thanks to wonders of deflation and ruthless competition.
And the further creation of private short-term rental app Airbnb has allowed digital nomads a pipeline of private housing to tap into whenever they jet-set across the globe.
The common denominator that denotes a perfect location for a digital nomad is cost.
Locations such as Copenhagen and Monaco are places of cultural beauty but pricey for a digital nomad to operate from as the wallet turns lighter consumed by the additional marginal cost of housing and hooking up a decent Internet connection.
Estonia and the rest of the Baltic countries are affordable and boast great digital infrastructure.
Sadly, Estonia is also grappling with aging demographics as with many of the Western powers and must lure 440,000 people just to maintain the current population of 1.3 million people.
Many of these Baltic countries lose huge swaths of youth that migrate to higher-wage countries in Western Europe.
Expectedly, they never come back unless just visiting relatives, in effect crushing the local birth rate.
The Estonian government has been bold and is, in some ways, acting with a start-up mentality itself.
This young, audacious government looks to scale up as fast as possible. The visionary policy is seen as the solution to maneuvering around long-lasting problems.
These pro-growth tech policies could invigorate local youth causing them to stay at home rather than flee to greener pastures.
This lifeline might slow down the 60% of local Estonians who dream of moving to a place where they can experience a higher quality of living standards.
Rebranding itself as the digital nomad epicenter is a risky move that most governments wouldn't dare to do.
It's easy to ignore the brain drain in the Baltics while I am living in the Bay Area.
Silicon Valley has been drawing in the cream of the crop for years.
Developers want to stay in California because of the high standard of living, which is even nicer on a developer's salary.
No doubt the Bay Area has poached its share of Baltic working professionals especially when Microsoft acquired Skype.
However, this Estonian policy starts with the low-hanging fruit as the biggest names in the industry's power players will gravitate toward the oodles of venture capital and large pool of talent. Unfortunately, that place is not the Baltics.
You must learn how to crawl before you can walk. If this visa experiment takes off, it could be a game-changer while nudging the Baltics closer into the West's orbit of influence and raising income levels.
A win-win situation.
As for me, I won't be taking a $200 flight to Estonia to work in a coffee shop.
I prefer Incline Village, Nevada, and Zermatt, Switzerland, as my favorite digital nomad hideouts.
If it's not broke, don't fix it.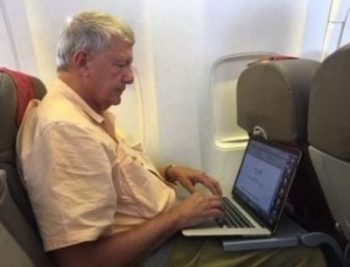 On My Way to Switzerland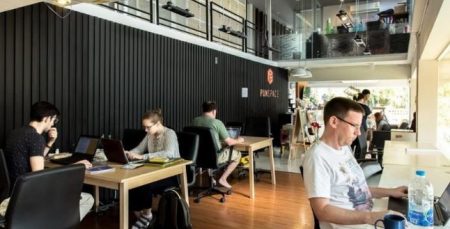 Chiang Mai, Thailand - Another Digital Nomad Stronghold
https://www.madhedgefundtrader.com/wp-content/uploads/2018/06/Digital-strong-hold-image-2-e1528140861768.jpg
229
450
Arthur Henry
https://madhedgefundtrader.com/wp-content/uploads/2019/05/cropped-mad-hedge-logo-transparent-192x192_f9578834168ba24df3eb53916a12c882.png
Arthur Henry
2019-10-25 06:02:01
2020-05-11 13:26:54
The Digital Nomad Issue