We have just endured three weary months of tedious range trading, typical of a normal summer?s action. The problem is that the actual summer is about to begin. Are we going to suffer another three months of tedious range trading? Is summer trading this year going to last a full six months?
Is this the endless summer of 2014?

That is the alarming conclusion of the many hardened and seasoned traders I know. I have been saying all year that 2014 might be a fourth quarter year. It?s looking like my worst nightmare is coming true. Can you blame my friends for throwing in the towel?
The fact that almost all traditional trading tools have recently been utterly worthless hasn?t helped.
Take technical analysis. In a flat market, commentators urge you to buy every false upside breakout, and then sell every false breakdown, only to see it snap back in the opposite direction the next day. You don?t have to suffer too many round trips following this strategy before you run out of money.
Economic data isn?t useful either. It has been unrelentingly positive, as have corporate earnings, with a few notable exceptions (Amazon (AMZN), Fire Eye (FEYE)). Yet, the market can?t carry out a sustained rally, frustrating bulls to no end. It seems that one day, the market is discounting an heroic? 3% GDP growth rate this year, the next day only a disappointing 2%.
Talk about a bipolar market.
The (SPX) better get a move on. The dismal Q1 report showed that the economy actually shrunk by -0.2%-0.8%. That only allows for three more quarters to stage a comeback, requiring absolutely torrid growth rates. Maybe this is why stocks can?t go down either.
Everyone knows the market will be up on the year, and they don?t want to sell positions for fear they won?t be able to get back in when the long awaited breakout finally happens. That would bring a second year of relative underperformance in a row for most portfolio managers, not exactly a career boosting move.
So while the market is tearing the petals off my own 2014 performance with a ?love me, love me not? torture routine, I think I?ll stay on the sidelines. That?s why I bailed on my last remaining position, a small long in the iPath S&P 500 VIX Short Term Futures ETN (VXX), taking yet another shaving cut on my numbers.
The only way to survive in this industry for the long term is to stay out when you don?t understand what is happening. There are times when there is just no money to be made in the market. This is one of those times.
Screaming at it, throwing your handset through your monitor, or tossing your PC out the window, all things I have seen frustrated traders do, isn?t going to improve the situation.
Go watch a season of Game of Thrones instead.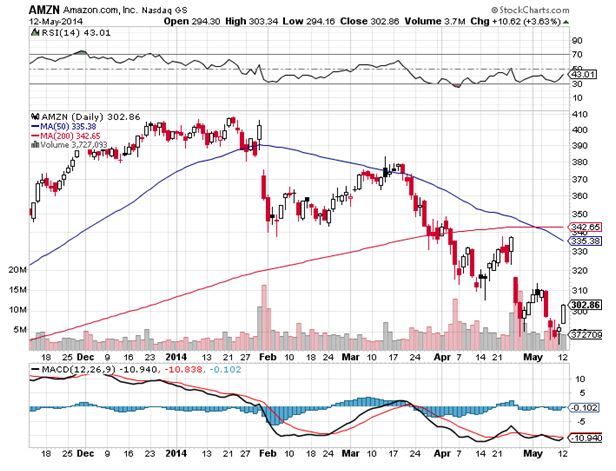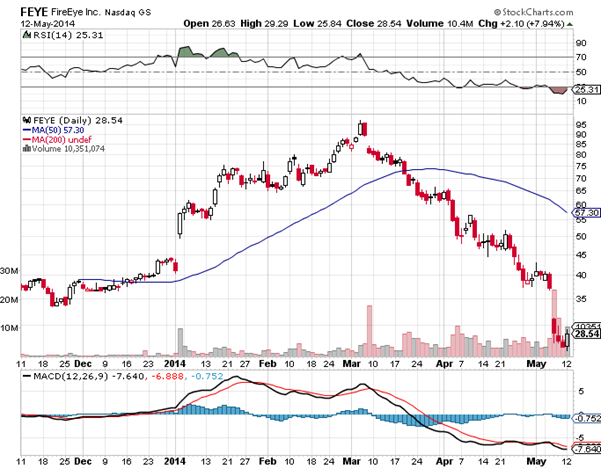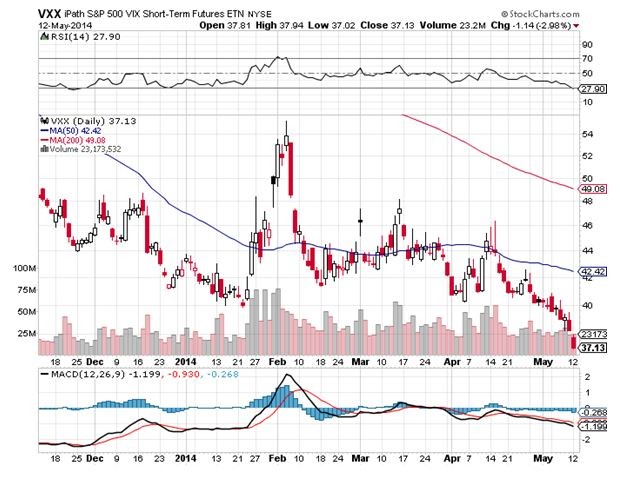 Better Than Watching the Market
https://www.madhedgefundtrader.com/wp-content/uploads/2014/05/Game-of-Thrones.jpg
373
283
Mad Hedge Fund Trader
https://madhedgefundtrader.com/wp-content/uploads/2019/05/cropped-mad-hedge-logo-transparent-192x192_f9578834168ba24df3eb53916a12c882.png
Mad Hedge Fund Trader
2014-05-13 09:34:18
2014-05-13 09:34:18
The Endless Summer of 2014