The future is coming a lot faster than anyone expected.
Waymo, once the top-secret Alphabet autonomous driving subsidiary, has beaten all comers to the punch.
The desert state of Arizona granted a permit for it to commence with their autonomous fleet as a commercial entity and the business has rolled out to select riders.
This permit means that Waymo's futuristic robo-taxi can charge passengers for profit.
The vehicles started testing in 2017 and were monitored with a human safety engineer inside. This is a big deal from a regulatory point of view.
First mover advantage is pivotal in dictating an agenda and setting the rules of the road in the world of innovation.
The desperation of being first to market was epitomized by an email that former top engineer Chris Urmson sent Alphabet founders Larry Page and Sergey Brin, "We have a choice between being the headline or the footnote in history's book on the next revolution in transportation. Let's make the right choice."
Waymo, a subsidiary of Alphabet (GOOG), is the preeminent force in the quest for mass market driver-less vehicles.
Before Waymo was coined, Google's self-driving-car research was an internal program referred to as Project Chauffeur. The project was created in 2009, hidden from the public eye to keep its technology safeguarded from intruders.
Alphabet invested at least $1.1 billion between 2009 and 2015 to grab the undisputed lead position of this newly created industry.
Most industry analysts estimate that commercialization of level 4 self-driving vehicles will occur sometime around 2020.
The time sensitivity is palpable as Waymo has a chance to flood American streets with its technology before GM (GM) or Uber can get off the starting blocks.
Waymo outmuscled its opponents reaching a Level 3 standard in 2012.
Level 4 is the grade that automakers wish to proceed with. Although not fully Level 5 automated, Level 4 technology can operate under controlled factors without a driver.
The Fiat Chrysler minivans tricked out with Waymo technology have been racking up test miles in Phoenix, Arizona to the tune of around 5 million on Level 4 technology.
Arizona has been a fertile breeding ground for driver-less car development since 2015 when Governor Doug Ducey signed an executive order giving authority to state agencies to "undertake any necessary steps to support the testing and operation of self-driving vehicles on public roads within Arizona."
The success or failure in Arizona will go a long way to test the quality and sustainability of this new phenomenon.
It helps a lot that Phoenix streets are laid out in a simple grid that the current level of artificial intelligence finds easy to recognize and understand.
Waymo is essentially Uber with no driver.
Drivers cost money. Waymo hopes to remove the highest input in ride sharing transport – the driver itself.
Uber routinely shells out driver subsidies equating to around 72% of quarterly gross revenue.
Waymo plans to expand its coverage to other locations.
Google CFO Ruth Porat has gone on record saying "We do continue to explore a range of options beyond the program we're piloting in Phoenix, including ride sharing and personal use vehicles, logistics, deliveries, and working with cities to help them address public transportation objectives."
The first commercial operation has been groundbreakingly successful in Arizona and is crucial to enhance consumer sentiment for reliable driver-less vehicles.
The accumulated data will be vital to prove Waymo's safety record.
If all goes smoothly, Waymo's autonomous vehicles and technology will spread like wildfire to other locations. 
The potential success will fundamentally change the way people live their lives.
Up to 10 million employed drivers are set to be on the chopping block in America.
That includes about 3.5 million professional truck drivers who earn between $30,000-$45,000 per year along with 2 million Uber/Lyft drivers participating in the gig economy at $7.25 an hour.
The mass adoption of autonomous vehicles will eliminate a huge chunk of the American workforce, while redrawing additional income streams to Alphabet (GOOG).
Insurance companies would take a direct hit with the future pipeline of drivers irrevocably thwarted from learning how to drive.
If the preliminary data comes up roses, parents will not allow their 16-year-old kid to learn how to drive and instead throw them into a Waymo to be chauffeured to school.
Also, the tragic 40,000 annual fatalities caused by motor vehicle crashes will drop off a cliff.
The pick up in productivity would be astounding as workers will no longer need to drive themselves anymore, cutting costs and allowing additional time to work while in transit.
The unintended consequences will change the world while making the leaders of the space richer. A deeper underlying effect is that it will strengthen (GOOG)'s credentials going forward to apply A.I. in other spheres.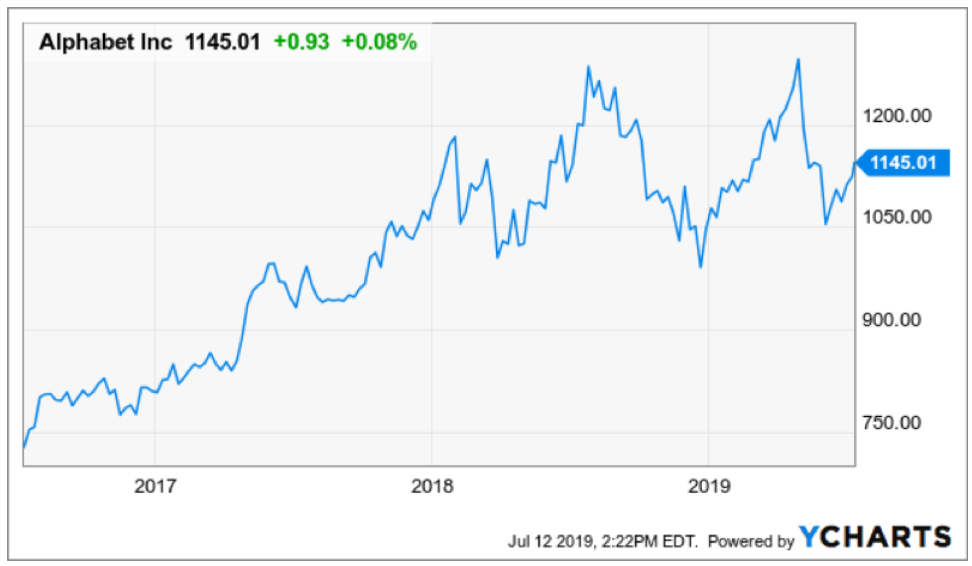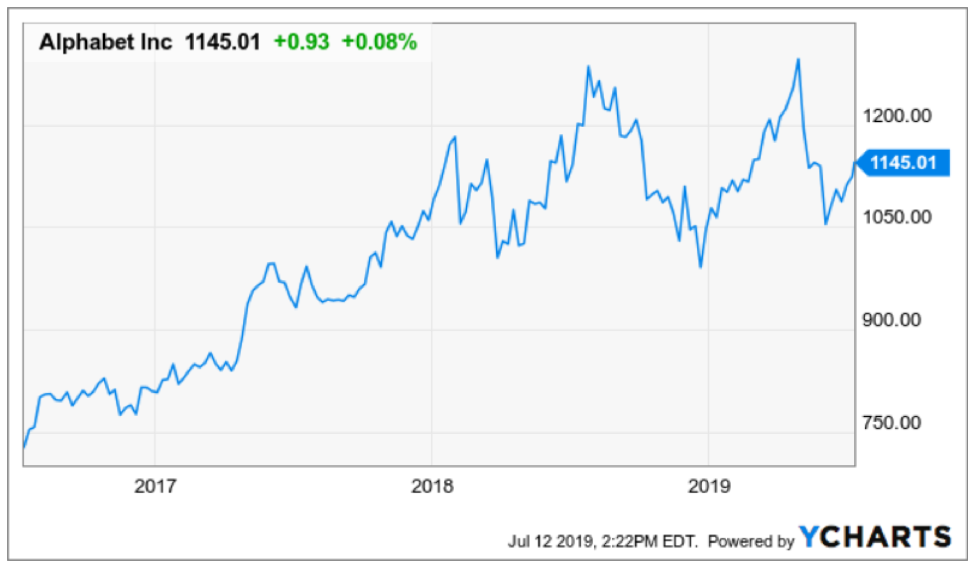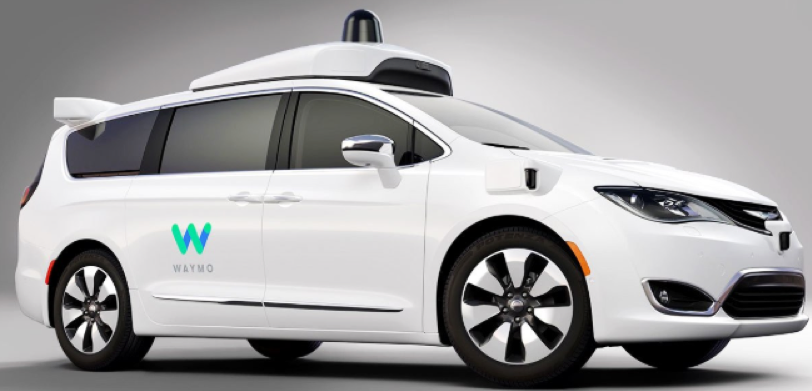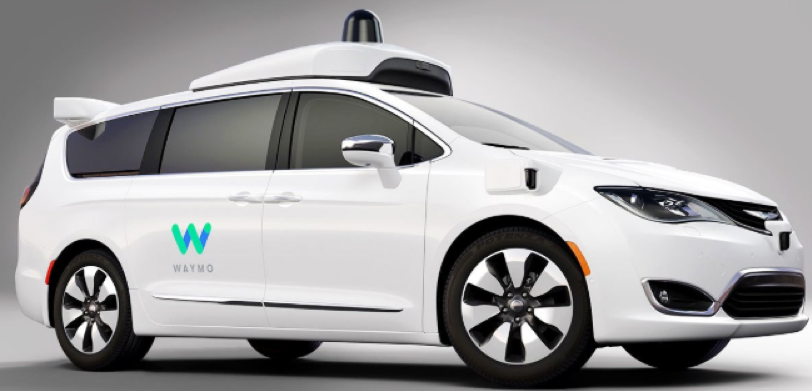 https://www.madhedgefundtrader.com/wp-content/uploads/2019/07/waymo.png
391
812
Mad Hedge Fund Trader
https://madhedgefundtrader.com/wp-content/uploads/2019/05/cropped-mad-hedge-logo-transparent-192x192_f9578834168ba24df3eb53916a12c882.png
Mad Hedge Fund Trader
2019-07-17 01:02:15
2019-08-19 16:09:13
The Leader of the Pack