A better headline for this piece would be "The Future of You," as artificial intelligence is about to become so integral to your work, your investment portfolio, and even your very existence that you won't be able to live without it quite literally.
Well, do I have some great news for you. A blockbuster book about the state of play on all things AI was released in September last year, and I managed to obtain and read a copy before it was released. The title is AI Superpowers: China, Silicon Valley, and the New World Order by Dr. Kai-Fu Lee.
The bottom line: The future is even more unbelievable than you remotely imagined. We are in the very early days of this giant megatrend, and the investment opportunities will be nothing less than spectacular.
And here is a barn burner. The price of AI is dropping fast as hundreds of thousands of new programmers pour into the field. Those $10 million signing bonuses are about to become a thing of the past.
Dr. Lee is certainly someone to take seriously. He obtained one of the first PhDs in AI from Carnegie Mellon University. He was the president of Google (GOOG) China and put in stints at Microsoft (MSFT) and Apple (AAPL). Today, he is the CEO of Sinovation Ventures, the largest AI venture capital firm in China, and is a board director of Alibaba (BABA).
AI is nothing more than deep learning, or super pattern recognition. Dr. Lee dates the onset of artificial intelligence to 1952 when an IBM mainframe computer learned to play checkers and beat human opponents. By 1955, it learned to develop strategies on its own.
Dr. Lee sees the AI field ultimately divided into two spheres of dominance, the U.S. and China. No one else is devoting a fraction of the resources needed to become a serious player. The good news is that Russia and Iran are nowhere in the game.
While the U.S. dominates in the original theory and algorithms that founded AI, China is about to take the lead in applications. It can do this because it has access to mountains of data that dwarf those available in America. China processes three times more mobile phones, five times more Internet customers, 10 times more eat-out orders, and 50 times more mobile transactions. In a future where data is the currency, this is huge.
The wake-up call for China in applications took place two years ago when U.S. and Korean AI programs beat grandmasters in the traditional Chinese game of Go. Long a goal of AI programmers, this great leap forward took place 20 years earlier than had been anticipated. This created an AI stampede in the Middle Kingdom that led to the current bubble.
The result has been applications that are still in the realm of science fiction in the U.S. The Chinese equivalent of eBay (EBAY), Taobao, doesn't charge fees because its customer base is so big it can remain profitable on ad revenues only. Want to be more beautiful in your selfies sent to friends? A Chinese app will do that for you, Beauty Plus.
The Chinese equivalent of Yelp, Dianping, has 600,000 deliverymen on mopeds. The number of takeout meals is so vast that it has been able to drop delivery costs from $6 a meal to 60 cents. As a result, traditional restaurants are dying out in China.
Teachers in Chinese schools no longer take attendance. Students are checked off when they enter the classroom by facial recognition software. And heaven help you if you jaywalk in a Chinese city. Similar software will automatically issue you a citation with a fine and send it to your home.
Credit card fraud is actually on the decline in China as dubious transactions are blocked by facial matching software. The bank simply calls you, asks you to look into your phone, takes your picture, and then matches it with the image they have on file.
Dr. Lee sees AI unfolding in four waves, and there are currently companies operating in every one of these (see graph below):
1) Internet AI
The creation of black boxes and specialized algorithms that opened the door to monetizing code. This was the path for today's giants that dominate online commerce, Google (GOOG), Amazon (AMZN), JD.com (JD), and Facebook (FB). Alibaba (BABA), Baidu (BIDU), and Tencent followed.
2) Business AI
Think big data. This is the era we just entered where massive data from online customers, financial transactions, and healthcare led to the writing of new algorithms that maximize profitability. Suddenly, companies can turn magic knobs to achieve desired goals, such as stepping up penetration or monetization.
3) Perception AI
Using trillions of sensors worldwide, analog data on any movement, facial expression, sound, and image are converted into digital data and then mined for conclusions by more advanced algorithms. Cameras are suddenly everywhere. Amazon's Alexa is the first step in this process, where your conversations are recorded and then mined for keywords about your every want and desire.
Think of autonomous fast food where you walk in your local joint and it immediately recognizes you, offers you your preferred dishes, and then auto bills your online account for your purchase. Amazon has already done this with a Whole Foods store in Seattle.
4) Autonomous AI
Think every kind of motion. AI will get applied to autonomous driving, local shuttles, factory forklifts, assembly lines, and inspections of every kind. Again, data and processing demand take an enormous leap upward. Tesla (TSLA), Waymo (GOOG), and Uber are already very active in this field.
The book focuses a lot on the future of work. Dr. Lee creates a four-part scatter chart predicting the viability of several types of skills based on optimization, compassion, creativity, and strategy (see below).
If you are a truck driver, in customer support, or a dishwasher, or engage in any other repetitive and redundant profession, your outlook is grim. If you can supplement AI, such as a CEO, economist, or marketing head, you'll do fine. People who can do what AI can't, such as teachers and artists, will prosper.
The Investment Angle
There have been only two ways to invest in AI until now. You can buy shares in any of the seven giants above whose shares have already risen for 100- or 1,000-fold.
You can invest in the nets and bolts parts providers, such as NVIDIA (NVDA), Advanced Micro Devices (AMD), Micron Technology (MU), and Lam Research (LRCX), which provide the basic building blocks for the Internet infrastructure.
Fortunately for our paid subscribers, the Mad Hedge Trade Alert Service caught all of these very early.
What's missing is the "in-between companies," which are out of your reach because they are locked up in university labs or venture capital funds. Many of these never see the light of day as public companies because they get taken over by the tech giants above. It's effectively a closed club that won't let outsiders in. It's a dilemma that vexes any serious technology investor.
When quantum computing arrives in a decade, you can take all the functionality above and multiply it by a trillion-fold, while costs drop a similar amount. That's when things really get interesting. But then, I've seen trillion-fold increases in technology before.
I hope I live to see another.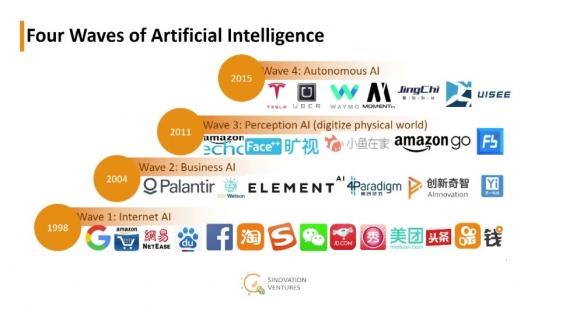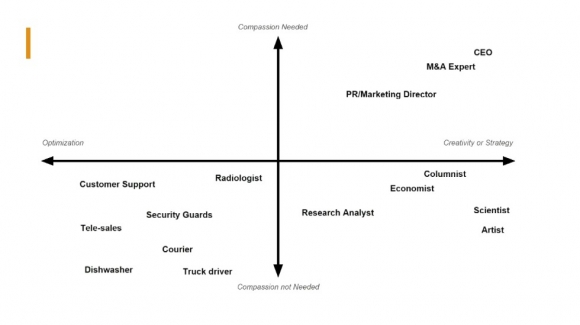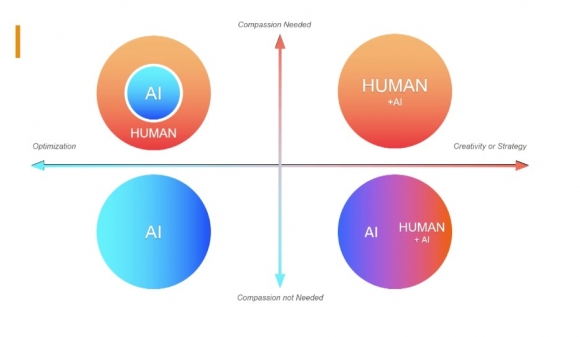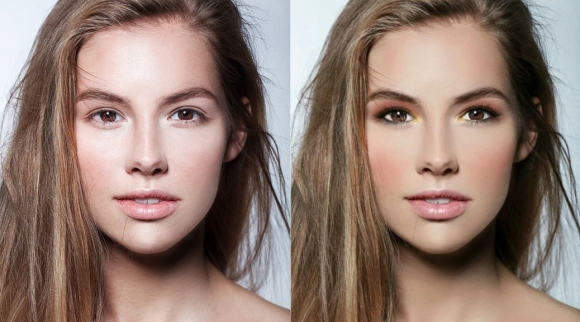 Personally, I Prefer the Original
https://www.madhedgefundtrader.com/wp-content/uploads/2018/09/Human-and-AI-chart-image-3-e1536698568163.jpg
337
580
MHFTR
https://www.madhedgefundtrader.com/wp-content/uploads/2019/05/cropped-mad-hedge-logo-transparent-192x192_f9578834168ba24df3eb53916a12c882.png
MHFTR
2019-10-01 07:02:52
2019-12-09 13:02:21
The New AI Book That Investors are Scrambling For