As a potentially profitable opportunity presents itself, John will send you an alert with specific trade information as to what should be bought, when to buy it, and at what price.
Trade Alert – (AA)
Buy the Alcoa (AA) February, 2015 $17-$18 in-the-money vertical bear put spread at $0.88 or best

Opening Trade
1-5-2015
expiration date: February 20, 2015
Portfolio weighting: 10%
Number of Contracts = 123 contracts
You can buy this put spread anywhere within $0.80-$0.90 range and have a reasonable expectation of making money on this trade.
If you can?t do the Alcoa (AA) February, 2015 $17-$18 in-the-money vertical put spread, sell short the shares outright for a trade.
Alcoa is the world?s largest producer of aluminum (aluminum to you Brits), and its share price has long been driven by the health of the global aircraft industry.
In 2014, Alcoa earned immunity from the global commodity price collapse when Ford Motors (F) announced it would start manufacturing its ever popular F-150 pickup truck out of aluminum.
Since then, sales of the white metal trucks have not been as strong as initially hoped. Nor has its use spread to other manufacturers or models outside of the nascent electric car space.
In the meantime, global deflation has dramatically accelerated. Look no further than the price of oil, down by half, and the yield on German ten year bunds, an unbelievable 50 basis points.
As a long time friend of Federal Reserve governor Janet Yellen, I can tell you that deflation is going to last longer than anyone believes, and that interest rates are going to stay lower for longer. This is going to be bad news for aluminum producers of any stripe. You can forget about a rate rise in 2015.
Throw on top of that a very clear double top on the long-term charts for Alcoa, and I think we have found our short position for the first quarter of 2015.
Warning! With a low price and a large number of contracts, this trade is particularly sensitive to your commission rate. So if you are overpaying your broker, now is the time to have a conversation with them and negotiate your rates down. It?s easier than you think, especially on spread trades.
The best execution can be had by placing your bid for the entire spread in the middle market and waiting for the market to come to you. The difference between the bid and the offer on these deep in-the-money spread trades can be enormous.
Don?t execute the legs individually or you will end up losing much of your profit. Spread pricing can be very volatile on expiration months farther out.
If the price of this spread has moved more than 5% by the time you receive this Trade Alert, don?t chase it. Wait for the next one. There are plenty of fish in the sea.
Here are the specific trades you need to execute this position:
Buy 123 February, 2015 (AA) $18 puts at?????$2.88
Sell short 123 February, 2015 (AA) $17 puts at..??.$2.00
Net Cost:??????????????????…..$0.88
Potential Profit: $1.00 – $0.88 = $0.12
(123 X 100 X $0.12) = $1,476 or 1.48% profit for the notional $100,000 portfolio.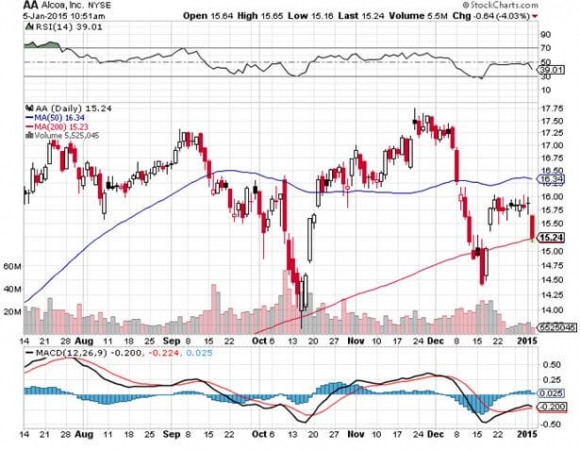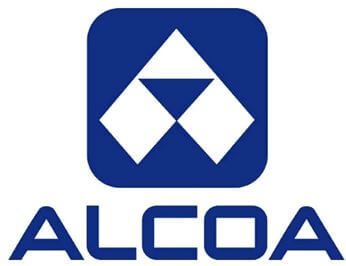 Mad Hedge Fund Trader
https://madhedgefundtrader.com/wp-content/uploads/2019/05/cropped-mad-hedge-logo-transparent-192x192_f9578834168ba24df3eb53916a12c882.png
Mad Hedge Fund Trader
2015-01-05 11:11:55
2015-01-05 11:11:55
Trade Alert - (AA) January 5, 2015