When John identifies a strategic exit point, he will send you an alert with specific trade information as to what security to sell, when to sell it, and at what price. Most often, it will be to TAKE PROFITS, but, on rare occasions, it will be to exercise a STOP LOSS at a predetermined price to adhere to strict risk management discipline.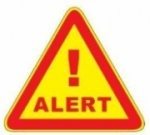 Trade Alert – (AAPL) ??? TAKE PROFITS

SELL the Apple (AAPL) July, 2017 $135-$138 in-the-money vertical bull call spread at $2.98 or best??
Closing Trade
7-14-2017
expiration date: July 21, 2017
Portfolio weighting: 10%
Number of Contracts = 38 contracts
Many of you thought I was crazy to buy Apple (AAPL) three weeks ago.
Investors were bailing on the stock with both hands, and the FANG???s were in free fall.
The bad new arrived on schedule. Parts supply chain glitches mean that the upcoming IPhone 8, might have to be delayed a month, into October.
There were rumored software problems.
Brokers were downgrading the stock as fast as they could sent out their reports.
However, I was willing to bet that they were all WRONG, and that the carnage in the share price of Steve Jobs??? creation would be limited to 10%.
I turned out to be RIGHT.
As we now only have four trading days left until expiration, the risk/reward of continuing with the position are no longer favorable.
It???s not worth hanging on for the last two pennies in this position.
Remember, hogs get fed, pigs get slaughtered.
So I am selling the Apple (AAPL) July, 2017 $135-$138 in-the-money vertical bull call spread at $2.98 or best.
This gives us a handy 13.74% profit in only 18 trading days, or $1,374 on you initial investment of $10,000.
If you bought the stock on my recommendation instead, keep it. I think Apple could hit $200 sometime in 2018.
Or, if you bought the ProShares Ultra Technology ETF (ROM) instead, keep that is well.
Well done, and on to the next trade.
To see how to enter this trade in your online platform, please look at the order ticket below, which I pulled off of Interactive Brokers.
If you are uncertain on how to execute an options spread, please watch my training video on ???How to Execute a Vertical Bull Call Spread??? by clicking here at http://members.madhedgefundtrader.com/ltt-executetradealerts/.
You must be logged into your account to view the video.
Please keep in mind that these are ballpark prices only. There is no telling how much the market can move by the time you get this.
Be sure you've signed up for our FREE text alert service. When seconds count, this feature offers a trading advantage.?? In today's market, investors need every advantage they can get.
The best execution can be had by placing your bid for the entire spread in the middle market and waiting for the market to come to you.
The difference between the bid and the offer on these deep in-the-money spread trades can be enormous.
Don???t execute the legs individually or you will end up losing much of your profit. Spread pricing can be very volatile with only 13 days to expiration.
If you don???t get done, don???t worry. There are another 250 Trade Alerts coming at you over the coming 12 months.
Here are the specific trades you need to execute this position:
Sell 38 July, 2017 (AAPL) $135 calls at???????????????..???$12.90
Buy to cover short 38 July, 2017 (AAPL) $138 calls a???.$9.92
Net Proceeds:????????????????????????????????????..???????????????……$2.98
Profit: $2.98 – $2.62 = $0.36
(38 X 100 X $0.36) = $1,368 or 13.74% profit in 18 trading days.