When John identifies a strategic exit point, he will send you an alert with specific trade information as to what security to sell, when to sell it, and at what price. Most often, it will be to TAKE PROFITS, but, on rare occasions, it will be to exercise a STOP LOSS at a predetermined price to adhere to strict risk management discipline.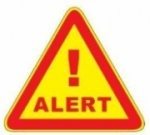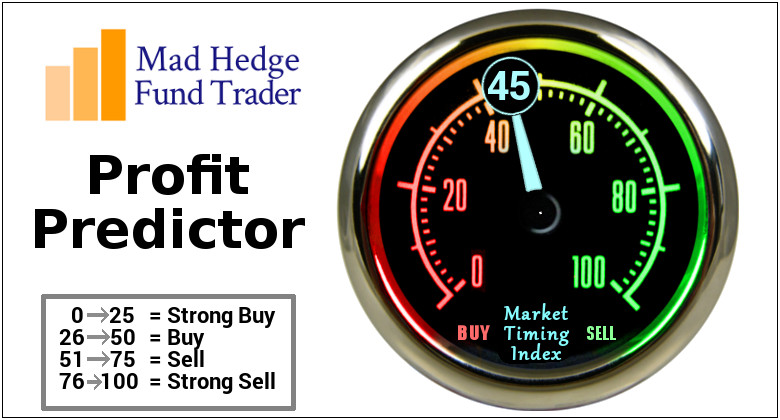 Trade Alert - (HOOD) – BUY

BUY the Robinhood (HOOD) September 2021 $35-$40 in-the-money vertical Bull Call spread at $3.80 or best
Opening Trade
8-13-2021
expiration date: September 17, 2021
Portfolio weighting: 10%
Number of Contracts = 26 contracts

If you don't do options, buy the stock. My target for (HOOD) this year is $80, up 55%.
This is a bet that Robinhood will not drop below its IPO price of $38.00.
I usually don't touch IPOs until they fall 50% below their initial price. This time, I have to settle for 44% below the recent high.
With 20 million customers taking advantage of Robinhood's commission-free business model, I believe the future growth potential is enormous. However, it is not without risk, especially from the SEC. As a result, the implied volatility on this stock is historic, at one point reaching 300%. That makes extreme in-the-money call options strategies possible.
I am therefore buying the Robinhood (HOOD) September 2021 $35-$40 in-the-money vertical Bull Call spread at $3.80 or best

Don't pay more than $4.30 or you'll be chasing.
There is no doubt in my mind that the bull market in stocks will continue for years, great for all brokers.
I believe that massive government borrowing and spending will drive US interest rates up through the roof and the value of the US dollar (UUP) down. Banks and brokers love high-interest rates because they vastly improve profit margins.
Covid-19 is rapidly approaching its fourth peak with the delta virus. Total US deaths could exceed the 1919 Spanish Flu 625,000 peak by the fall. We passed all WWII deaths ages ago.
This is a bet that Robinhood (HOOD) will not fall below $35 by the September 17 option expiration day in 24 trading days.
Here are the specific trades you need to execute this position:
Buy 26 September 2021 (HOOD) $35 calls at……….….………$17.00
Sell short 26 September 2021 (HOOD) $40 calls at………....$13.20

Net Cost:……………………..…….…..............……..….……….….....$3.80
Potential Profit: $5.00 - $3.80 = $1.20
(26 X 100 X $1.20) = $3,120 or 31.57% in 24 trading days.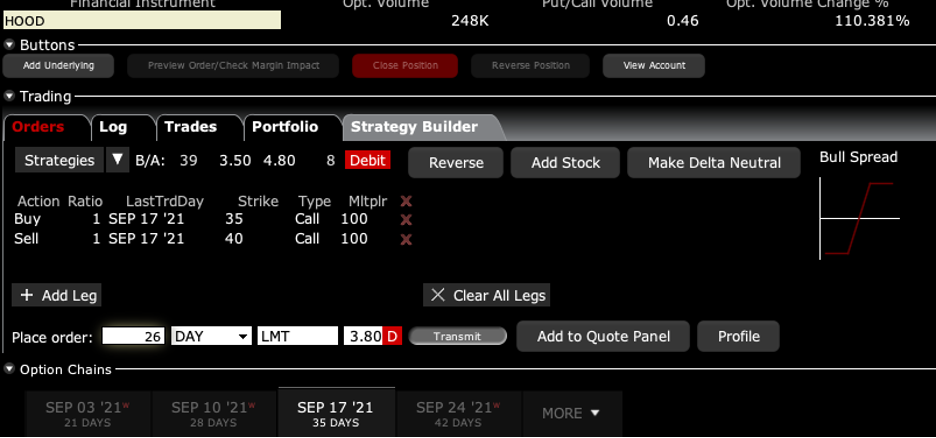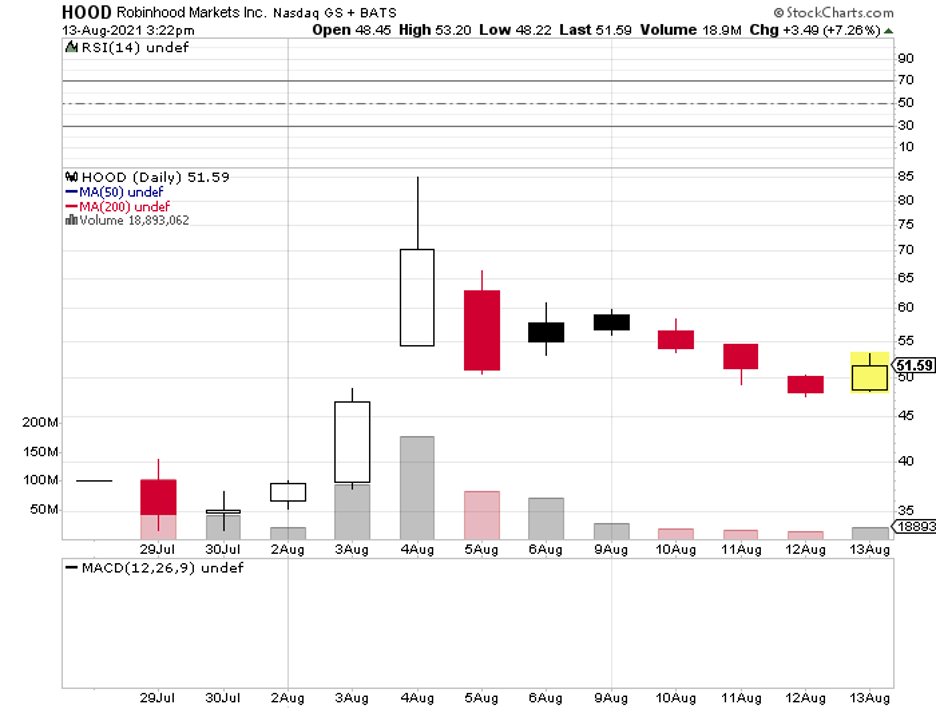 If you are uncertain about how to execute an options spread, please watch my training video by clicking here.
The best execution can be had by placing your bid for the entire spread in the middle market and waiting for the market to come to you. The difference between the bid and the offer on these deep in-the-money spread trades can be enormous.
Don't execute the legs individually or you will end up losing much of your profit. Spread pricing can be very volatile on expiration months farther out.
Keep in mind that these are ballpark prices at best. After the alerts go out, prices can be all over the map.
https://www.madhedgefundtrader.com/wp-content/uploads/2016/02/Alert-e1457452190575.jpg
135
150
Mad Hedge Fund Trader
https://madhedgefundtrader.com/wp-content/uploads/2019/05/cropped-mad-hedge-logo-transparent-192x192_f9578834168ba24df3eb53916a12c882.png
Mad Hedge Fund Trader
2021-08-13 15:52:56
2021-08-13 15:52:56
Trade Alert - (HOOD) August 13, 2021 - BUY