When John identifies a strategic exit point, he will send you an alert with specific trade information as to what security to sell, when to sell it, and at what price. Most often, it will be to TAKE PROFITS, but, on rare occasions, it will be to exercise a STOP LOSS at a predetermined price to adhere to strict risk management discipline.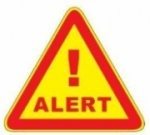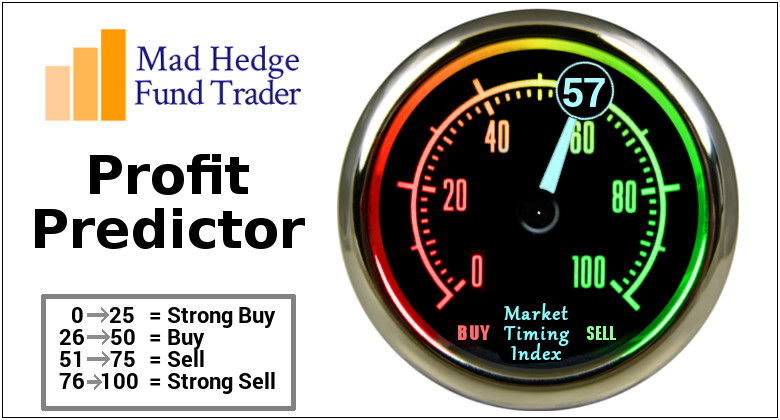 Trade Alert - (TSLA) – EXPIRATION AT MAX PROFIT

EXPIRATION of the Tesla (TSLA) February 2021 $650-$700 in-the-money vertical Bull Call spread at $50.00
Closing Trade
2-18-2021
expiration date: February 19, 2021
Portfolio weighting: 20%
Number of Contracts = 4 contracts
This option call spread does not expire until the end of Friday. However, we are now a generous $85.71, or 12.24% above the upper $700 strike price.
Since we added this position, (TSLA) has plunged by $83.99, or 9.65%. As a result, you get to take home $1,380, or 13.63% in 12 trading days as long as (TSLA) does not fall by more than $85.71 by tomorrow.
You don't have to do anything with this expiration.
Your broker (are they still called that?) will automatically use your long position to cover your short position, canceling out the total holdings.
The entire profit will be credited to your account on Monday morning February 22 and the margin freed up.
Some firms charge you a modest $10 or $15 fee for performing this service.
Massive new EV subsidies are about to be announced from the Biden administration.
They would include new federal tax credits for EV buyers, big investment in infrastructure, subsidized loans, the raising of CAFÉ fuel standards, and the return of "Cash for Clunkers." On the flip side, Biden will reign in the enormous subsidies the oil industry has lived on for the last 90 years.
After a meteoric 12X increase over the last nine months, Tesla seems to have entered a sideways "time" correction. With option implied volatilities for Tesla still at a nosebleed 59.5%, triple that of the (SPX), the time is still ripe to make big money on very low risk deep in-the-money calls spreads.
Wedbush raised their target to an eye-popping $1,250, putting a dagger through the heart of any bigger selloff in the next few weeks. Tesla is also now an S&P 500 stock, which instills a greater level of stability than the options market is currently implying.
Index funds have been shut out of getting an adequate Tesla position to get an index weighting. The more cash that pours into equities and the higher Tesla rises, the more stock the index funds have to buy. That can't work forever, but it is certainly working now.
As a result, Tesla is now the fifth largest stock in the (SPX) and Elon Musk is the richest man in the world.
After looking at all the stocks in the market, Tesla still has the highest volatility with the greatest liquidity and therefore offers the best possible short-dated call spread.
This is, after all, my BEST TRADE OF 2020.
Entering the S&P 500 opened up new categories of institutional investors for Elon Musk's dream come true, such as the $4.5 trillion in (SPX) index funds, which are now required by law to buy it. Many of these investors would never have touched Tesla with a ten-foot pole if it were not in the index.
Add up all the mandated buying that must take place to meet regulatory requirements and it's something like $9 billion. It became the sixth largest company on entry into the S&P 500.
For a catalog of the reasons why, please read my recent in-depth research report on the company below.
This was a bet that Tesla (TSLA) would not trade below $700 by the February 19 option expiration day in 18 trading days. I didn't believe Tesla can get that low after the New Year asset reallocation, which will be hugely in favor of stocks.
 
Here are the specific trades you need to close out this position:
EXPIRATION of 4 February 2021 (TSLA) $650 calls at…………..………$135.71
EXPIRATION of short 4 February 2021 (TSLA) $700 calls at…………...$85.71

Net Proceeds:……………………..…….………..…………........................….....$50.00
Profit: $50.00 - $44.00 = $6.00
(4 X 100 X $6.00) = $2,400 or 13.63% in 18 trading days.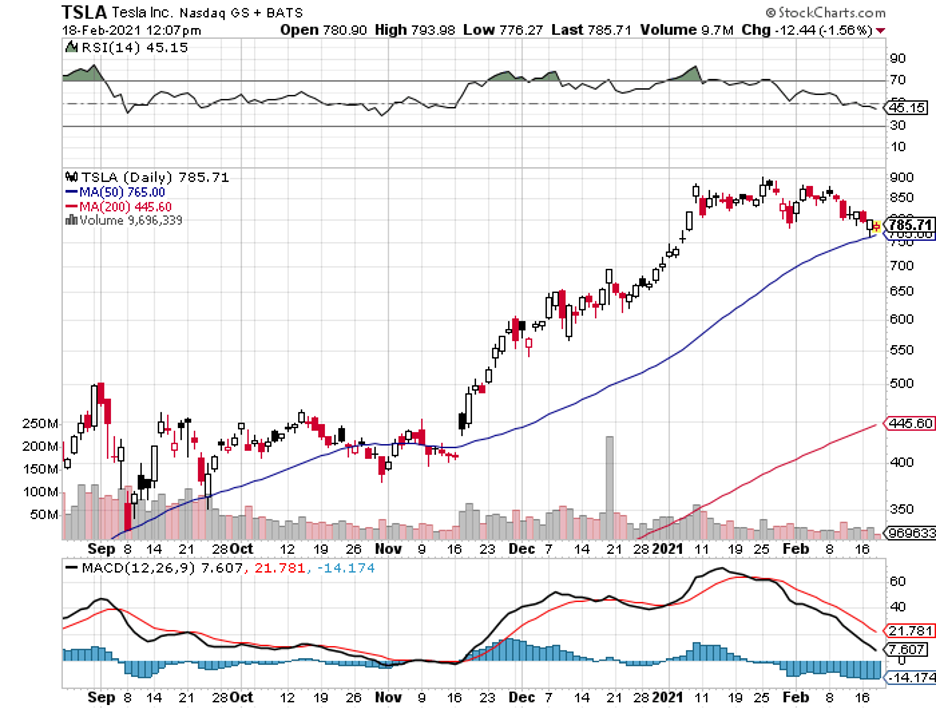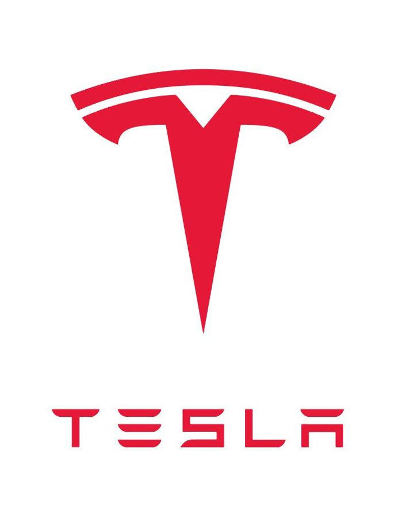 See below my most recent research report on Tesla.

A New Theory of Tesla, or Why I'm Raising My Target to $10,000
By the time you read this, Tesla should have reported blockbuster Q4 earnings and taken it's run at $1,000 a share.
If not, all of my existing Tesla long call spreads should still expire at their maximum profit points, adding 7% to our already robust 2021 performance.
If those lose money, then I'm retiring.
Heads, I win, tails, the shorts lose . . . I love this business.
I've been battling shorts in Tesla for a decade….and you won.
Look at the price of Tesla shares today at $900, I have to laugh. For the $3.30 bid/offered spread today amounts to the entire price I paid for the shares after its IPO bombed in 2010. Back then, even Elon Musk gave the company only a 10% chance of surviving.
My first Tesla, chassis no 125, was scrapped for parts a long time ago, thanks to a drunk driver in a GM Silverado on Christmas Eve. A lot of people talk about Tesla, but few have completely taken them apart, as I have….twice.
Yes, it's still true that if you buy the stock, you get the car for free, possibly a fleet of them.
I set my target at $1,000 a decade ago, which we are now within 10% of reaching. My assumption was that the company would take over a large part of the global car market, about 90 million vehicles a year globally and 17 million in the US alone. Tesla's own plans have it manufacturing about 20 million units in 2030.
Add in an eye-popping $8,000 upgrade for fully autonomous street to street driving, and Tesla should be making tons of money by then.
That looks on track to happen and is already reflected in the current share price.
But what if there is more to Tesla? A lot more?
In fact, after making the rounds in Silicon Valley, it's clear that there is a lot more than meets the eye. Tesla will become the largest publicly listed company in the world and account for an important share of US GDP.
It might even become the world's first $10 trillion company.
Yes, it will even grow larger than Saudi Aramco, which manages the kingdom's oil riches. The irony is rich.
Let's say that it reaches its ambitious 2030 goal of 20 million units, what else is there?
For a start, when Tesla goes solid-state, battery efficiencies will increase 20-fold, costs will drop by 95%, and vehicle ranges will double. This could happen in eight years, or as soon as two. They already have the solid-state batteries. All they need now is to understand economical mass production.
The company has already said it is dropping the price of its cars to $25,000 in three years, but much more is possible.
Converting the car bodies from aluminum to carbon fiber, which the wheel wells are made of now, will further cut costs, increase ranges, and improve safety. Carbon fiber is five times stronger than steel at one-tenth the weight.
To reach that goal, the total Tesla fleet will have grown from 1.5 million units today to 75 million by 2030 and account for one-third of all the cars on the road. Those cars are going to need one heck of a lot of electricity to run.
Step in Tesla.
The company already has 20,000 superchargers in the US. No place in the country is more than 100 miles away from a supercharger.
A Tesla Model 3 with a 100W battery pack driving 20,000 miles a year costs $720 to power at current prices. The entire fleet would cost $54 billion a year to run at a national average price of 12 cents/kWh.
Ring the cash register for Tesla….again.
Let's say that rather than paying for electricity at an external charger at some distant shopping mall, you'd rather get the power at home for free.
Enter Tesla.
Finally, after a decade of waiting, Solar City, a Tesla subsidiary, is manufacturing cost-competitive solar roof tiles, or photovoltaic tiles. With a ten-year head start in silicon and battery technology, there is no reason why Tesla shouldn't dominate in this industry as it already has with cars.
To keep the calculations simple, if 75 million homeowners buy solar roofs at an average of $36,000 each, the gross sales would reach $2.7 trillion. Kaching! To get a quote for your new solar roof, please click here.
To get the most out of your solar roof, you really need to buy a couple of 13.5W Tesla Powerwall storage batteries, which would cost $25,000 installed. That way, the solar tiles will charge the batteries during the day, which will then power your house at night. You will become grid-independent forever, as I am.
Where do Powerwalls come from? Not the stork. They are recycled batteries from old Tesla cars.
That will protect you from soaring electric power costs driven by coming cascading bankruptcies of public utilities around the country, all caused by global warming. You also have your own power supply for the ten days a year the grid is down from wildfires on the west coast, or hurricanes on the east coast.
When the neighborhood lights go out, I charge my neighbors a bottle of wine for a cell phone charge. It's not a bad racket, but I'm getting more than I can drink.
Under current law, the federal government will pay for 26% of your cost with alternative energy tax credits. With a new environmentally-oriented president, my bet is that this goes up a lot in the next tax bill, out in a couple of months.
Naturally, you are going to want highspeed WIFI so all of the elements of your integrated solar solution can talk to each other and upgrade whenever they want. So, you're going to need a Tesla Starlink satellite connection. The system now in beta testing will eventually deliver a 500 megabyte a second WIFI connection anywhere in the world.
The global WIFI market is expected to grow to $7.2 trillion by 2022 (click here for the data). Give half of that to Tesla and you get another $3.6 trillion in sales. Oh, and if you want to sign up as a beta tester for Starlink, please click here.
Did I mention that Musk also owns a rocket company, Space X, which can launch satellites into space at one-tenth the cost of all competitors? Elon's goal is to cut costs by 100-fold.
Looking at Elon's big picture as an engineer and a scientist, I am amazed to find so many 10X and 100X improvements going on all at the same time!
Add all this together and you might get a market capitalization for Tesla of $10 trillion. Elon Musk would become worth $2.4 trillion. Then he really can afford that trip to Mars.
This prompts me to raise my target for Tesla shares to $10,000.
That's not a particularly bold prediction. It's only 12X the current share price, compared to the 300X gain seen since the IPO.
Hey, I got the last 300X right, what's another 12X?
Nobody ever accused me of thinking small.
And if Tesla really does become a $10 trillion company, you'd be right to raise antitrust concerns. But as anyone who has done the math on breaking up these big companies can tell you; such a move would double their value. Tesla at $20,000 a share, anyone?
And as incredible as it may seem, Elon Musk outlined all of his grand global vision to me personally in great detail when I first met him in 1999 pitching me for an investment in X.com, which later became PayPal (PYPL).
Then the bright-eyed, fresh-faced overconfident kid was only 27 and worth a mere $10 million. But he had a nice car.
A pittance really.
I passed, which is why I am still working today.
No kidding.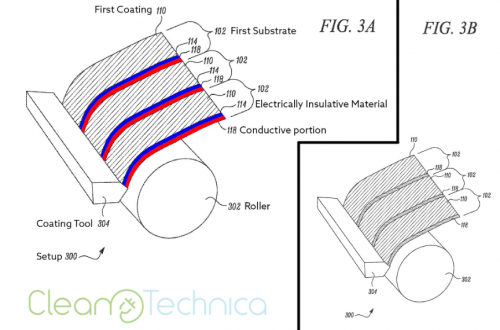 Tesla's Solid State Batter Design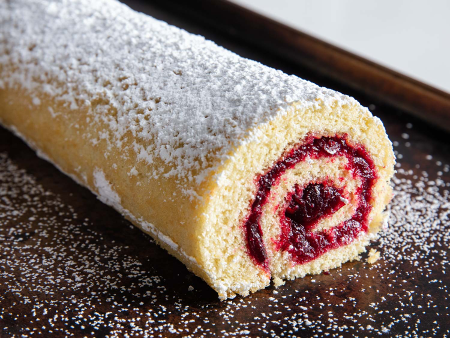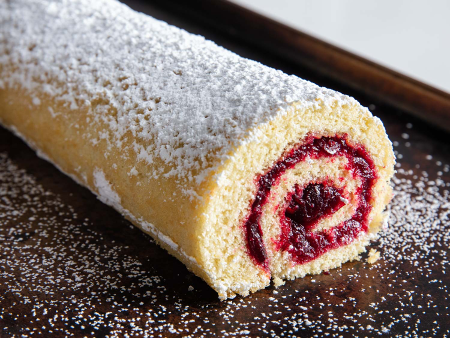 What its Modeled After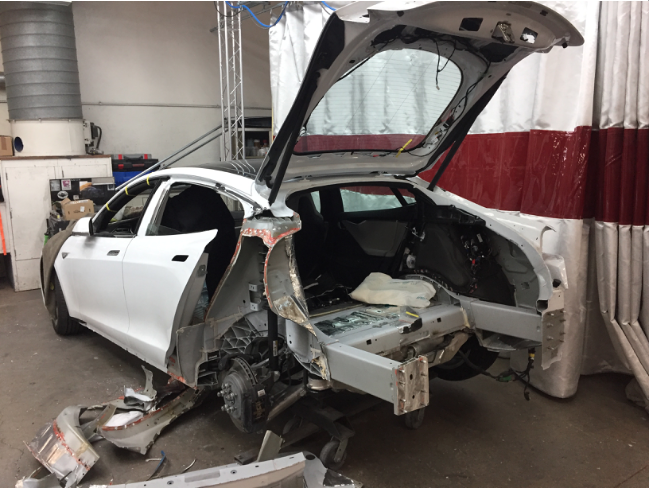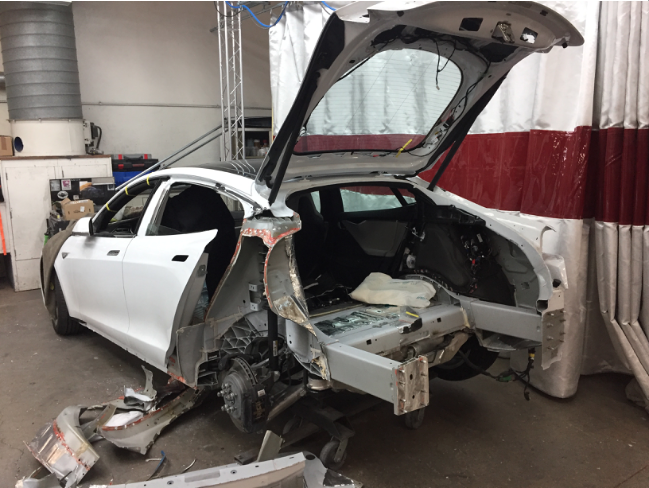 Chassis No. 125….R.I.P.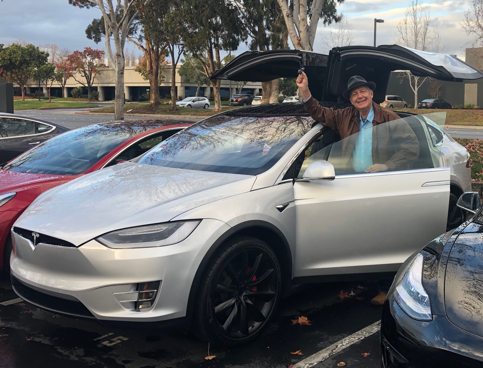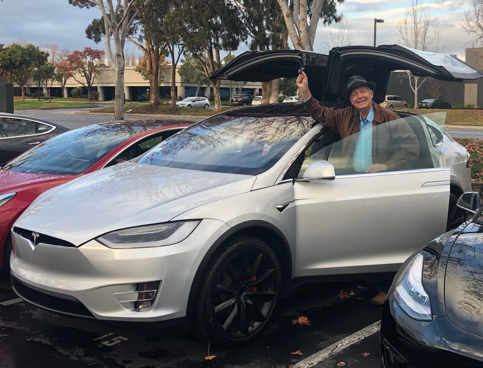 My Latest Set of Wheels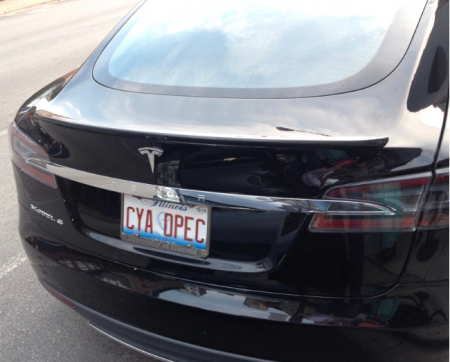 Like-Minded Found in Chicago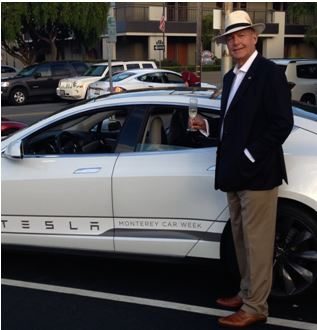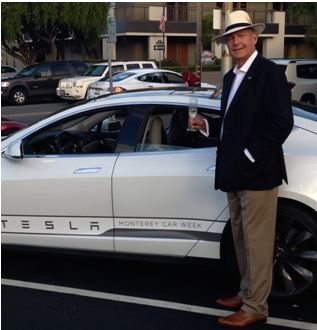 At the Pebble Beach Car Show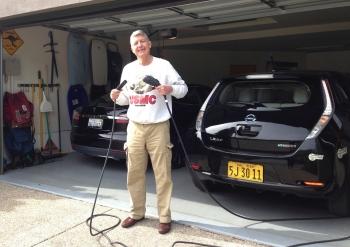 Going All-Electric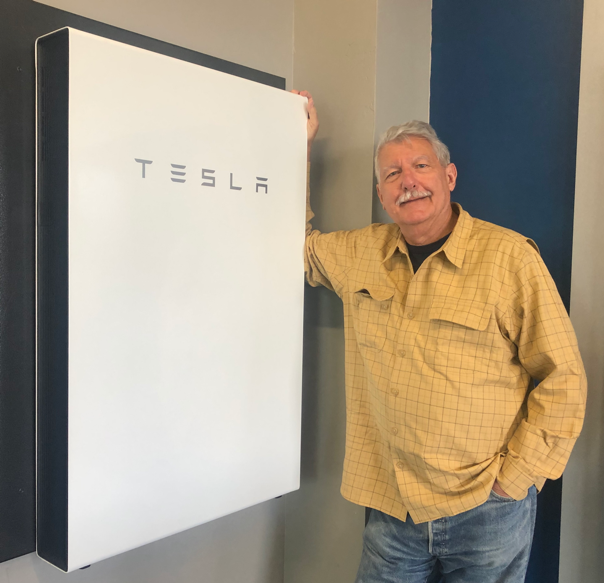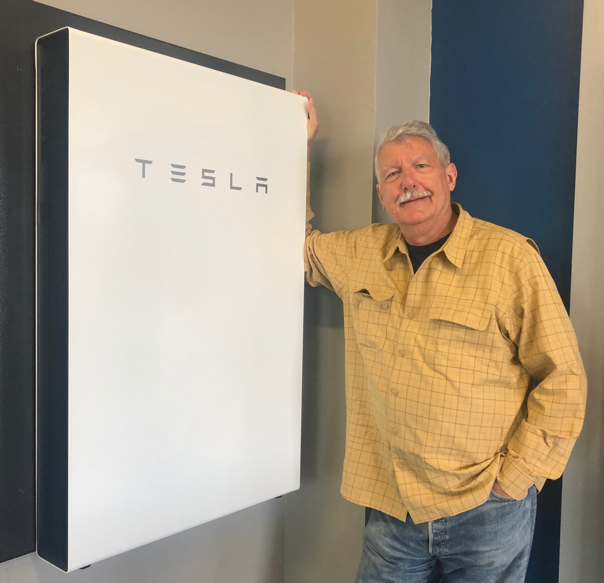 13.5 kWh Powerwall, Enough Juice to Run My House for a Day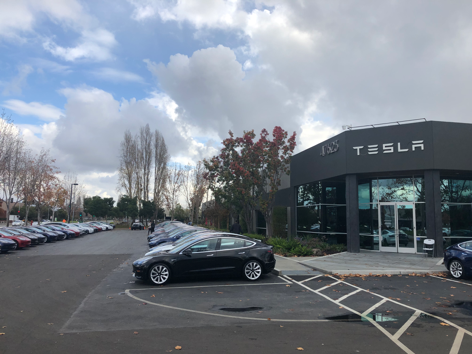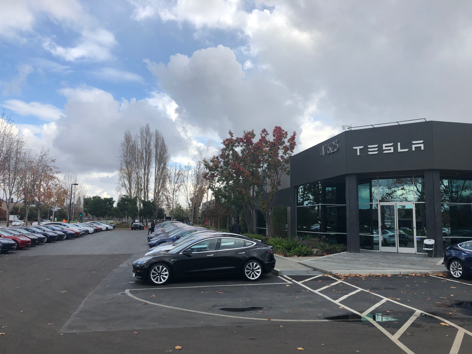 This Lot of 300 Cars in Fremont Gets Filled and Emptied Out Three Times a Day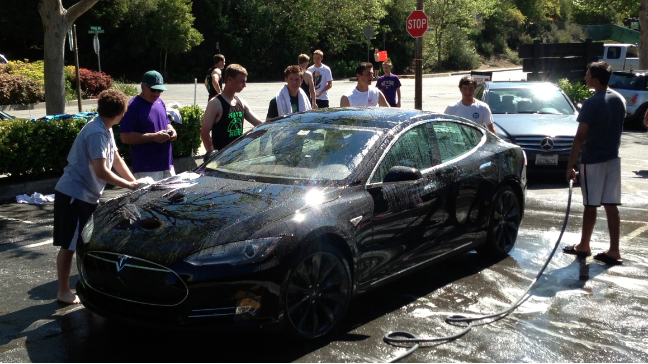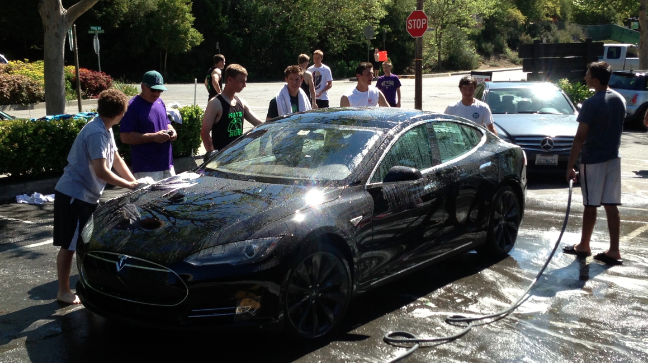 Back in 2010, The First Tesla They Had Ever Seen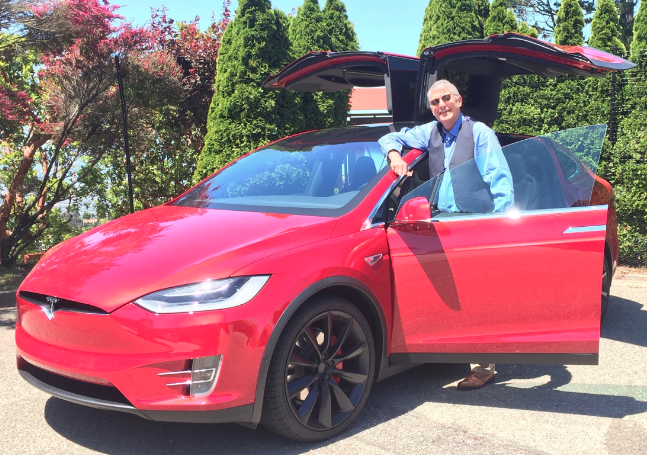 Buy the Stock and You Get the Car for Free
https://www.madhedgefundtrader.com/wp-content/uploads/2016/02/Alert-e1457452190575.jpg
135
150
Mad Hedge Fund Trader
https://madhedgefundtrader.com/wp-content/uploads/2019/05/cropped-mad-hedge-logo-transparent-192x192_f9578834168ba24df3eb53916a12c882.png
Mad Hedge Fund Trader
2021-02-18 13:03:08
2021-02-18 13:03:08
Trade Alert - (TSLA) February 18, 2021 - EXPIRATION AT MAX PROFIT