When John identifies a strategic exit point, he will send you an alert with specific trade information as to what security to sell, when to sell it, and at what price. Most often, it will be to TAKE PROFITS, but, on rare occasions, it will be to exercise a STOP LOSS at a predetermined price to adhere to strict risk management discipline.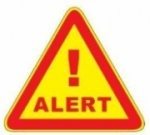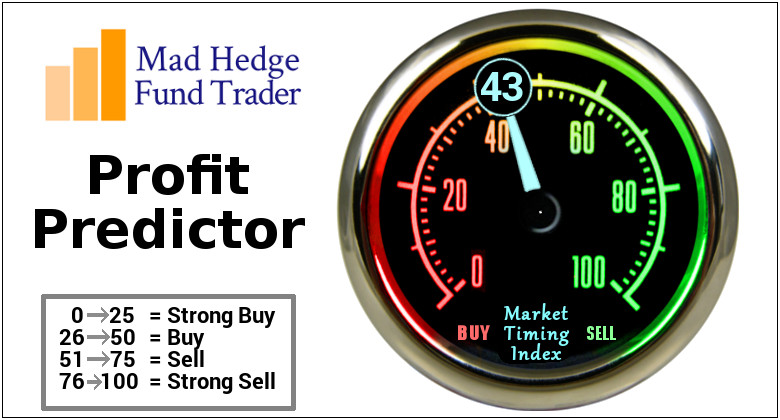 Trade Alert - (TSLA) – BUY

Buy the Tesla (TSLA) March 2021 $400-$450 in-the-money vertical Bull Call spread at $45.00 or best
Opening Trade
3-4-2020
expiration date: March 19, 2021
Portfolio weighting: 10%
Number of Contracts = 2 contracts

If you don't do options, buy the stock. My target for (TSLA) in ten years is $10,000, up 15.7 times from here.
The Volatility Index (VIX) is back up to a sky high $32, so it's party time again!
You can thank Jay Powell, who laid an egg today, stating that inflation may make a temporary return. He is only stating the obvious, as we already know that copper and lumber prices have doubled in the past year.
This is no "black swan" but the market thinks it is, at least for today.
I told you I'd be back in this name.
I am therefore buying the Tesla (TSLA) March 2021 $400-$450 in-the-money vertical Bull Call spread at $45.00 or best.
Don't pay more than $47.00 or you'll be chasing.
We've just seen a $300 pullback in Tesla shares, or 33%, which for the past 11 years has proved a great entry point for Tesla. Implied volatility on the options is still a staggering 72%, compared to 22.5% for the S&P 500, so we can still put on spectacularly in-the-money call spreads and still make a lot of money.
I hate adding my fifth trade in a month going long Tesla (TSLA). But Goldman long time value investor Ron Baron was on the tube this morning talking about Tesla, where he has already achieved a 16X gain. His ten year target is $3,000 and he has reached all-time same conclusions that I have.
He sees total production reaching 20 million units a year (I'm at 25 million). The software is worth more than the car and is worth a $8,000 a vehicle upgrade. All the other businesses you get for free, like solar, the power grid, and others we don't even know about yet.
After looking at all the stocks in the market, Tesla still has the highest volatility with the greatest liquidity and therefore offers the best possible short-dated call spread.

DO NOT USE MARKET ORDERS UNDER ANY CIRCUMSTANCES.
Simply enter your limit order, wait five minutes, and if you don't get done cancel your order and increase your bid by 20 cents with a second order.

This is a bet that Tesla (TSLA) will not trade below $450 by the March 19 option expiration day in 11 trading days.
Here are the specific trades you need to excute this position:
Buy 2 March 2021  (TSLA) $400 calls at………..….………$216.00
Sell short 2 March 2021 (TSLA) $450 calls at….………...$171.00

Net Cost:……………………..…….………..……….........….….....$45.00
Potential Profit: $50.00 - $45.00 = $5.00
(2 X 100 X $5.00) = $1,000 or 20.00% in 11 trading days.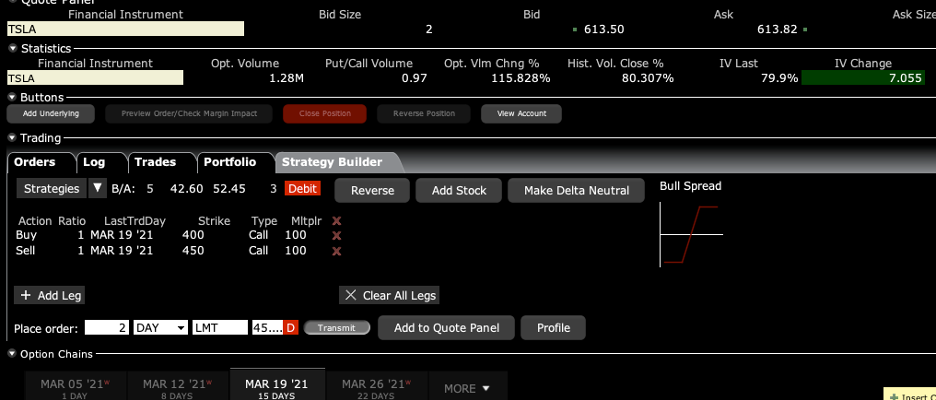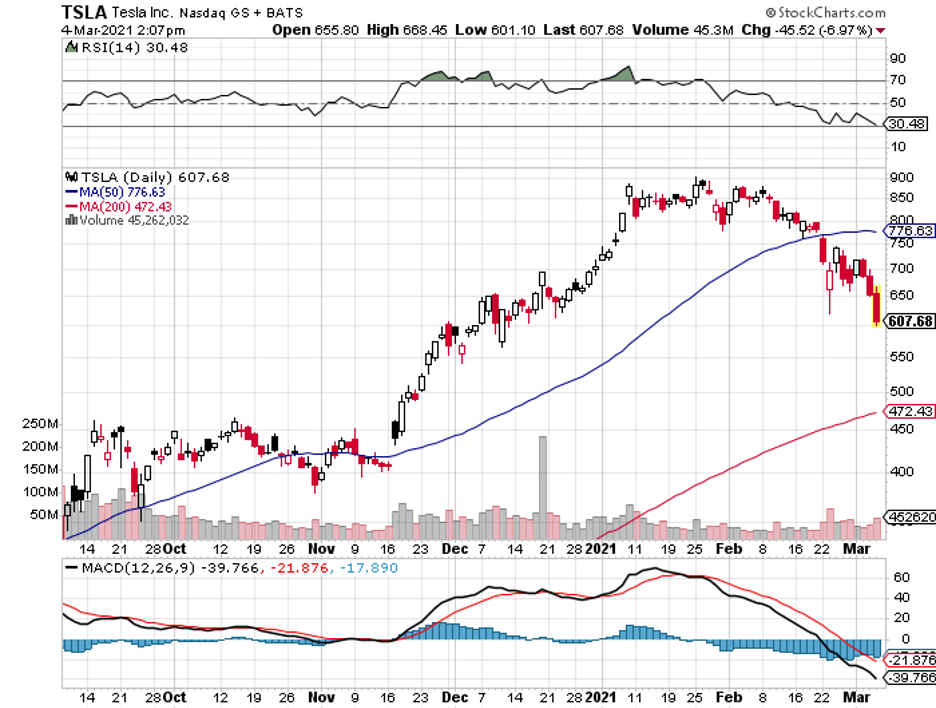 If you are uncertain on how to execute an options spread, please watch my training video by clicking here.
The best execution can be had by placing your bid for the entire spread in the middle market and waiting for the market to come to you. The difference between the bid and the offer on these deep in-the-money spread trades can be enormous.
Don't execute the legs individually or you will end up losing much of your profit. Spread pricing can be very volatile on expiration months farther out.
Keep in mind that these are ballpark prices at best. After the alerts go out, prices can be all over the map.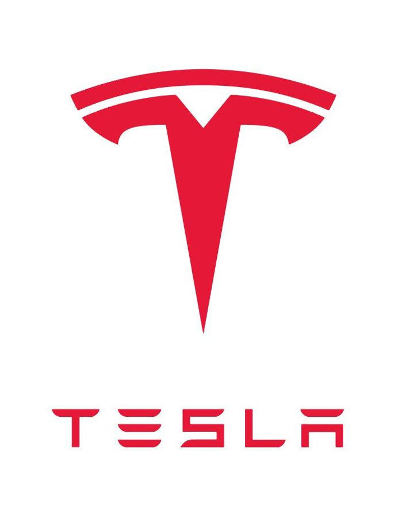 See below my most recent research report on Tesla.

Tesla Tales
When a guest asked me to name a clear ten-bagger stock for the coming decade at the Mad Hedge Lake Tahoe Conference, I didn't hesitate.
It was Tesla (TSLA).
At long last, investors are perking up and taking notice of the Fremont, California-based electric car manufacturer whose shares have been trapped in a highly volatile three-year trading range.
Tesla was the top-performing stock in the market over the last five months, soaring some 96% from $178 to $356.
Of course, ramping up production to over 450,000 units last year has given Tesla new respectability. Elon Musk pulled this off by building a huge tent in the Tesla Fremont parking lot and constructing a third assembly line, all in three short weeks.
He also used workers to replace the German Kuka and Japanese Fanuc robots which had a bad habit of breaking down during peak production. Output instantly leaped by 50%. It was one of the most aggressive and brilliant moves in business history.
Total production of Tesla's since the 2010 inception of Model S-1 manufacturing reached 1 million during January 2020.
They are also encouraged by the appointment of Larry Ellison to the board of directors, a new supervising adult, and Musk friend. The short answer is that they will go up a lot, certainly after they broke through the old $394 high.
The sky is now the limit. Immediate forecasts have been universally raised to $1,200. After that, you can target $2,500 and then $5,000.
I was one of the first buyers of Tesla shares at $16 ½ in the aftermath of its IPO debacle during the Great Recession. I bought one of the first Tesla Model S-1's, chassis no. 125, in 2010.
I've toured the Fremont factory countless times and have even taken a couple apart after I totaled them. I haven Boy Scout troops and middle school science classes there. Suffice it to say that I know which end of a Tesla to hold upwards.
So it's time for all of us to become more familiar with this vehicle that is 10 years from the future. I have been driving the latest Model X with every possible upgrade for the past year, which included the hardware for the point-to-point autopilot that will be activated in two years.
What I learned was amazing.
While the media focus is overwhelmingly on the 1,100-pound liquid-cooled lithium-ion battery, it is in fact one of the least important aspects of Elon Musk's vision.
The car has 80% fewer parts than any other modern vehicle. That enables Tesla to cut production costs to the extent that it can afford to install a $10,000 battery in every Model 100D model shipped.
 
And here's the interesting part. Since I started driving electric cars 11 years ago with the Nissan Leaf, the battery cost has cratered from $1,000 to $120 per kilowatt-hour. With the completion of the second Gigafactory in Sparks, NV, that cost will drop well below $100/kWh. That's what will make Tesla's low-end Tesla 3 to become profitable….and go global.
I am constantly learning new things about these elegant, well thought out machines. When I picked up my last one, the configuration was all wrong. No problem. After 30 minutes in the shop, it came back to the specifications I ordered.
It was then I realized that all the options and upgrades are modular and can be snapped, fitted, or screwed on in minutes. That greatly simplified production, distribution, and versatility.
The downside is that Tesla is expanding so fast that the man who sold it to me knew virtually nothing about the car, being a former Mercedes salesman, and REGISTERED THE CAR IN THE WRONG STATE. But then it's tough to find any good people today in this full-employment economy.
Ever the scientist, I designed a series of grueling experiments to put my "X" through during my Christmas vacation at Lake Tahoe.
I was able to make the 200 miles from the San Francisco Bay Area to Lake Tahoe on a single charge, a vertical climb of 7,200 feet. Better to stop at the Safeway in Truckee, CA which offers 16 superchargers, do your grocery shopping, and get a top-up.
Having flown small aircraft across the Atlantic, I am somewhat sensitive to range considerations. I once flew a Cessna 340 from Newfoundland to Iceland. Over Greenland, the wind shifted from a 50 miles tailwind to a 50 miles headwind, but we didn't know it because GPS was not yet available to civilians. I ended up landing in Reykjavik with 15 minutes of fuel. An Icelandic Air Force helicopter escorted me the last 20 miles as a precaution.
And by the way, it is impossible to put on an orange survival floatation suite while you're flying a plane. But I diverge.
I drove from the Tesla Supercharger station at the Atlantis Hotel & Casino in Reno, NV to my home in Incline Village, a distance of 30 miles. That meant crossing the Mount Rose Pass, a climb of 5,000 feet at zero degrees Fahrenheit. The "X" burned through 80 miles of range. The black ice was a killer, and I passed three accidents.
However, when I made the return trip the vehicle used only 20 miles of range. That's because each of the four wheels is a dynamo that recharges the battery on any decline. The car is in effect gravity-powered.
There has also been a lot of media fascination with the autopilot. Because of the three fatal crashes, its use has been cut back by Tesla to one minute at a time. You have to grip the wheel to reactivate it to prove you haven't fallen asleep. After a while, your fingers get sore. Still, it's useful to make phone calls or search Slacker for new music while you're driving. And the car certainly drives better than I can late at night after a bottle of fine cabernet.
Still, Bay area police are arresting Tesla drivers found dozing at the wheel driving 70 mph. Maybe it's those punishing Silicon Valley hours that's doing it.
Far more useful is the radar-controlled cruise control. The car will automatically slow down when it catches up with the car in front. The problem is that at my advanced age I can't remember if I'm on autopilot or cruise control. I only find out when the car starts to drift over into the next lane.
A foot of fresh powder at Tahoe allowed me to test out the four-wheel drive traction. It did fine driving up steep Sierra mountains. The all-season Pirelli Scorpion tires lived up to their billing, neatly handling an inch of clear ice on a 15-degree slope.
I learned a lot about electric cars in general hanging out at the ChargePoint station at the Diamond Peak Ski Resort where they offer free charging. Virtually all other competing cars have only an 80 miles range for the same price despite what their advertising says. A lot of businesses are now offering this service to lure high-end clientele, but you need a ChargePoint membership card to access the charging system.
Tahoe was a great place to test out the cold weather capability of the X where temperatures frequently can drop below zero degrees Fahrenheit at night. If you start the car cold in the morning, you'll lose 50% of your range right off the bat.
However, if you pre-heat your car 20 minutes ahead of time by activating a handy iPhone app the loss only drops to 20% of the 295 miles range. It's best to trickle charge the car all night at 20 watts/hour.
Playing with the 12-sensor radar is fun, whizzing past cars and trucks on the display as you pass them.  It recognized my tail hitch mounted ski rack as a tailgating motorcycle. Apparently, algorithms don't know everything….yet.
And here's Tesla's dirty little secret. All of the Model X's and S's have the same identical battery back. The ranges for the cheaper 60 and 70 kWh models are only software limited. That's how Tesla instantly extended the range of every vehicle in Florida by 50 miles with a single command from headquarters with the onset of Hurricane Michael.
We'll all be learning a lot more about Tesla soon. The $37,000 stripped-down Tesla 3's are now for sale at the same price but three times the range and vastly more manufacturing experience than other electric vehicles. Sometimes they offer free charging for life.
That's when Tesla's will truly take over the roads.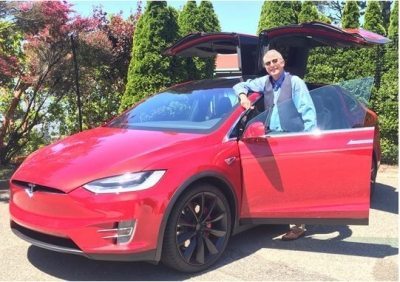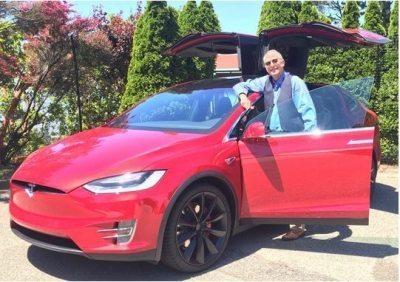 Buy the Stock and You Get the Car for Free
https://www.madhedgefundtrader.com/wp-content/uploads/2016/02/Alert-e1457452190575.jpg
135
150
Mad Hedge Fund Trader
https://madhedgefundtrader.com/wp-content/uploads/2019/05/cropped-mad-hedge-logo-transparent-192x192_f9578834168ba24df3eb53916a12c882.png
Mad Hedge Fund Trader
2021-03-04 15:43:43
2021-03-04 15:43:43
Trade Alert - (TSLA) March 4, 2021 - BUY