Featured Trades: (WHAT ARE TECHNOLOGY STOCKS TRYING TO TELL US?),
(XLK), (AAPL)
4) What Are Technology Stocks Trying to Tell Us? If you are a perma bull or a believer in the return of the 'old normal', please email me the hidden meaning of the two charts below. Technology stocks have been the preeminent sector leader since the bull market began two years ago, running with the bit between its teeth on every substantial rally. Many of the top stocks have quadrupled or more.
Since the main market peaked on February 20, the Technology Select Sector SPDR ETF (XLK) has clearly been rolling over, while the lead stock Apple (AAPL) has entered a downtrend. If Steve Jobs' vaunted wonder machine breaks $320, a mere $10 lower than here, the high will almost certainly be in for the year, and it will all be over but the crying.
This abysmal two month share price performance has been happening in the face of absolutely stellar earnings reported by the industry, and Apple's case in particular. After all, these are among the few American companies that still make stuff people want to buy. Note to beginners and newbies: when your best players are striking out, it's time to take your ball and bat and go play another game.
–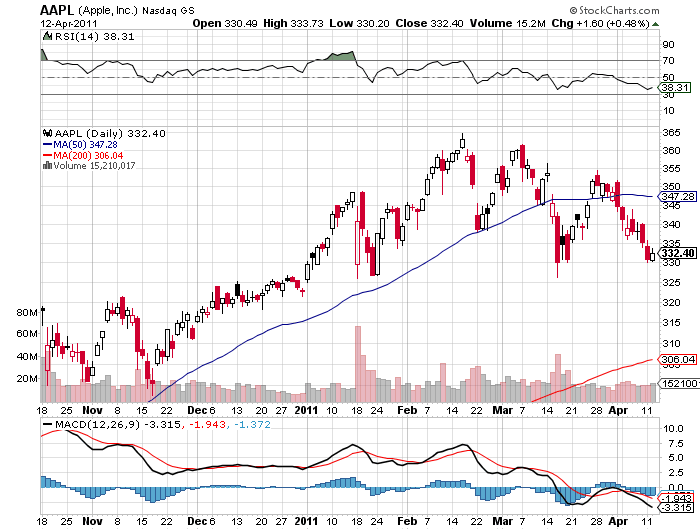 –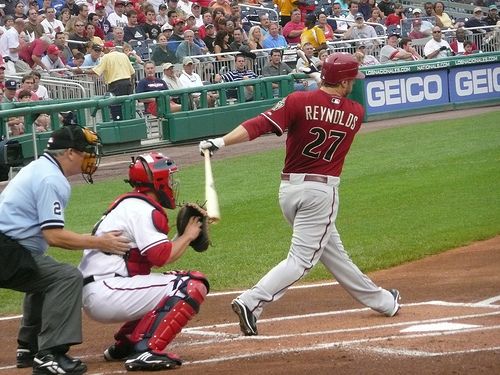 Why Are Technology Stocks Striking Out?