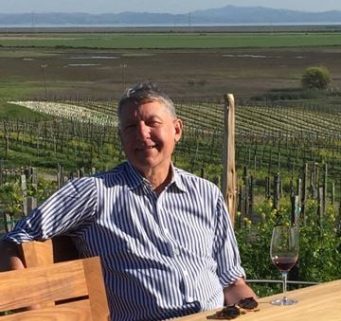 I am sitting here typing away at the picnic table atop Grizzly Peak in Berkeley, California.
The sun is setting into an ochre Pacific in the West. A massive blanket of fog is silently rolling in from the sea, covering the compact city of San Francisco.
Only the twin towers of the Golden Gate Bridge, the pyramidal Transamerica Building, and Sutro Tower are poking out through the top of the mist.
Life is good.
It has been pretty prosperous time for followers of the Mad Hedge Fund Trader?s trade alert service as well.
I started out 2015 with the goal of earning 25% for my readers during the first half, and another 25% in the second half.
I just ran the numbers, and we are up a welcome 26% so far this year, posting a 3% gain in June alone. Every month this year has been in the green. In fact, the performance has gone up almost every day since January 6.
Under promise and over deliver; it has always been a winning business strategy.
Since inception four and a half years ago, the total return has been a meteoric 179%, a new all time high.
This is against a backdrop of major market indexes that are nearly unchanged so far this year, despite all the volatility.
The key to winning this year has been to put the pedal to the mettle during those brief, but hair raising selloffs, and then take quick profits. They don?t call me ?Mad? for nothing.
When the market is dead, you sit on your hands.
After all, you are trying to pay for your own yacht, not your broker?s.
This approach had me 100% invested in April, but only 30% in the game right now. Two of my remaining positions, long and short positions in the S&P 500 options (SPY), expire on Friday, June 19.
The only holding I will maintain after that will be my short in the Japanese yen (FXY), one of the surest bets out there. And that position only extends out to the July 17 expiration.
When the market pays you to stay away, you stay away.
I managed to nail the collapse in the euro (FXE), (EUO) big time, taking advantage of central bank monetary policies that are heading completely in opposite directions in the US and Europe.
I then executed a tactical long, caught the dead cat bounce, and then went short again. The morons in Brussels and Athens promise to deliver us a steady diet of volatility for the rest of the year. Think of it as the gift that keeps on giving.
Those who have made the effort to wake up early every morning and read my witty and incisive prose have an impressive row of notches on their bedpost to show for their effort.
The list includes Apple (AAPL), Goldman Sachs (GS), Freeport McMoRan (FCX), Palo Alto Networks (PANW), Solar City (SCTY), and Gilead Science (GILD).
My groundbreaking trade mentoring service was first launched in 2010. Thousands of followers now earn a full time living solely from my Trade Alerts, a development of which I am immensely proud.
Some 50% of my clients are over 50 and managing their own retirement funds fleeing the shoddy but expensive services provided by Wall Street. The balance are institutional investors, hedge funds, and professional financial advisors.
The Mad Hedge Fund Trader seeks to level the playing field for the average Joe. Looking at the testimonials that come in every day, I?d say we?ve accomplished that goal.
It has all been a vindication of the trading and investment strategy that I have been preaching to followers for the past eight years.
Quite a few followers were able to move fast enough to cash in on my trading recommendations. To read the plaudits yourself, please go to my testimonials page by clicking here.
Watch this space, because the crack team at Mad Hedge Fund Trader has more new products and services cooking in the oven. You?ll hear about them as soon as they are out of beta testing.
Our business is booming, so I am plowing profits back in to enhance our added value for you.
The coming year promises to deliver a harvest of new trading opportunities. The big driver will be a global synchronized recovery that promises to drive markets into the stratosphere by the end of 2015.
Global Trading Dispatch, my highly innovative and successful trade-mentoring program, earned a net return for readers of 40.17% in 2011, 14.87% in 2012, 67.45% in 2013, and 30.3% in 2014.
Our flagship product,?Mad Hedge Fund Trader PRO, costs $4,500 a year. It includes?Global Trading Dispatch?(my trade alert service and daily newsletter).
You get a real-time trading portfolio, an enormous research database, and live biweekly strategy webinars. You also get Bill Davis?s Mad Day Trader service, which provides great intra day market color.
To subscribe, please go to my website, ?www.madhedgefundtrader.com, click on the ?Memberships? located on the second row of tabs.
And now for the second half. I can?t wait!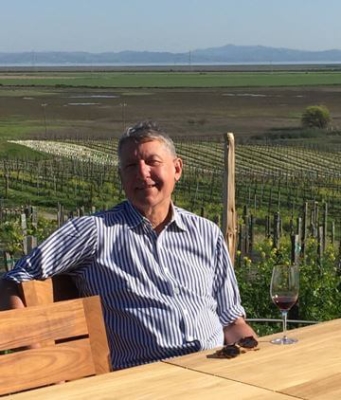 https://www.madhedgefundtrader.com/wp-content/uploads/2015/03/John-Thomas1-e1425999268867.jpg
400
341
Mad Hedge Fund Trader
https://madhedgefundtrader.com/wp-content/uploads/2019/05/cropped-mad-hedge-logo-transparent-192x192_f9578834168ba24df3eb53916a12c882.png
Mad Hedge Fund Trader
2015-06-16 01:05:02
2015-06-16 01:05:02
Mad Hedge Fund Trader Hits 26% Gain in 2015