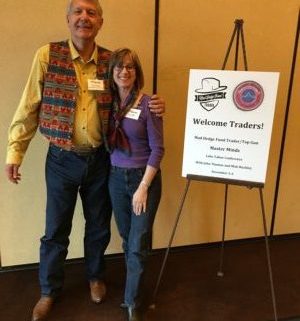 Below please find a transcription of the viewer questions that popped up in my chat box during the November 8 Global Strategy Webinar, along with my answers.
If you find this useful please email Nancy in Customer Support at support@madhedgefundtrader.com and we will make it a regular feature of the service. Just put "Webinar Questions" in the subject line.
John Thomas
CEO & Publisher
The Diary of a Mad Hedge Fund Trader
1) What do you see for the banks?
Jim
They are totally slaved to the interest rate outlook, and I expect interest rates to bottom right around here. If you get another spike up in interest rates, the banks will take off like a rocket and go up for 3 more years. I still see a double in the banks.
2) Would you touch Wells Fargo?
Bill
I like Wells Fargo the most because you have a huge number of scandals built into the price now, and they really have run out of scandals. All you need is all quiet on the Western Front for a little bit and the stock will catch up with the rest of the banking sector.
3) Is biotech a long term buy?
Steve
Absolutely! If you only have to pick 2 sectors and forget everything else that's going to be technology and biotech.
4) Will tech perform well next year?
Doug
Answer, yes but only expect to get 1/3 to 1/2 the gains that we saw this year. Stock prices have run way ahead of earnings and we need earnings to catch up with share prices, so that is why I am saying rotate out of tech, but only for the short term. Long term, tech will be the top performing sector for the next 20 years.
5) What is going on with Tesla?
Matthew
This is a very difficult stock to trade. My inclination is wait for it to test $280 and then buy it with both hands. They are now at their maximum spend to create a 500,000 a year rate assembly line. So big cash drawdowns this quarter, probably again next quarter, are to be expected. After that we probably get to see the actual numbers that the investment in production will create.
6) Is it life or death on taxes for the Republicans?
Bart
Yes Bart, I would agree on that. If they can't get a tax package through next year we are looking at an all Democratic congress in November 2018, and we are already seeing a preview on that with the Democratic win in the Virginia and New Jersey governor's races yesterday.
7) Could change in the Fed chair also change the QE status, i.e. no bond sales?
George
The answer is yes. It could change if they postpone QE, bonds will rocket, yields would collapse and the stock market would continue rising for another year. That has always been a risk with a new Fed governor if he superheats the economy to try and get the 4% growth rate that the President promised in the campaign. So you cannot rule that out. It's unlikely, because stimulus is not needed now with stocks delivering their best year in decades. Corporate profits at all-time highs, unemployment at 20 year lows signal no need for further Fed stimulus. But you never know with this President.
8) John, would you buy TBT at these levels?
Joseph
It's a screaming buy. In fact, as soon as I finish with this webinar, I'm going to buy more (TBT).
9) Will the strong dollar hurt emerging markets as they try to pay off debt in US dollars?
Jim
Yes, it will. In fact, it could trigger a few trillion dollar's worth of defaults, which we have seen in past cycles because emerging market companies have almost all their debt in US dollars. This means the value of their debt increases just through currency appreciation.
10) What do you think Applied Materials?
Matt
I'd be a buyer on the dips. I think the artificial intelligence boom goes for several more years. Certainly, until the end of this bull market which is 18 more months.
11) Is it time to take profits on home builders?
Doug
I'd say no. Here's your big trade on home builders. If they cut out the loss of deductibility of local taxes and mortgage interest then the housing sector takes off like a rocket. That's going to be a big 2018 trade, so that is why you want to watch this sector. If you already have the home builders, I would probably hang on to them depending on what your risk tolerance is.
12) What do you think of GE?
Andrew
No way to tell if this is bottoming, but it could be a big 2018 trade. Classic Dog of the Dow situation.
13) Am I late to buy energy now?
Renee
I do think it is late on energy. They were getting thrown out with the bath water for most of this year. It just had a monster run. I would rather go out and short treasury bonds, short the Euro, short the Japanese yen, and buy gold on bigger dips. At this point, buying an energy name is at the bottom of the list.
14) Any thought on buying VIX calls as insurance?
Michael
You can do that Michael, but it is very expensive. We did this in October and it ended up eating up 3/4 of my performance for the month with only a 5% weighting. We bought (VIX) calls with the (VXX) at $40 and it went to $34. Ouch! The value of our call options dropped by half. Remember, in the (VXX) you have giant contango that guarantee about a 40% a year loss in any long position, so you are trying to trade against that. It really is a classic catching a falling knife situation.
15) Should i buy tech laggards?
Thomas
If you're going to be in tech then you might as well go with the Gucci stocks, and those are the FANG's. That's what people want to buy. Those are still cheap relative to the rest of the market, rather than chasing these marginal names like (SNAP) that have had monster sell offs.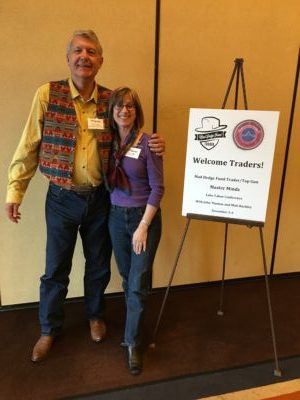 https://www.madhedgefundtrader.com/wp-content/uploads/2017/11/tahoe-john-e1510179331854.jpg
400
300
Arthur Henry
https://madhedgefundtrader.com/wp-content/uploads/2019/05/cropped-mad-hedge-logo-transparent-192x192_f9578834168ba24df3eb53916a12c882.png
Arthur Henry
2017-11-09 01:08:55
2017-11-09 01:08:55
November 8, 2017 Global Strategy Webinar Viewer Q&A