With the 20th anniversary of 9/11 just passed, I want to forward the message circulating among past-and-present Morgan Stanley staffers, myself included:
As a firm headquartered in New York City, this is always a sobering time for us. For us, we remember those who died and the heroism of many that saved thousands of lives.
At Morgan Stanley, Richard "Rick" Rescorla was our hero.
Rick was retired United States Army veteran of British birth and served in Vietnam. He was the World Trade Center Security Chief for Morgan Stanley and in 1992 he warned the Port Authority about the possibility of a truck bomb attack on the pillars in the basement parking garage but was ignored.
When terrorists used this method in the 1993 attack, Rick was instrumental in evacuating the building and was the last man out.
Rescorla was supposed to be on vacation on September 11, 2001. However, he covered the shift of a coworker so they could go on vacation.
At 8:46 am, AA Flight 11 struck WTC1. The Port Authority directed everyone to stay put. Rick ignored them and began his evacuation plan, extracting 2,700 employees from World Trade Center 2 and 1,000 employees in World Trade Center 5.
WTC2 was hit at 9:03 am. Rescorla reminded everyone to "…be proud to be an American…everyone will be talking to you tomorrow", and sang God Bless America and other patriotic songs over his bullhorn to help evacuees stay calm as they left the building.
The heroism of Rick Rescorla resulted in thousands of people arriving safely at home that day.
Thirteen Morgan Stanley employees didn't make it out and Rick was one of them. After he had successfully evacuated the vast majority of Morgan Stanley employees out of the burning tower, he returned to the building to rescue others still inside.
When one of his colleagues told him he too had to evacuate, Rescorla replied, "As soon as I make sure everyone else is out". He was last seen on the 10th floor, moving upward, shortly before WTC2's collapse.
This 9/11, please join me in remembering those that died and all the families affected by this remorseless attack as well as expressing gratitude for all those who survived and for the heroes…one being Rick Rescorla.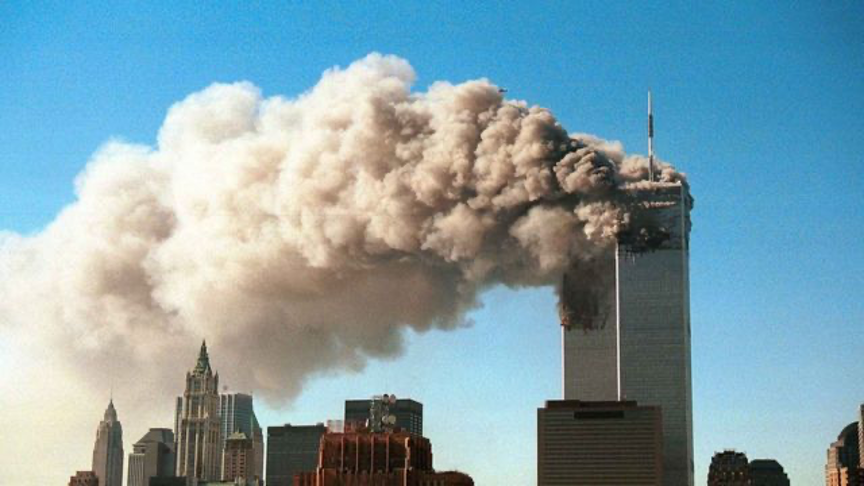 https://www.madhedgefundtrader.com/wp-content/uploads/2012/09/wtc.jpg
300
400
DougD
https://madhedgefundtrader.com/wp-content/uploads/2019/05/cropped-mad-hedge-logo-transparent-192x192_f9578834168ba24df3eb53916a12c882.png
DougD
2021-09-14 10:02:13
2021-09-14 11:38:34
Remembering 9/11