The future of Apple (AAPL) has arrived.
Apple has endured a tumultuous last six months, but the company and the stock have turned the page on the back of the anticipation of the new Apple streaming service that Apple plans to introduce next week at an Apple event.
The company also recently announced a partnership with Goldman Sachs (GS) to launch an Apple-branded credit card.
In the deal, Goldman Sachs will pay Apple for each consumer credit card that is issued.
These new initiatives indicate that Apple is doing its utmost to wean itself from hardware sales.
Effectively, Apple's over-reliance on hardware sales was the reason for its catastrophic winter of 2018 when Apple shares fell off a cliff trending lower by almost 35%.
This new Apple is finally here to save the day and will demonstrate the high-quality of engineering the company possesses to roll out such a momentous service.
Frankly speaking, Apple needs this badly.
They were awkwardly wrong-footed when Chinese consumers in unison stopped buying iPhones destroying sales targets that heaped bad news onto a bad situation.
I never thought that Apple could pivot this quickly.
Apple's move into online streaming has huge ramifications to competing companies such as Roku (ROKU).
In 2018, I was an unmitigated bull on this streaming platform that aggregates online streaming channels such a Sling TV, Hulu, Netflix and charges digital advertisers to promote their products on the platform through digital ads.
I believe this trade is no more and Roku will be negatively impacted by Apple's ambitious move into online streaming.
What we do know about the service is that channels such as Starz and HBO will be subscription-based channels that device owners will need to pay a monthly fee and Apple will collect an affiliate commission on these sales.
Apple needs to supplement its original content strategy with periphery deals because Apple just doesn't have the volume to offer consumers a comprehensive streaming product like Netflix.
Only $1 billion on original content has been spent, and this content will be free for device owners who have Apple IDs.
Apple's original content budget is 1/9 of Netflix annual original content budget.
My guess is that Apple wants to take stock of the streaming product on a smaller scale, run the data analytics and make some tough strategic decisions before launching this service in a full-blown way.
It's easier to clean up a $1 billion mess than a $9 billion mess, but knowing Apple and its hallmarks of precise execution, I'd be shocked if they make a boondoggle out of this.
Transforming the company from a hardware to a software company will be the long-lasting legacy of Tim Cook.
The first stage of implementation will see Apple seeking for a mainstay show that can ingrain the service into the public's consciousness.
Netflix was a great example, showing that hit shows such as House of Cards can make or break an ecosystem and keep it extremely sticky ensuring viewers will stay inside a walled pay garden.
Apple hopes to convince traditional media giants such as the Wall Street Journal to place content on Apple's platform, but there has already been blowback from companies like the New York Times who referenced Netflix's demolition of traditional video content as a crucial reason to avoid placing original content on big tech platforms.
Netflix understands how they blew up other media companies and don't expect them to be on Apple's streaming service.
They wouldn't be caught dead on it.
Tim Cook will have to run this race without the wind of Netflix's sails at their back.
Netflix has great content, and that content will never leave the Netflix platform come hell or high water.
Apple is just starting with a $1 billion content budget, but I believe that will mushroom between $4 to $5 billion next year, and double again in 2021 to take advantage of the positive network effect.
Apple has every incentive to manufacture original content if third-party original content is not willing to place content on Apple's platform due to fear of cannibalization or loss of control.
Ultimately, Apple is up against Netflix in the long run and Apple has a serious shot at competing because of the embedment of 1 billion users already inside of Apple's iOS ecosystem that can easily be converted into Apple streaming service customers.
If you haven't noticed lately, Silicon Valley's big tech companies are all migrating into service-related SaaS products with Alphabet (GOOGL) announcing a new gaming product that will bypass traditional consoles and operate through the Google Chrome browser.
Even Walmart (WMT) announced its own solution to gaming with a new cloud-based gaming service.
I envision Apple traversing into the gaming environment too and using this new streaming service as a fulcrum to launch this gaming product on Apple TV in the future.
The big just keep getting bigger and are nimble enough to go where internet users spend their time and money whether it's sports, gaming, or shopping.
Apple is no longer the iPhone company.
I have said numerous times that Apple's pivot to software was about a year too late. 
The announcement next week would have been more conducive to supporting Apple's stock price if it was announced the same time last year, but better late than never.
Moving forward, Apple shares should be a great buy and hold investment vehicle.
Expect many more cloud-based services under the umbrella of the Apple brand.
This is just the beginning.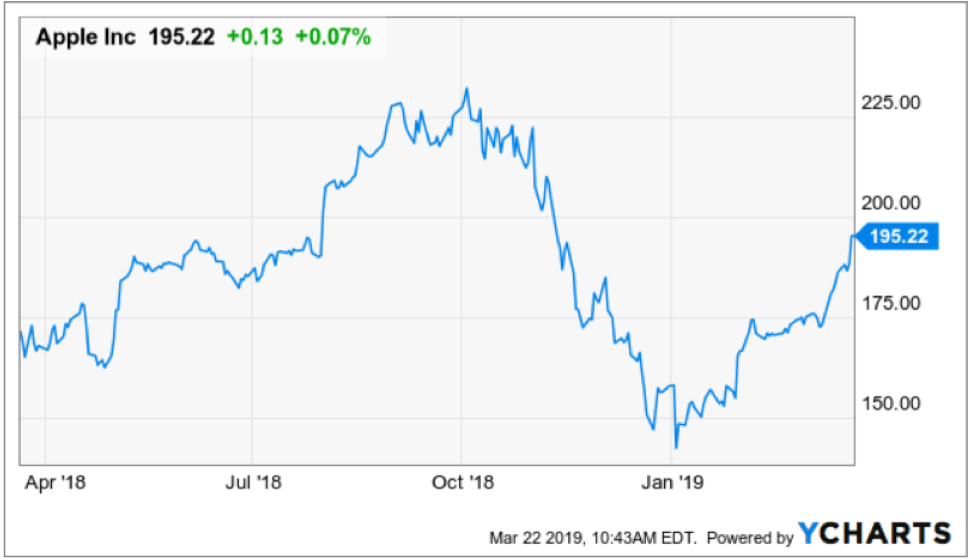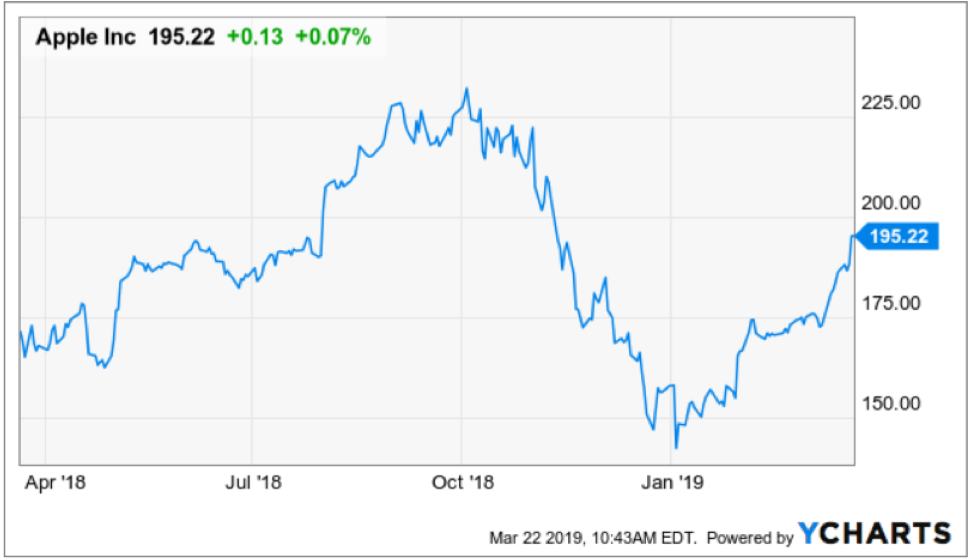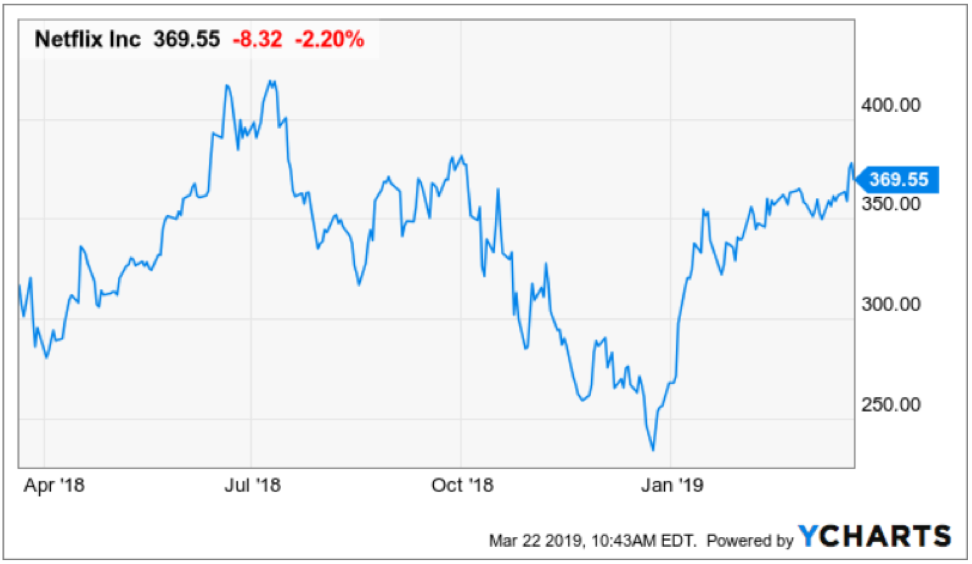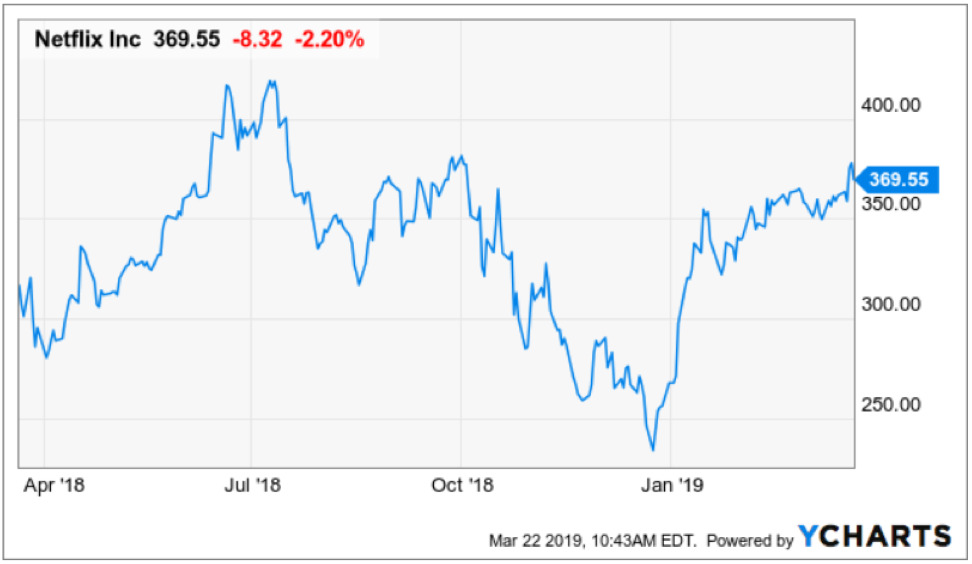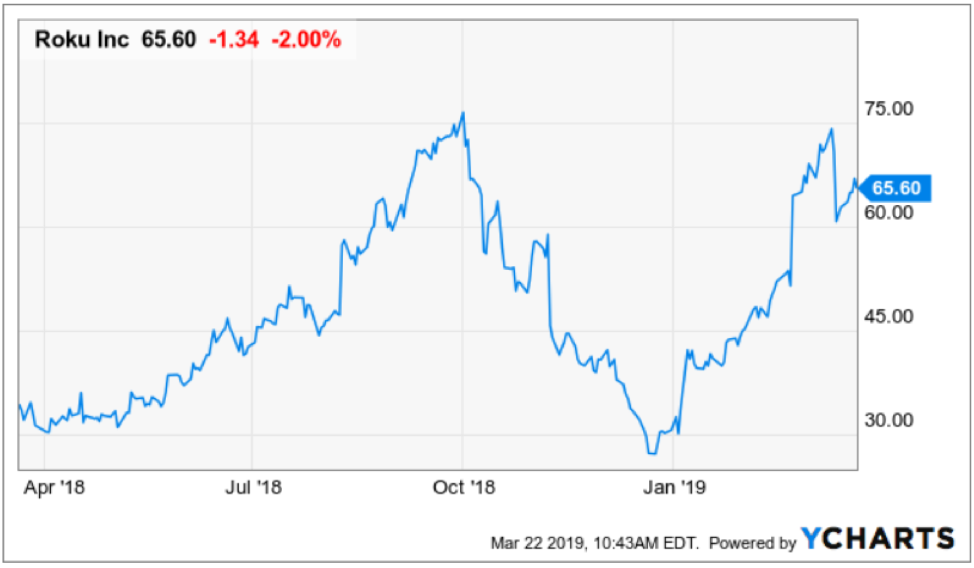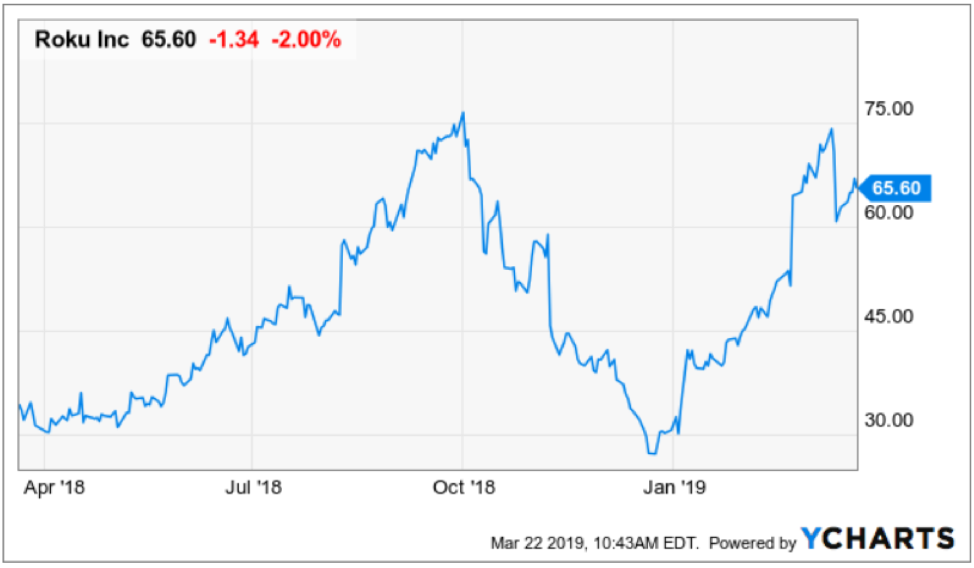 https://www.madhedgefundtrader.com/wp-content/uploads/2019/03/netflix-mar25.png
564
972
Mad Hedge Fund Trader
https://madhedgefundtrader.com/wp-content/uploads/2019/05/cropped-mad-hedge-logo-transparent-192x192_f9578834168ba24df3eb53916a12c882.png
Mad Hedge Fund Trader
2019-03-25 02:06:31
2019-07-10 21:39:03
Apple's Big Push Into Services