Featured Trades: (FROM BAD TO WORSE FOR RESIDENTIAL HOUSING)
2) Residential Housing Goes From Bad to Worse. That home you are sitting in while reading this letter just got cheaper. The February Case-Shiller home price index came out yesterday, showing us that the double dip in residential real estate is well under way.
Overall, the widely followed indicator showed a 1.1% month on month decline, a 3.3% drop against year ago levels, and an outright plunge from the 2006 peak of 32.6%. Some 20 out of 21 markets declined, with Minneapolis leading the charge to the downside. Perhaps this was a sick joke, but only Detroit showed a price gain last month.
The truly frightening thing about this chart is that while the greatest monetary stimulus programs in world history were underway, house prices remained comatose. Unprecedented amounts of money have poured into stocks, bonds, commodities, foreign currencies, and precious metals. While this love fest was going on, that great sucking sound you heard was money fleeing housing. If this is the best that house prices can do, what happens when the fundamentals deteriorate? These are the challenges real estate is facing going forward:
*The end of QE2
*Rising interest rates
*The end of the home mortgage deduction
*The end of subsidized government financing through Fannie Mae and Freddie Mac
*An inventory of 5 million unsold homes
*Vastly more restructure bank lending policies
*No more 'liar loans'
*A hurricane force demographic headwind. When 80 million baby boomers try to sell their homes to 65 million gen Xer's there will be more sellers than buyers for 20 years.
Bottom line: rent, don't buy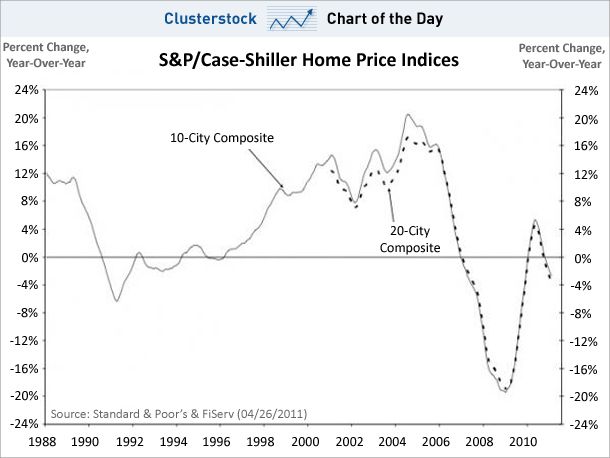 –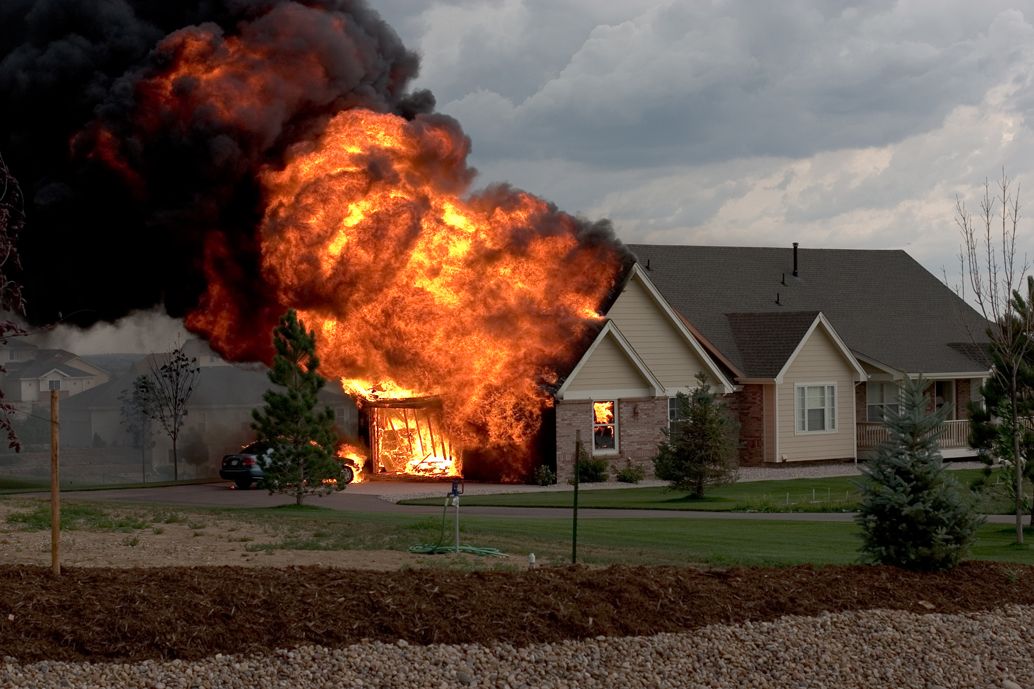 Doesn't Look Like a 'Buy' to Me
https://madhedgefundtrader.com/wp-content/uploads/2019/05/cropped-mad-hedge-logo-transparent-192x192_f9578834168ba24df3eb53916a12c882.png
0
0
Mad Hedge Fund Trader
https://madhedgefundtrader.com/wp-content/uploads/2019/05/cropped-mad-hedge-logo-transparent-192x192_f9578834168ba24df3eb53916a12c882.png
Mad Hedge Fund Trader
2011-04-27 01:50:36
2011-04-27 01:50:36
April 27, 2011 - Residential Housing Goes From Bad to Worse