Below please find subscribers' Q&A for the Mad Hedge Fund Trader August 21 Global Strategy Webinar broadcast with my guest and co-host Bill Davis of the Mad Day Trader. Keep those questions coming!
Q: Hey Bill, how often have you heard the word "recession" in the last 24 hours?
A: Seems like every time I turn around. But then we're also getting a pop in the market; we thought it bottomed a few days ago. The question was: how far were we going to get to bounce? This is going to be very telling as to what happens on this next rally.
Q: Can interest rates go lower?
A: Yes, they can go a lot lower. The general consensus in the US is that we bottom them out somewhere between zero and 1.0%. We're already way below that in Europe, so we will see lower here in the US. It's all happening because QE (quantitative easing) is ramping up on a global basis. Europe is about to announce a major QE program in the beginning of September, and the US ended their quantitative tightening way back in March. So, the global flooding of money from central banks, now at $17 trillion, is about to increase even more. That's what's causing these huge dislocations in the bond market.
Q: If we're having trouble getting into trades, should we chase or not?
A: Never chase. Leave your limit in there at a price you're happy with. Often times, you'll get done at the end of the day when the high frequency traders cash out all their positions. They will artificially push up our trade alert prices during the day and take them right back down at the end of the day because they have to go 100% cash by the close of each day—they never carry overnight positions. That's becoming a common way that people get filled on our Trade Alerts.
Q: Will Boris Johnson get kicked out before the hard Brexit occurs?
A: Probably, yes. I'm hoping for it, anyway. What may happen is Parliament forcing a vote on any hard Brexit. If that happens, it will lose, the prime minister will have to resign, and they'll get a new prime minister. Labor is now campaigning on putting Brexit up to a vote one more time, and just demographic change alone over the last four years means that Brexit will lose in a landslide. That would pull England out of the last 4 years of indecision, torture, and economic funk. If that happens, expect British stock markets to soar and the pound (FXB) to go up, from $1.17 all the way back up to $1.65, where it was before the whole Brexit disaster took place.
Q: Is the US central bank turning into Japan?
A: Yes. If we go to zero rates and zero growth and recession happens, there's no way to get out of it; and that is the exact situation Japan has been in. For 30 years they have had zero rates, and it's done absolutely nothing to stimulate their economy or corporate profits. The question then—and one someone might ask Washington—is: why pursue a policy that's already been proven unsuccessful in every country it's been tried in?
Q: Will US household debt become a problem if there is a sharp recession?
A: Yes, that's always a problem in recessions. It's a major reason why financials have been in a freefall because default rates are about to rise substantially.
Q: Given the big spike in earnings in NVIDIA (NVDA), what now for the stock?
A:  Wait for a 10% dip and buy it. This stock has triple in it over the next 3 years. You want to get into all the chip stocks like this, such as Micron Technology (MU), Lam Research (LRCX), and Advanced Micro Devices (AMD).
Q:  Baidu (BIDU) has risen in earnings, with management saying the worst is over. Is this reality or is this a red herring?
A: I vote for A red herring. There's no way the worst is over, unless the management of Baidu knows something we don't about Chinese intentions.
Q: When will Wells Fargo (WFC) be out of the woods?
A: I hate the sector so I'm really not desperate to reach for marginal financials that I have to get into. If I do want to get into financials, it will be in JP Morgan (JPM), one of my favorites. The whole sector is getting slaughtered by low interest rates.
Q: Any idea when the trade war will end?
A: Yes, after the next presidential election. It's not as if the Chinese are negotiating in bad faith here, they just have no idea how to deal with a United States that changes its position every day. It's like negotiating with a piece of Jell-O, you can't nail it down. At this point the Chinese have thrown their hands up and think they can get a better deal out of the next president.
Q: Would you short General Electric (GE) or wait for another bump up to short it?
A: I would wait for a bump. Obviously—with the latest accounting scandal, which compares (GE) with Enron and WorldCom—I don't want to get involved with the stock. And we could get new lows once the facts of the case come out. There are too many better fish to fry, like in technology, so I would stay away from (GE).
Q: How do you put stop losses on your trade?
A: It's a confluence of fundamentals and technicals. Obviously, we're looking at key support levels on the charts; if those fail then we stop out of there. That doesn't happen very often, maybe on 10% of our trades (and more recently even less than that). Our latest stop loss was on the (TLT) short. That was our biggest loss of the year but thank goodness we got out of that, because after we stopped out at $138 it went all the way to $146, so that's why you do stop losses.
Q: How about putting on a (TLT) short now?
A: No, I think we're going to new highs on (TLT) and new lows on interest rates. We're just going through a temporary digestion period now. We'll challenge the lows in rates and highs in prices once again, and you don't want to be short when that happens. The liquidity is getting so bad in the bond market, you're getting these gigantic gaps as a global buy panic in bonds continues.
Q: Do you have thoughts on what Fed Governor Powell may say in Jackson Hole, and any market reaction?
A: I have no idea what he might say, but he seems to be trying to walk a tightrope between presidential attacks and economic reality. With the stock market 3% short of an all-time high, I'm not sure how much of a hurry he will be in to lower interest rates. The Fed is usually behind the curve, lowering rates in response to a weak economy, and I'm not sure the actual data is weak enough yet for them to lower. The Fed never anticipates potential weakness (at least until the last raise) so we shall see. But we may have little volatility for the rest of the week and then a big move on Friday, depending on what he says.
Q: What is your take on the short term 6-18 months in residential real estate? Are Chinese tariffs and recession fears already priced in or will prices continue to drop?
A: Prices will continue to drop but not to the extent that we saw in '08 and '09 when prices dropped by 50, 60, 70% in the worst markets like Florida, Las Vegas, and Arizona. The reason for that is you have a chronic structural shortage in housing. All the home builders that went bankrupt in the last crash has resulted in a shortage, and you also have an immense generation of Millennials trying to buy homes now who've been shut out by higher interest rates and who may be coming back in. So, I'm not expecting anything remotely resembling a crash in real estate, just a slowdown. And new homes are actually not falling at all. That's because the builders are deliberately restraining supply there.
Q: What is a good LEAP to put on now?
A: There aren't any. We're somewhat in the middle of a wider, longer-term range, and I want to wait until we get to the bottom of that; when people are jumping out of windows—that's when you want to start putting on your long term LEAPS (long term equity anticipation securities), and when you get the biggest returns. We may get a shot at that sometime in the next month or two before a year in rally begins. If you held a gun to my head and told me I had to buy a leap, it would probably be in Boeing (BA), which is down 35% from its high.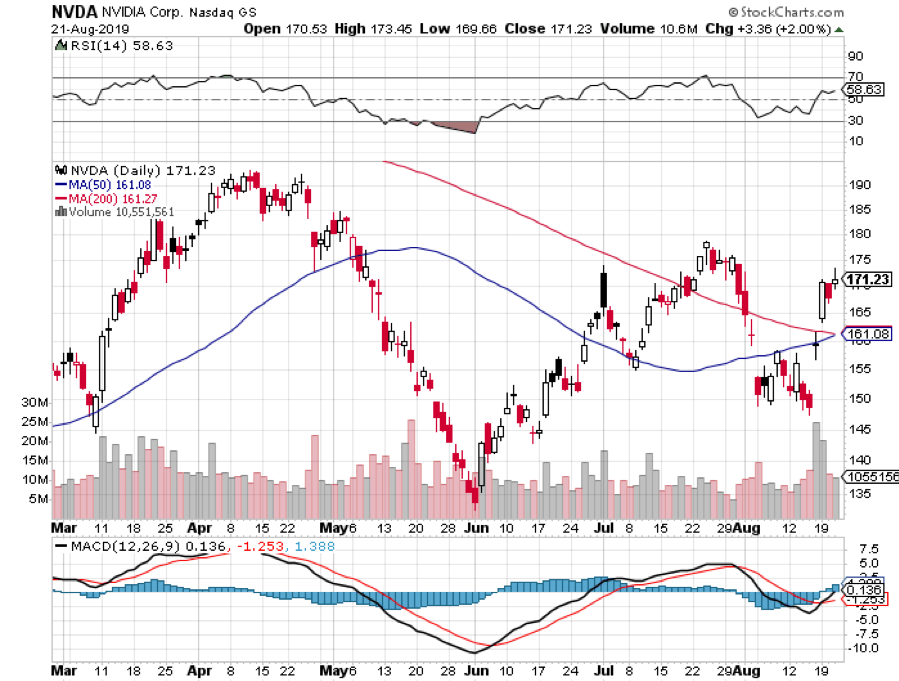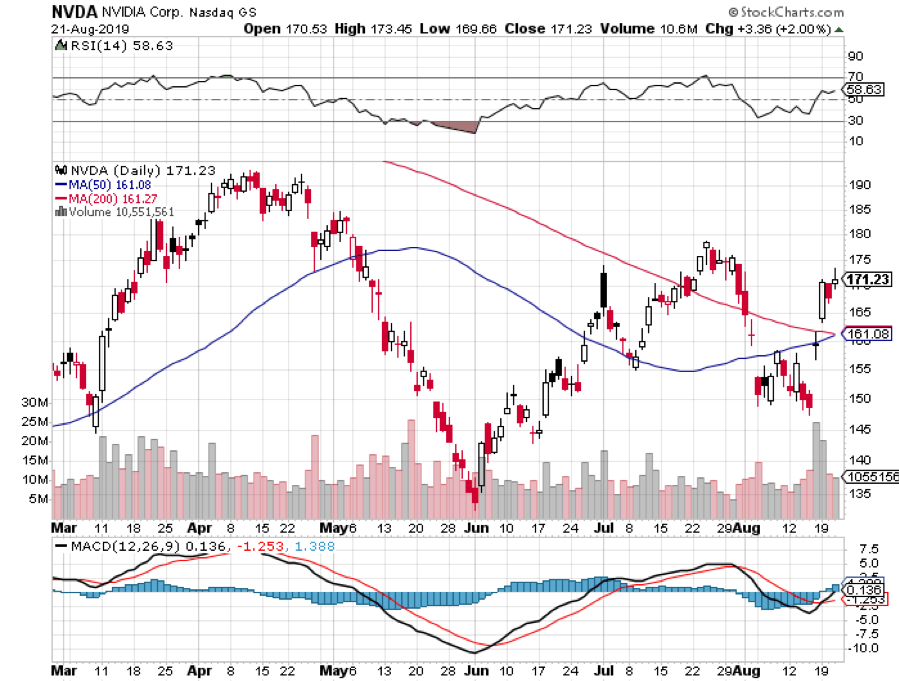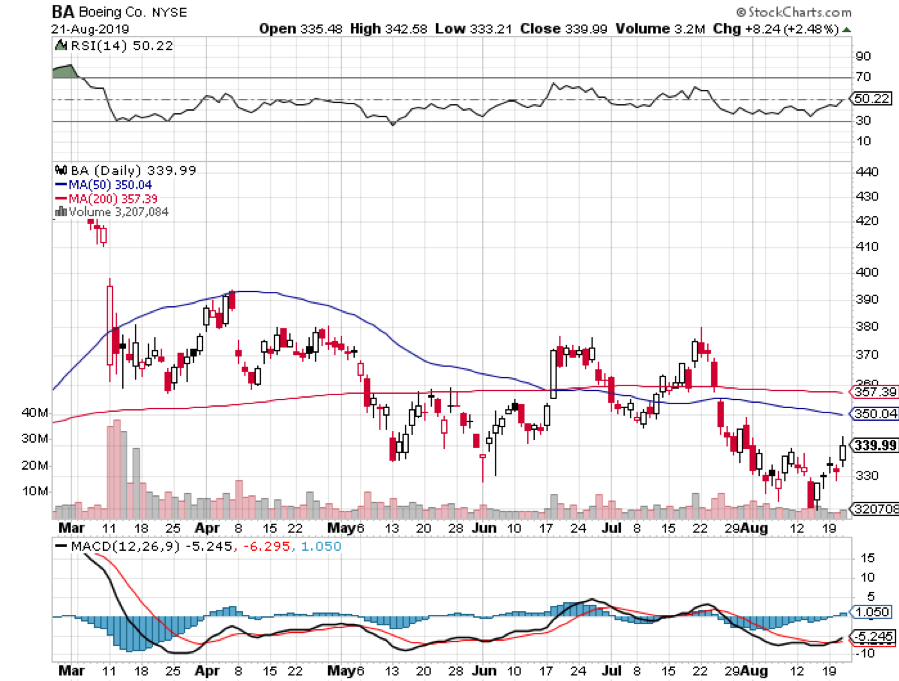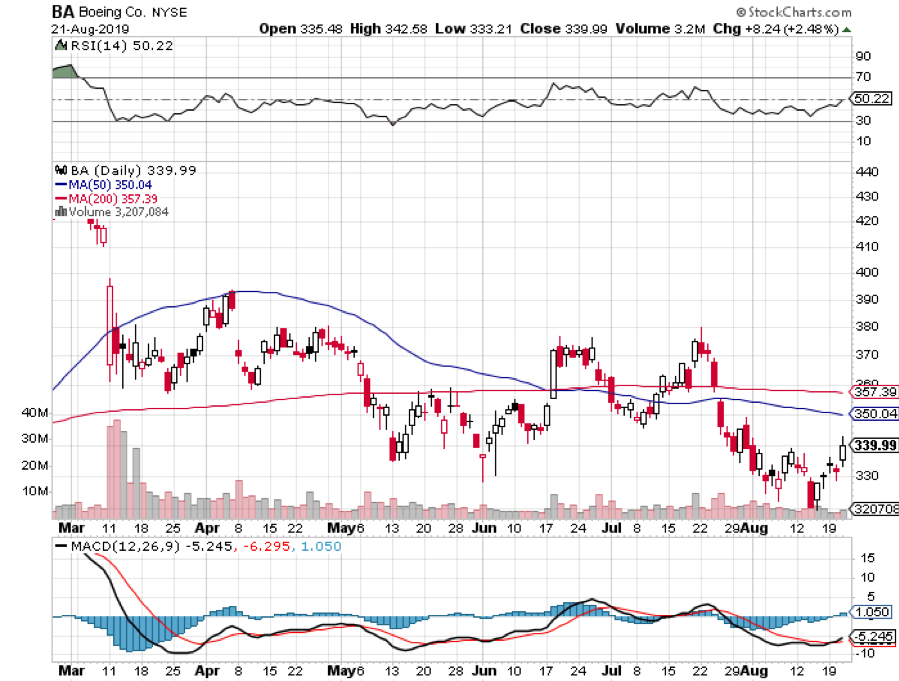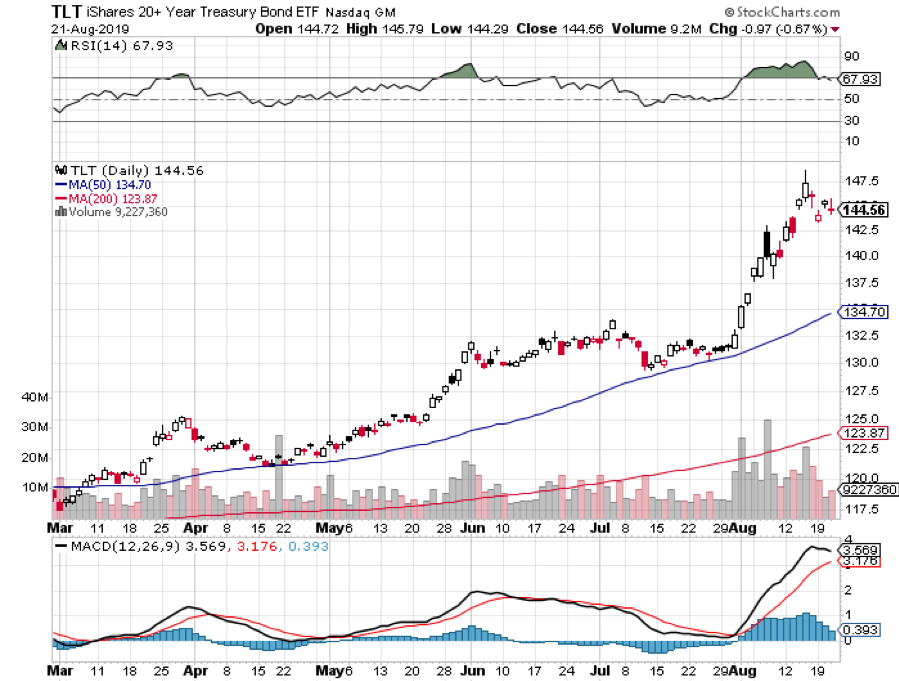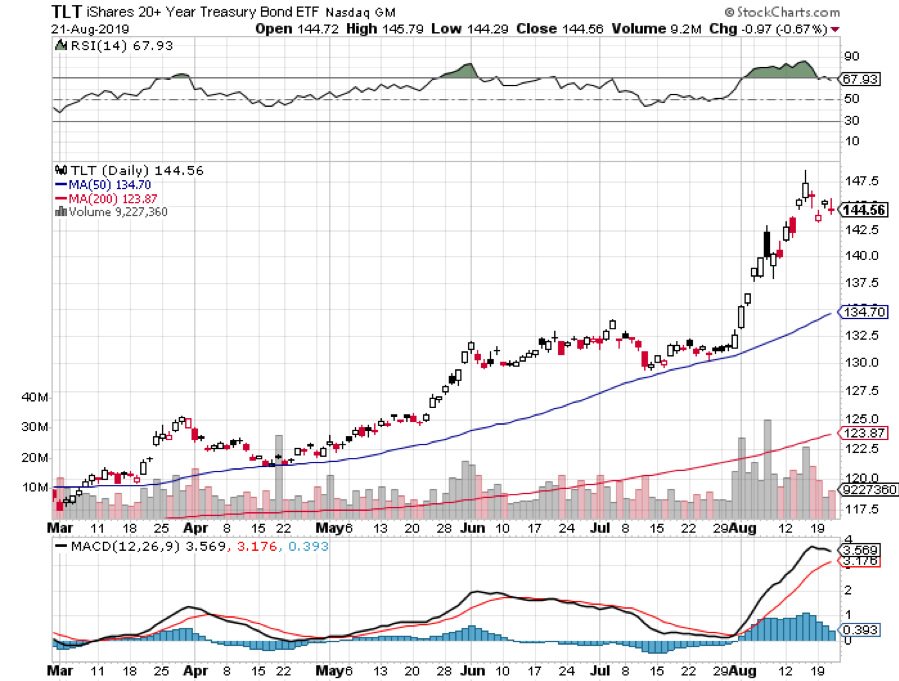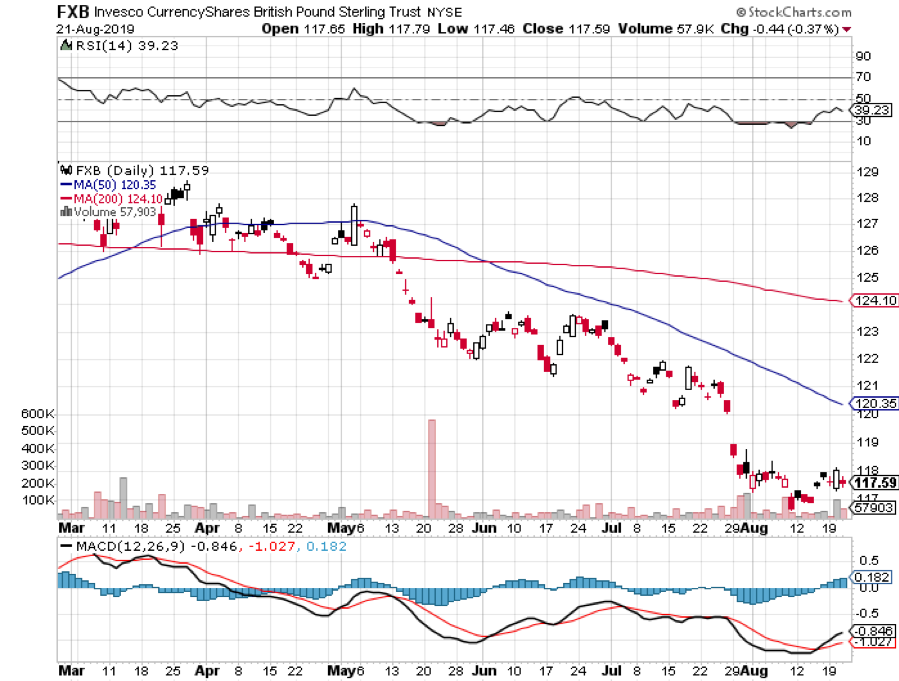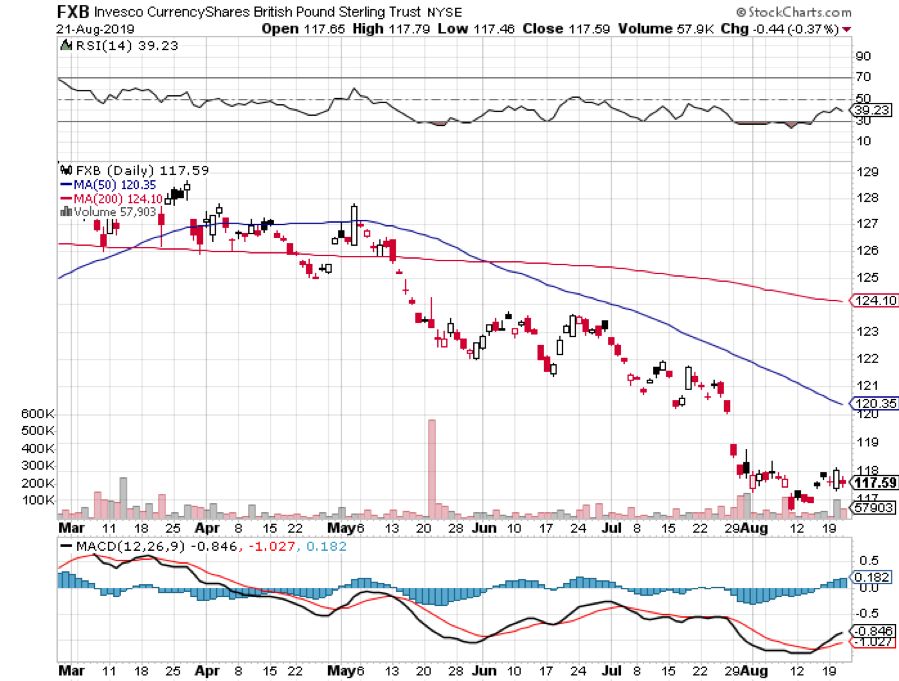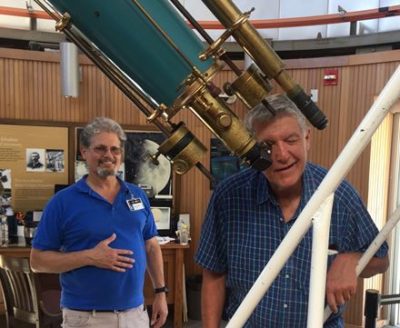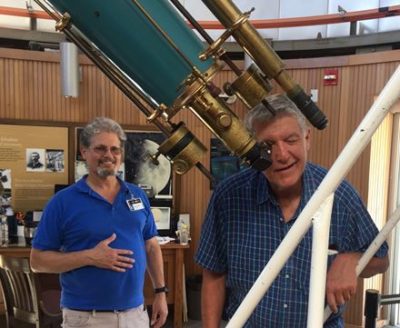 https://www.madhedgefundtrader.com/wp-content/uploads/2017/08/john-telescope-e1503946045827.jpg
328
400
Mad Hedge Fund Trader
https://madhedgefundtrader.com/wp-content/uploads/2019/05/cropped-mad-hedge-logo-transparent-192x192_f9578834168ba24df3eb53916a12c882.png
Mad Hedge Fund Trader
2019-08-23 01:02:02
2019-10-14 09:40:44
August 21 Biweekly Strategy Webinar Q&A