REVENUE DOWNGRADES – these are meaningful side effects that many public tech companies are grappling with.
To really understand the complete picture of the technology industry, analyzing the fringes goes a long way to telling us the level of health of firms operating in the face of a mammoth trade war.
Before companies start posting decelerating revenue numbers, the warnings and preannouncements come thick and fast.
That is exactly what we have been receiving as of late.
Redwood City-based cloud storage company Box (BOX) nosedived 14 percent at today's opening after beating financial estimates but offering investors light guidance that fell short of expectations.
In fact, Box had a tidy quarter and its 16% YOY of revenue growth is performance that many industries would give a left arm for.
The $163 million in sales in the first quarter was a beat of about $1.6 million showing that cloud companies are still the kings of the modern economy.
Being that the stock market is forward-looking, mister market didn't like what Box finished the call with.
Consensus had it that Box would deliver around $700 million of sales in 2019, but the company indicated that the souring climate because of the trade war made this highly unlikely and guided down to between $688 million to $692 million.
This won't be the last downgrade if there are no resolutions in the next quarter, expect more than a handful to preannounce.
As we speak, both countries are digging their heels in, signaling to each other they are unlikely to budge.
Box is at an inflection point in their history where they are attempting to push their business model into a $1 billion per year operation.
This means chasing after corporate clients who have the scale and volume to satisfy these revenue goals.
Corporate clients usually are prone to having deep overseas supply chains and the diminishing success of these businesses will force them to think twice about partnering with firms like Box.
They might want to now but could put off the decision for a year or two.
The knock-on effect is massive with many areas of the expense puzzle shaved off here and there.
Expect downgrades in the quality of their office coffee beans as well.
Ultimately, many of the second-tier tech companies are at risk of issuing an imminent profit warning or if they don't make profits, revenue downgrades will happen in the upcoming weeks.
If you thought the dollars are vanishing into thin air, you are wrong.
They still exist but are actively being pushed around to different parts of the global economy and there is one main recipient of the flow of funds.
Since tariffs have created a situation where it is too expensive to export or import from America and China, one country, in particular, has welcomed an avalanche of new money.
Many supply chains are moving over to Vietnam as we speak.
Malaysia, Chile, and Argentina have also seen an uptick in trade flows.
And you can bet that every drop of manufacturing foreign capital right now is avoiding China like the plague until they get more clarity on trade policy or weighing up moving operations to America, so they aren't charged a tariff for selling to Americans.
Many Chinese manufacturers are using a workaround – offshoring their business taking a cue from America in the 1990s.
Vietnam has already gained 7.9% of GDP in new businesses from Chinese and American corporations.
America is past the point of no return as many executives believe this could be a dog fight in the trenches until 2035.
Better to move now and salvage what they can.  
Many experts have chimed in admitting that Vietnam is what China was 20 years ago, offering manufacturers cheap labor and growing know-how in high precision industries.
Throw into the mix that Vietnam has a huge Chinese minority population which many not only speak the local language but also can communicate in Chinese, then it seems like a natural fit to source goods from there.
It could play out quite ironically with American tech companies deploying this exact carbon copy of a strategy, and we might see Chinese and American factories and research centers standing shoulder to shoulder with one another dotted around Ho Chi Minh City and Hanoi.
Expect Vietnam to be the next to ride the economic rollercoaster that China enjoyed for 30 years.
Effectively, tech profits and other American industries have seen their margins and revenue repackaged and delivered to the Vietnamese economy.
The Chinese and American economies are in for some short-term grinding and if they can't get along at some point, Vietnam and others will be handsomely rewarded.
Investors need to keep a watch out for the next batch of data from second tier tech companies that will offer a glimpse into the future and how this trade war is playing out.
I believe the cleanup hitters like Microsoft and PayPal still swing a heavy bat and that won't go away for the rest of 2019, but the little guys could get bullied with some revenue resets.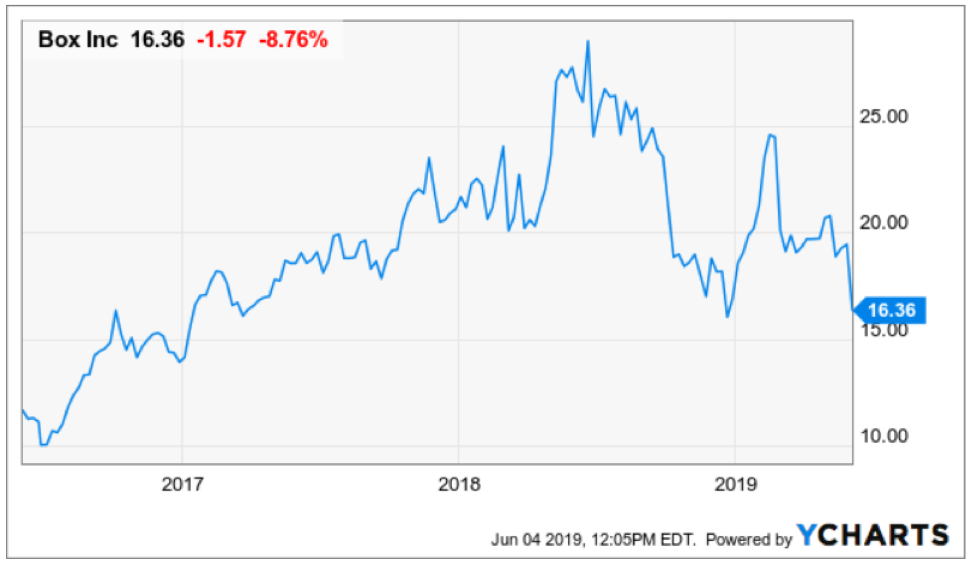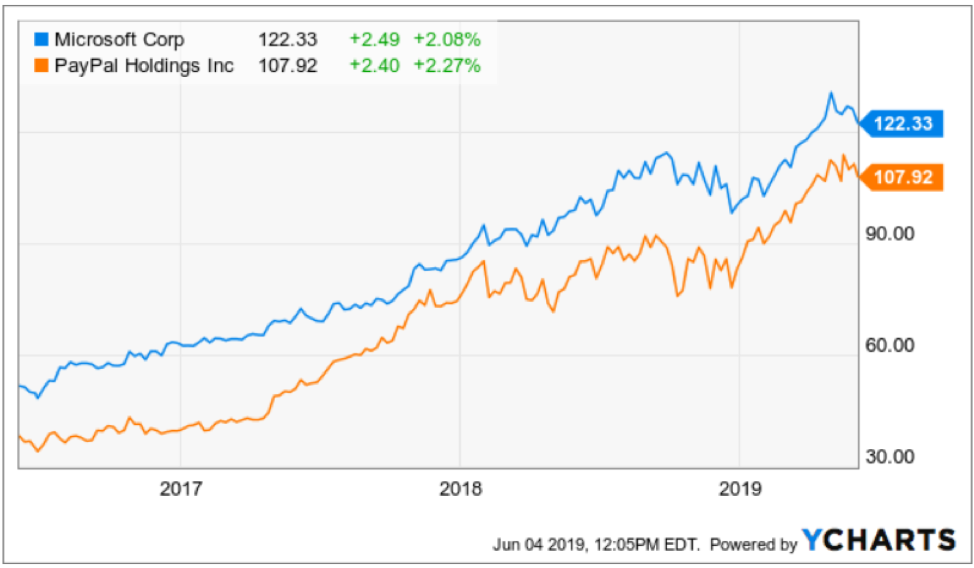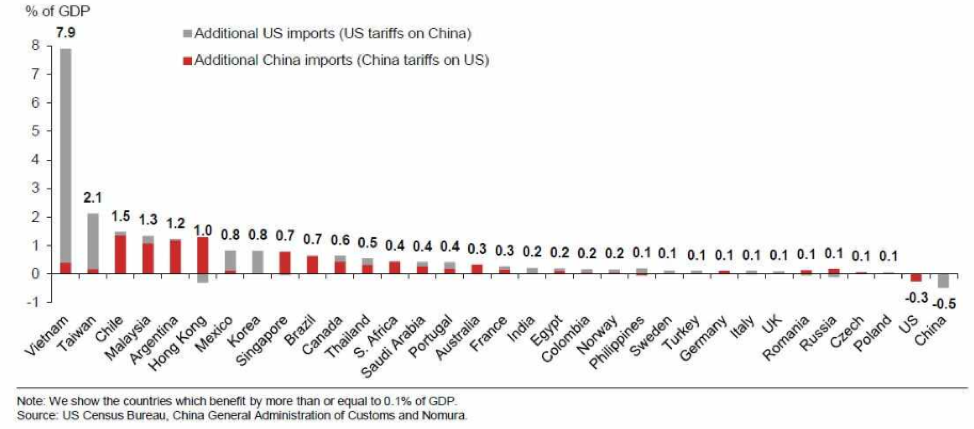 https://www.madhedgefundtrader.com/wp-content/uploads/2019/06/gdp.png
429
974
Mad Hedge Fund Trader
https://www.madhedgefundtrader.com/wp-content/uploads/2019/05/cropped-mad-hedge-logo-transparent-192x192_f9578834168ba24df3eb53916a12c882.png
Mad Hedge Fund Trader
2019-06-05 10:02:09
2019-07-11 14:11:09
Box Takes a Hit