The sushi has hit the fan – supply chains are broken.
Let's gaze East to the inner workings of the tech world and it is clear that the supply chain has been under pressure since the onset of the trade war but the coronavirus is now making operations untenable.
China was the first to lockdown, but now the rest of Asia has followed suit smothering the rest of the region which is economic suicide.
Feeling out the situation, I picked up the blower to get a better understanding of what was going on in the center of the tech manufacturing world and the outlook appears bleak.
The electronic manufacturing sector in South East Asia is hit hardest by the coronavirus as many of the test equipment and chip producers face an imminent drastic shortage of raw materials, an unprecedented situation that has disrupted production.
One manager whose company produces 5G radio frequency (RF) chips have bottlenecked due to the disruption in the supply chain.
They use raw materials from the United States but also import from China and although they have 85% of materials to make the RF chips, they still have to put operations on ice because the suppliers in China can't ship the essential 15% of material needed to complete manufacturing.
This batch of shipments is supposed to be the largest quantity of 5G chips from South East Asia in the first quarter and has now been officially delayed until logistic problems can be solved.
The company can still fulfill its quota for 3G and 4G RF chips, but it's really hit or miss at this point.
And for manufacturing the older chips, they have sufficient stock of raw materials lasting three to four months, and by then they hope to solve the logistic headwinds from China.
In general, if the virus coerces South East Asian societies to shutdown their economy for another 5 months, the entire Southeast Asian electronic manufacturing sector will be decimated as bills and debt payments come due.
In fact, a current shortage of components is forcing prices to surge 10%-20% for active and passive electronic components.
Another prominent manufacturer who produces about 30% of the RF chips for the worldwide market told me that this is the "biggest disaster to ever hit the local electronic manufacturing sector."
He continued to say that his supply chain has been hit between "30%-40%."
About 50% of their raw materials come from Japan, and the rest from the United States and China, and because of an ensuing lockdown in Japan, shipment delays will happen for customers in Singapore, China, and the United States.
To make matters worse, testing engineers cannot travel abroad to install test equipment for customers because of international border closures.
This manufacturer projected revenue annual growth of -5% after initially forecasting for +10% in January.
Another executive at a semiconductor test equipment company told me that he fully expects sales to dissipate by 15% in the first quarter compared to last year.
Customers around the world, not only in the U.S., are delaying orders because they aren't sure whether there will be new equipment to test because of the delay in the production and shipment of electronic components manufactured in China.
The executive sees a turnaround in June if shipping lanes and borders open, which is still a big IF.
How does this affect the end electronic device market like your iPhone or Amazon Echo?
Smartphone manufacturers need to come out with new products by mid-2020 to sneak in that yearly iteration before that window shuts and that timeline will certainly be pushed back.
Building a smartphone is usually done on a razor-tight deadline, but this puts off anything until they can finally get their hands on the parts needed to build out the phone.
If you think the 3rd quarter would be the time that these new phones could hit the market, then think again. It is likely that the coronavirus domino effect will force smartphone makers to sell these devices next year instead of pushing back a whole refresh cycle of revenue.
Apple is coming to the same conclusion with their 5G phone as well.  
The tech world is dangerously close to missing one full year of refresh products and the scarring effects could last much longer.
Then there is the issue of demand and the lack of it moving forward for these products.
We must ask ourselves how scarred are tech consumers?
How scarred are tech companies?
What regulations should shape how businesses should be working as we enter into a new tech world and U.S. economy?
The first order of the day after the coronavirus passes is businesses and consumers will need to restock cash reserves for a rainy day.
The first reaction we will see are small tech companies decline quite dramatically in the second quarter because of the nature of high yields not being able to receive financing because of their low credit grades which could result in an initial barrage of defaults.
It will be just a small blip for the behemoth as they can take the financing if they truly need it and many don't.  
Tech balance sheets also need healing after this bout of craziness.
Not getting caught off guard will now be the new normal.
Even if tech dips into the $2 trillion relief package – it has a long-term cost associated with it that tech businesses must absorb.
How that impacts economic growth is tough to decipher now but it most likely will punish tech growth companies whose mantra is growth at any cost.
There will be a massive rebalancing and redefinition of what outperformance means because the government inherently will be playing an outsized role in our lives for years to come and what that means to lower tech profits and worsening stock multiples will play out in the tech markets.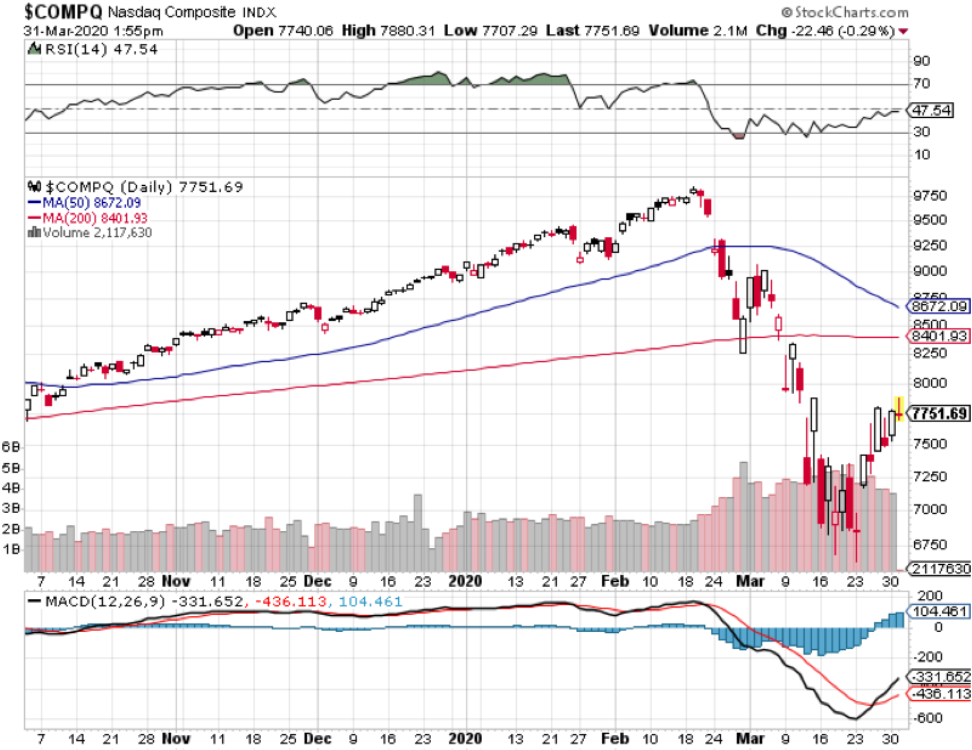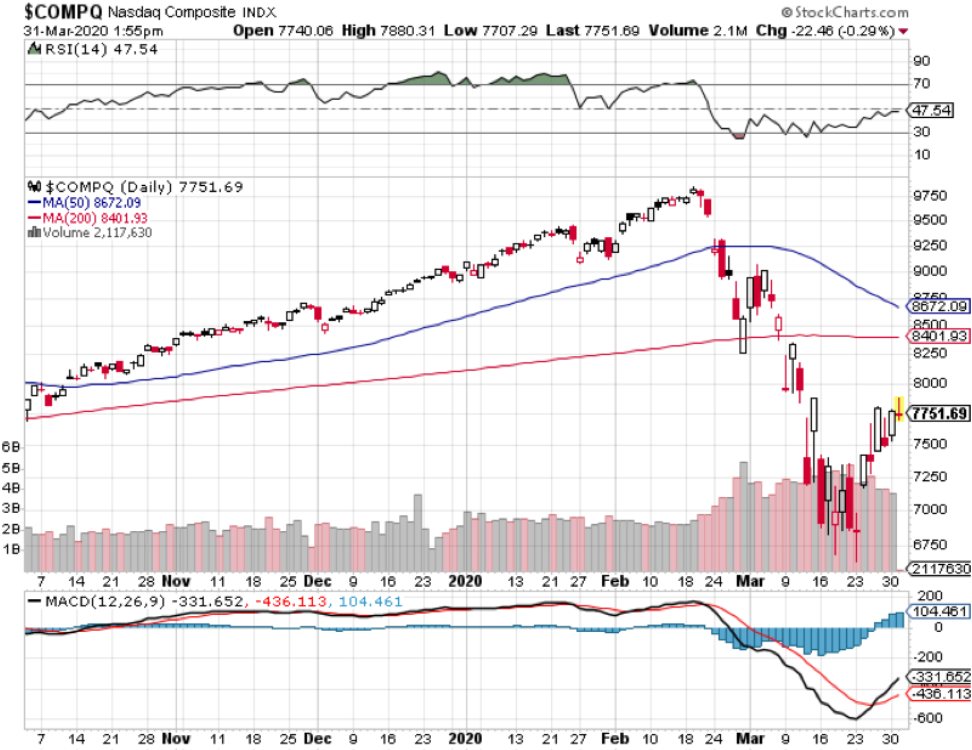 https://madhedgefundtrader.com/wp-content/uploads/2019/05/cropped-mad-hedge-logo-transparent-192x192_f9578834168ba24df3eb53916a12c882.png
0
0
Mad Hedge Fund Trader
https://madhedgefundtrader.com/wp-content/uploads/2019/05/cropped-mad-hedge-logo-transparent-192x192_f9578834168ba24df3eb53916a12c882.png
Mad Hedge Fund Trader
2020-04-01 04:02:36
2020-06-23 23:24:28
Broken Global Supply Chains and Your Portfolio