I am constantly bombarded with requests for high-yield, low-risk investments in this ultra-low interest rates world.
While high-yield energy Master Limited Partnerships LIKE (AMLP) can offer double-digit returns, they carry immense risks. After all, if the prices of oil drop to $5-$10 a barrel, replaced by alternatives as I eventually expect, all of these instruments will get wiped out.
You can earn 5%-8% from equity-linked junk bonds. However, their fates are tied to the future of the stock market at a 20-year valuation high against flat earnings.
You might then migrate to Real Estate Investment Trusts (REITs) like Simon Property Group (SPG), which acts as a pass-through vehicle for investments in a variety of property investments. However, many of these are tied to shopping malls and the retail industry, the black hole of investment today.
So where is the yield-hungry investor to go?
You may have heard about something called 5G. This refers to the rollout of fifth-generation wireless technology that will increase smartphone capabilities tenfold. Whole new technologies, like autonomous driving and artificial intelligence, will get a huge boost from the advent of 5G. Apple (AAPL) will launch its own 5G phone in September.
5G, like all cell phone transmissions, rely on 50-200-foot steel towers strategically placed throughout the country, frequently on mountain peaks or the tops of buildings. With demand from the big phone carriers soaring, there is a construction boom underway in cell phone towers. There just so happens to be a class of REITs that specializes in investment in this sector.
Cells Phone REITs constitute a $125 billion market and make up 10% of the REIT indexes. They own 50%-80% of all investment-grade towers. They are all benefiting from a massive upgrade cycle to accommodate the 5G rollout. These REITs own or lease the land under the cell towers and then lease them to the phone companies, like Verizon (VZ), AT&T (T), T-Mobile (TMUS), and Sprint (S) for ten years with 3% annual escalation contracts.
American Tower (AMT) is far and away the largest such REIT, with 170,000 towers, has provided an average annual return over the past ten years, and offers a fairly safe 1.65% yield. They are currently expanding in Africa. Even during the 2008 crash, (AMT) still delivered an 8% earnings growth.
SBA Communications (SBAC) is the runt of the sector with only 30,000 towers. However, it has a big presence in Central and South America and is seeing earnings grow at a prolific 80% annual rate. (SBAC) is offering a 1.48% yield at today's prices.
Crown Castle International (CCI) is in the middle with 40,000 large towers and 65,000 small ones. 5G signals travel only a 1,000 meters, compared to several miles for 4G, requiring the construction of tens of thousands of small towers where (CCI) is best positioned. (CCI) offers a hefty 3.39% yield.
Small cell towers are roughly the size of an extra-large pizza box and will soon be found on every urban street corner in the US. AT&T (T) has estimated that there is a need for over 300,000 small cell phone towers in the US alone.
 So, if you're looking for a sea anchor for your portfolio, a low-risk, high-return investment that won't see a lot of volatility, Cell phone REITs may be your thing. Buy (CCI) on dips.
Can you hear me now?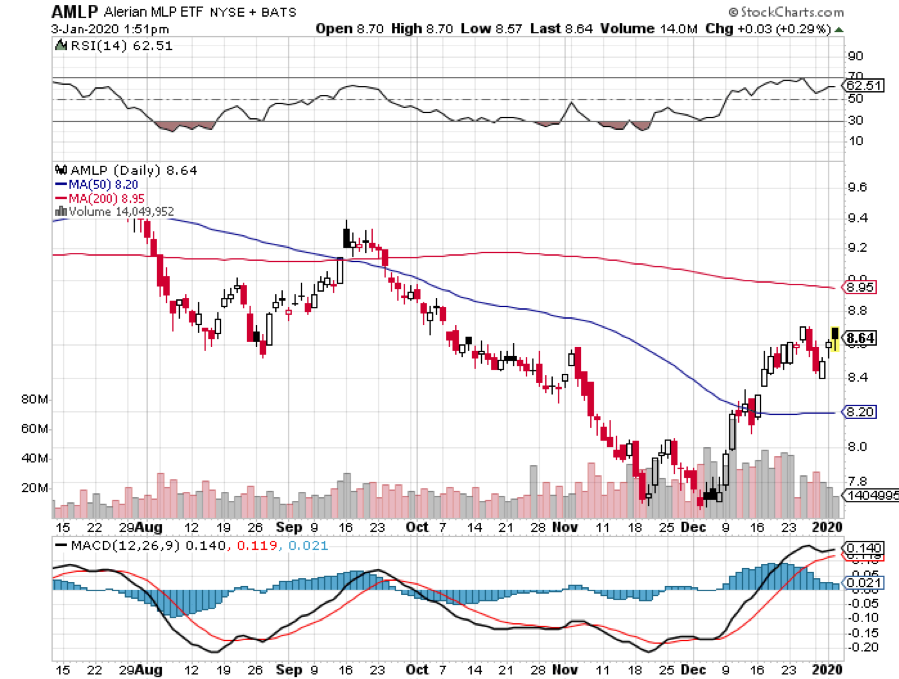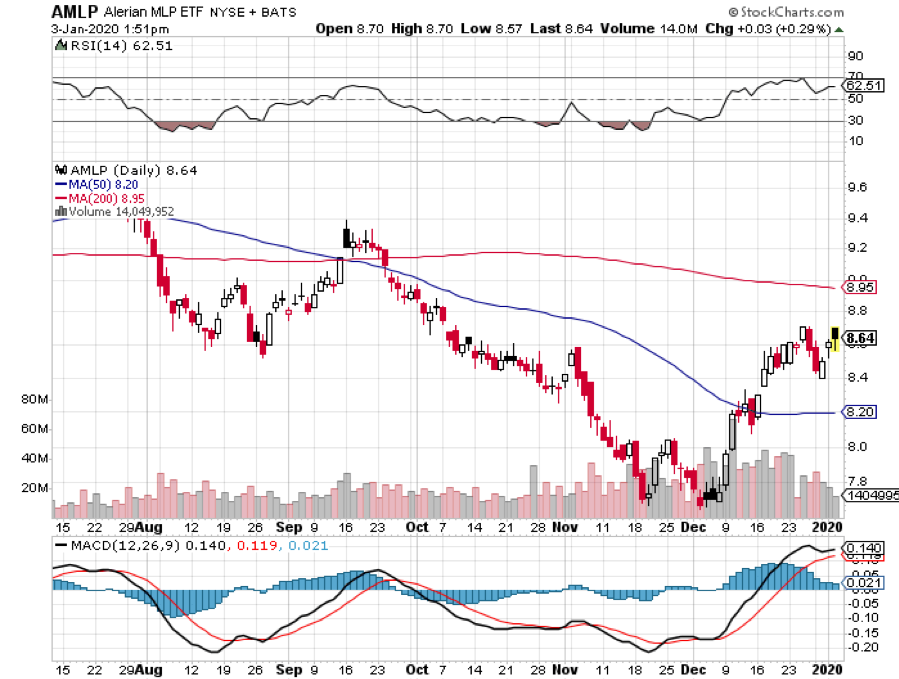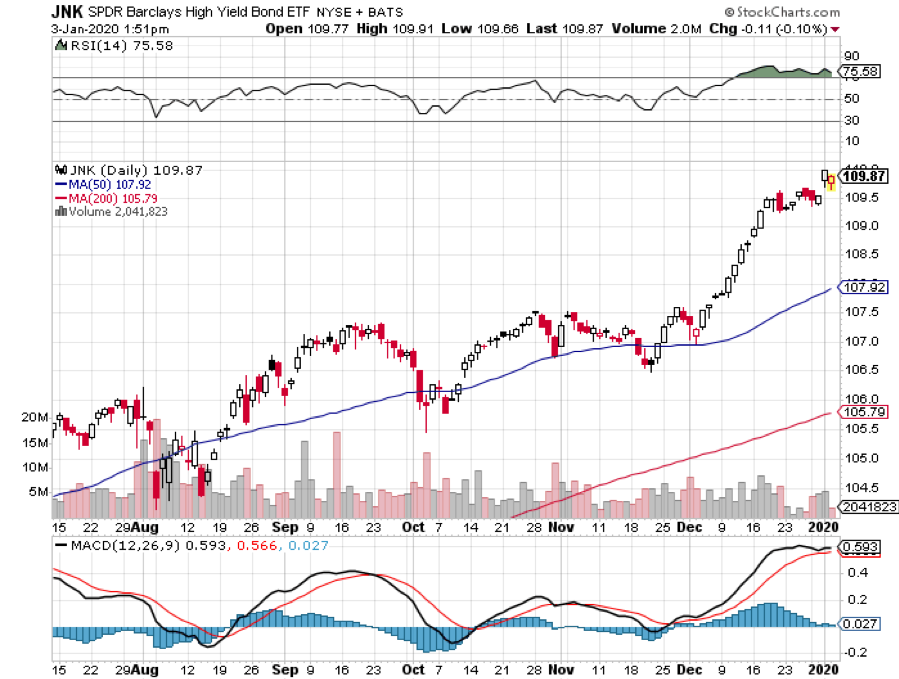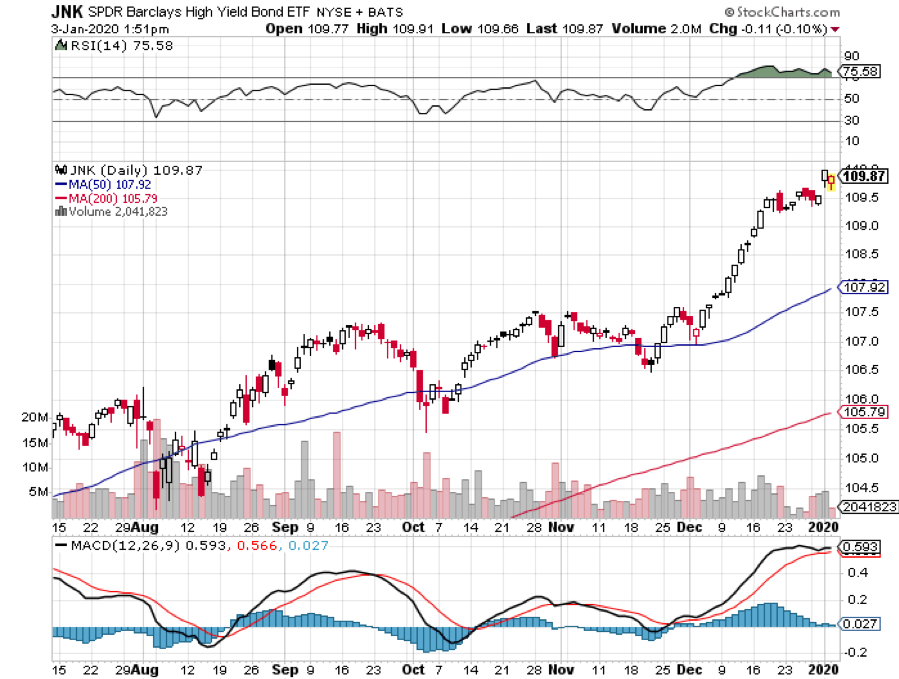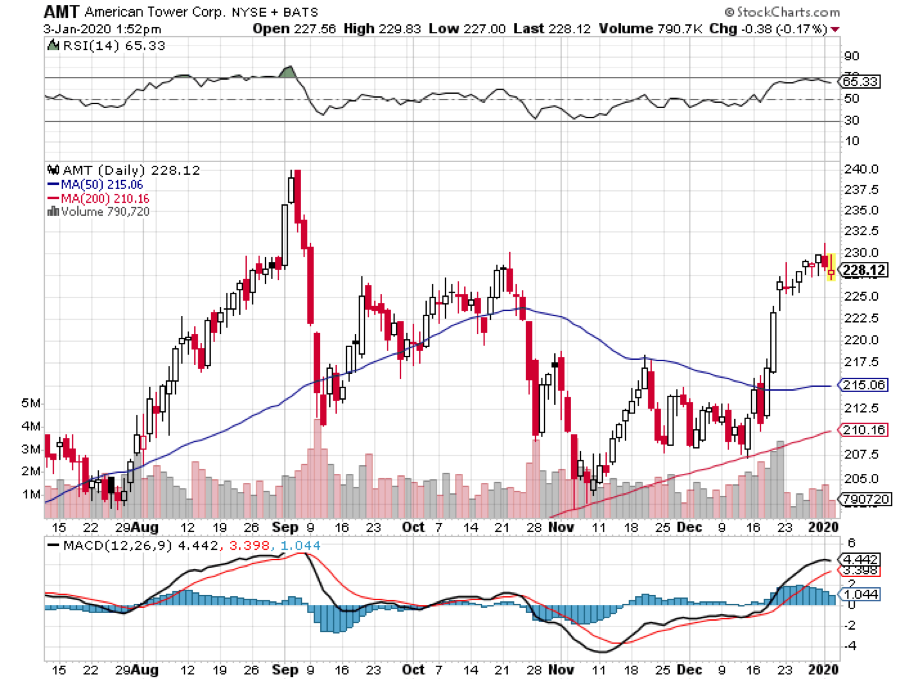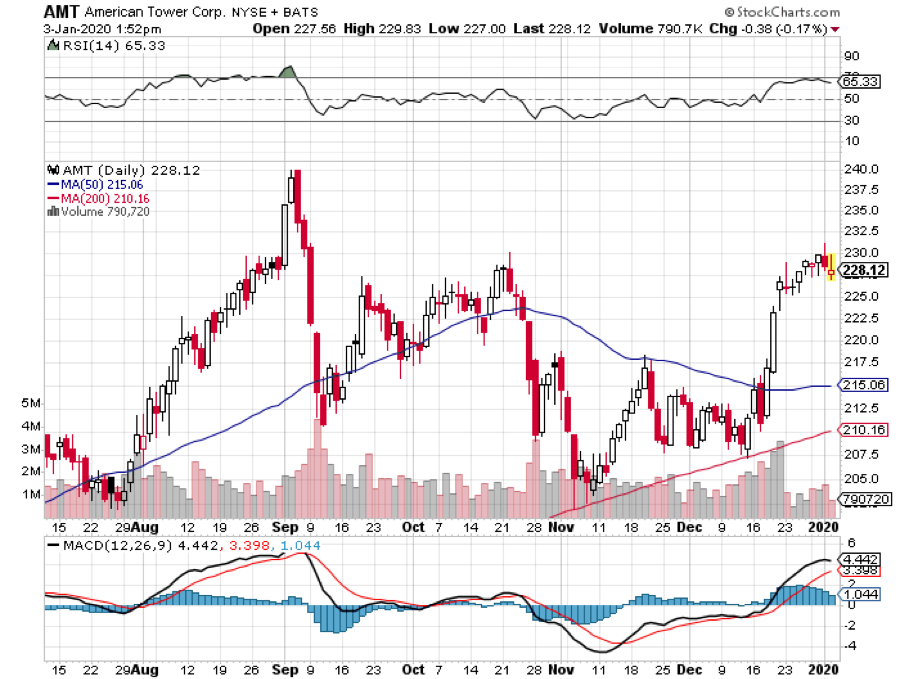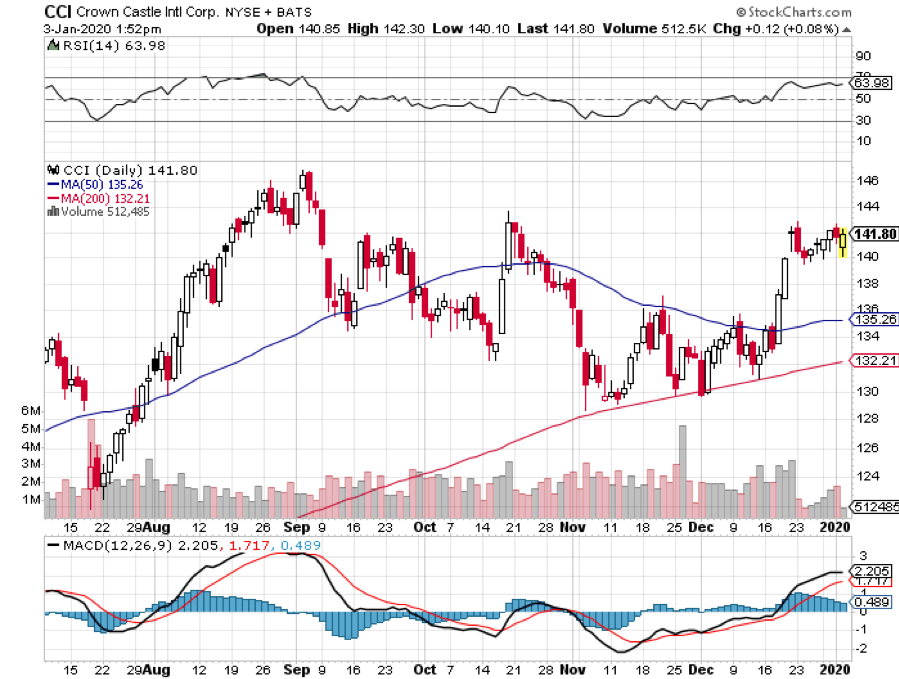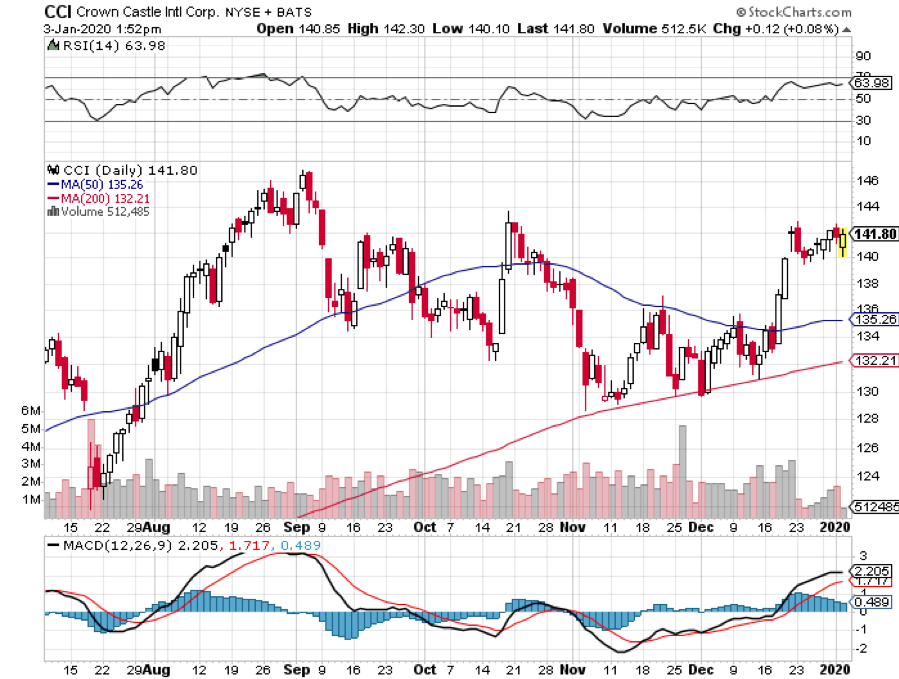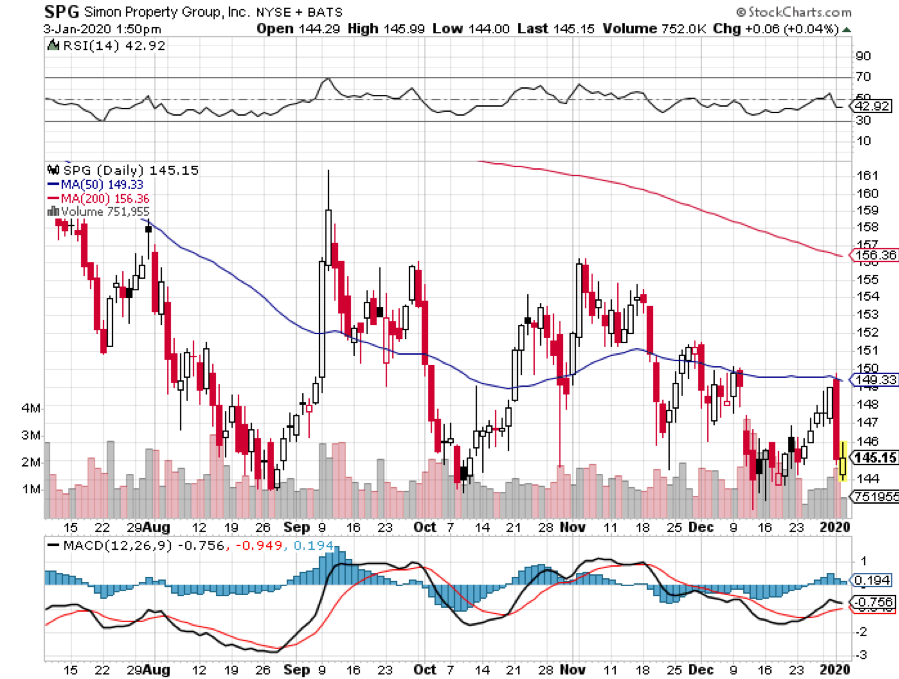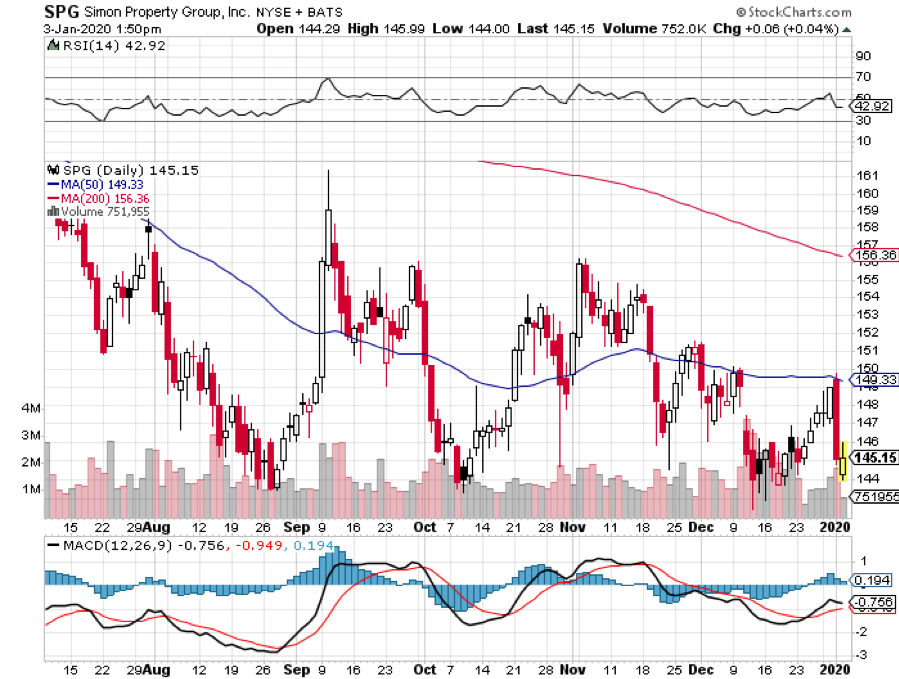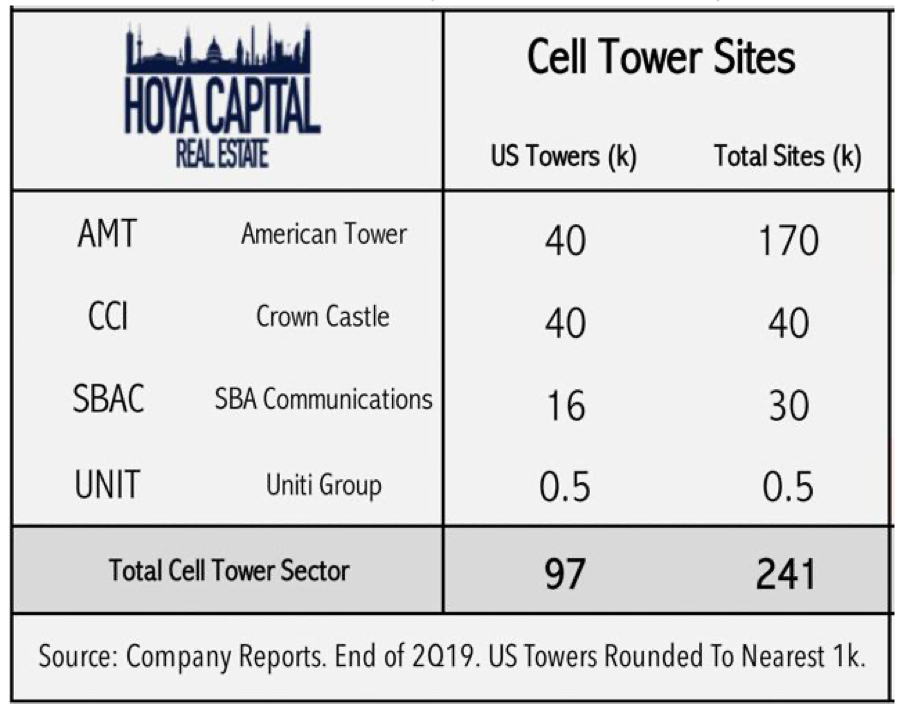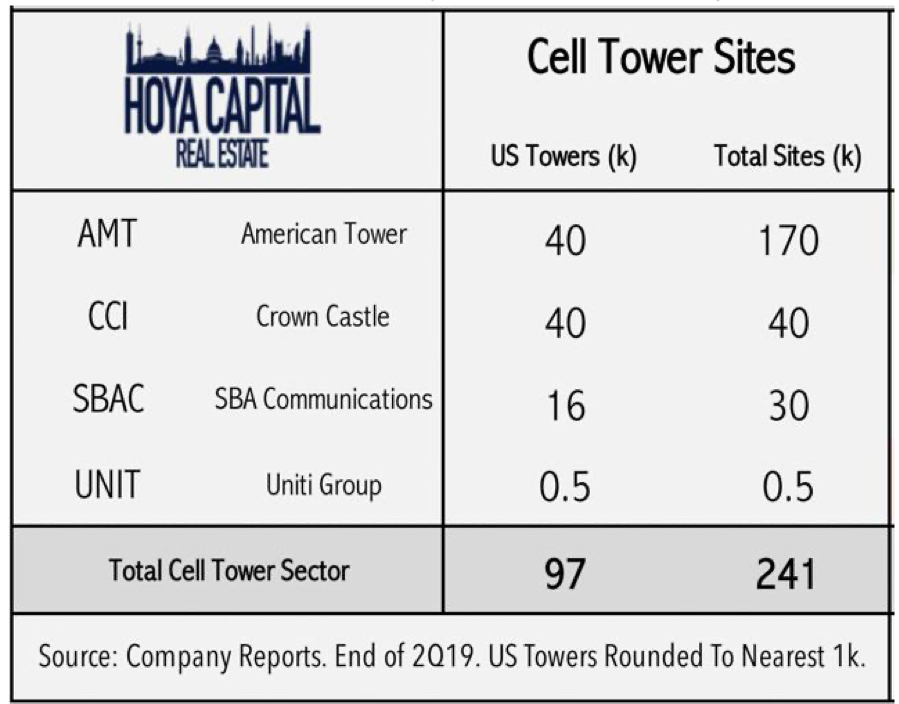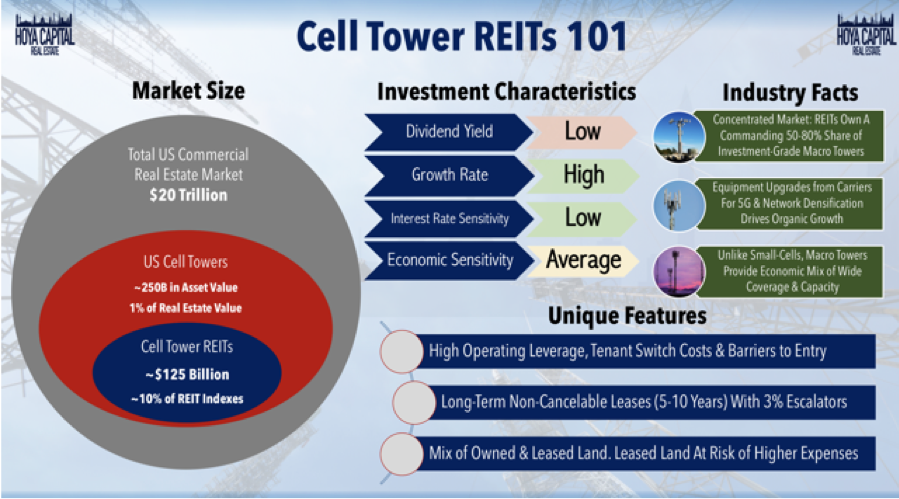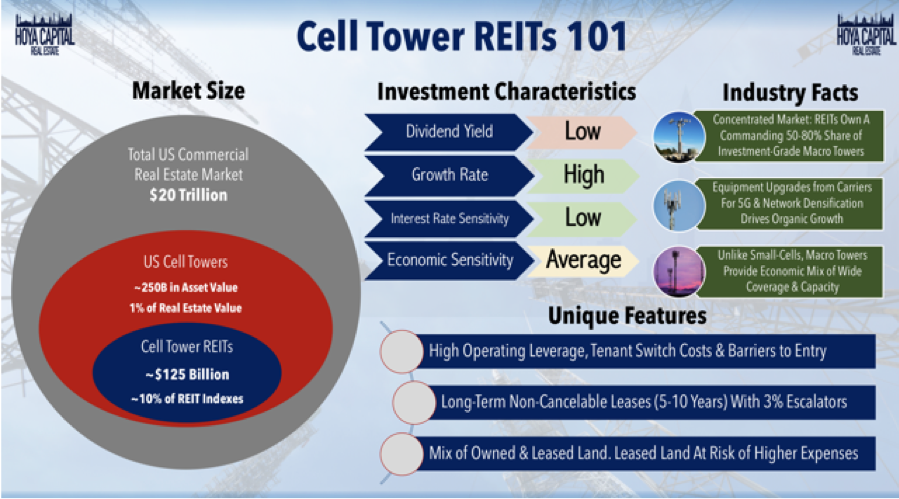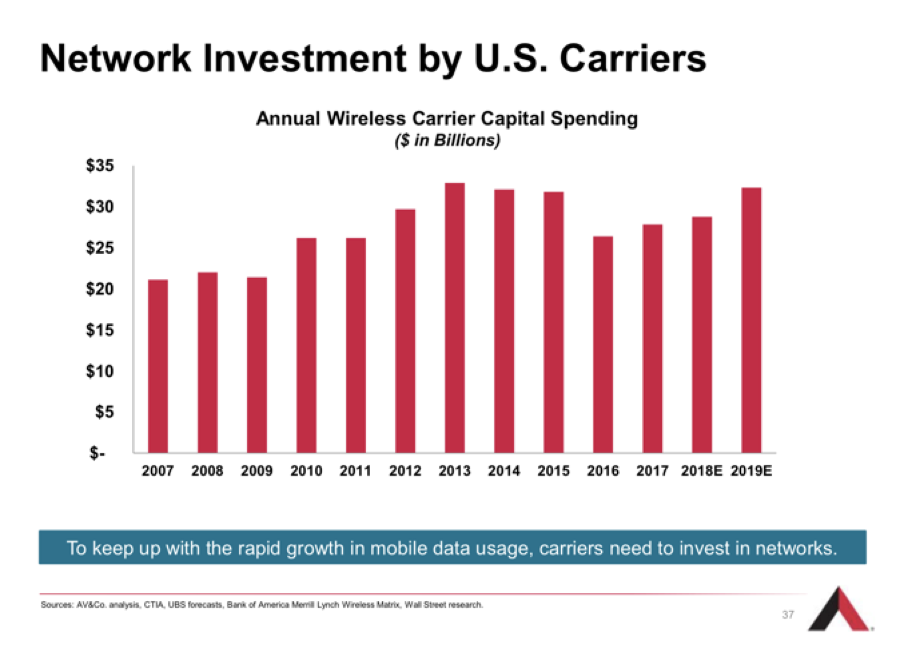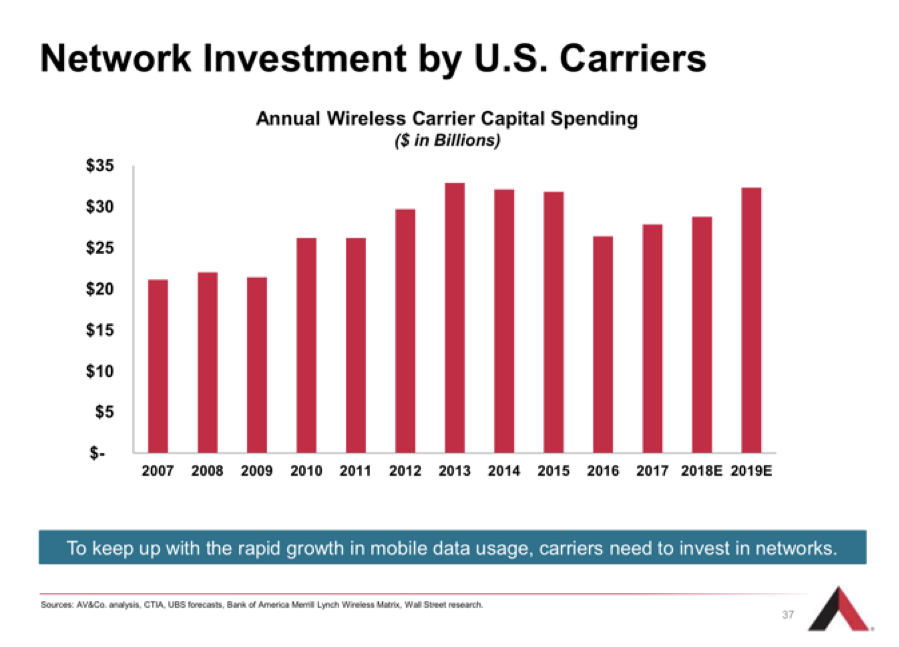 https://madhedgefundtrader.com/wp-content/uploads/2019/05/cropped-mad-hedge-logo-transparent-192x192_f9578834168ba24df3eb53916a12c882.png
0
0
Mad Hedge Fund Trader
https://madhedgefundtrader.com/wp-content/uploads/2019/05/cropped-mad-hedge-logo-transparent-192x192_f9578834168ba24df3eb53916a12c882.png
Mad Hedge Fund Trader
2020-01-09 07:02:49
2020-01-09 06:52:59
Capturing Some Yield with Cell Phone REITs