There are many ways to describe the trade war the U.S. administration finds itself in.
Many experts have chimed in too categorizing it as a fight for technological supremacy.
There are many different ways to skin a cat.
I'll tell you what is really going on.
Above all else, this logjam has more to do with a battle for resources, and more specifically, rare earth elements that power the devices, cars, and gadgets that many westerners have become accustomed to.
Let's make no bones about it, Beijing has cornered the rare earth's market spanning from assets in the Congo and the cobalt that is produced there to supply on their own turf forcing the U.S. to be reliant on China for about 85% of its rare earth supply.
In other words, the rare earth industry in China is a large industry that is important to Chinese internal economics.
Rare earths are a group of elements on the periodic table with similar properties.
The elements are also critical to national governments because they are used in the defense industry for top-secret weaponry.
Permanent magnets can be used for several applications including serving as essential components of weapon systems and high-performance aircraft such as drones.
China has touted their own state-owned companies to reach deep into this market and make it their own.
The results are visible to the entire world and China gaining a stranglehold on these valuable inputs will have lasting consequences.
Rare earth metals are made up of 17 elements — lanthanum, cerium, praseodymium, neodymium, promethium, samarium, europium, gadolinium, terbium, dysprosium, holmium, erbium, thulium, ytterbium, lutetium, scandium, and yttrium.
U.S. companies will need to start developing new supply channels in other markets and Australia could allow U.S. companies' lifelines in securing the orders they need to function as a company.
Military companies important to national security devour these types of precious metals and Raytheon Co (RTN), Lockheed Martin Corp (LMT) and BAE Systems (BAESY) all produce sophisticated missiles with these elements powering their guidance systems, and sensors.
These traded companies' shares could be in for short-term turbulence if China decides to pull the rug out from underneath banning Chinese companies doing business with American companies, or by slapping on tariffs to respond to the tariffs on Chinese imports.
California's Mountain Pass mine is the sole US rare earth facility with a caveat.
The owner of the mine ships over 50,000 tons of rare earth concentrate for processing in China, meaning that it will be harder than first thought to strip China out of the process.
China and America are in the first stages of a massive decoupling.
Not only smartphone operating systems will be affected with Huawei announcing it will roll out its own in-house operating system after Google announced that they will pull its apps and use of the Android system off of Huawei's phone, but almost anything of significant value from an Ivy league computer engineering degree to electric cars will be retrenched on each side.
This is terrible news for Tesla (TSLA), and they could be hit next by the Chinese communist party if they deem electric cars integral to national security because of the data and sensors that deliver precious information back to Silicon Valley.
Tesla is in the midst of building a Gigafactory in Shanghai and their growth strategy is solely focused on China.
China standing up to the U.S. is a blunt force way of saying that nobody will dictate to the Chinese their future prospects except themselves.
They feel after 35 years of economic super growth, they should be granted with the options of choosing their destiny.
Huawei will feel the repercussions of these detrimental policies with their European business a big question going forward.
Germany was always a large bullseye for the Chinese government and scooping up robotic centerpiece Kuka, was a smash and grab in broad daylight.
The sleeping giant of Germany has woken up and is on the offensive after allowing the Chinese unfettered access for a generation.
Risks are high in Germany and they could be the first industrial power to be gutted and left behind the woodshed by China Inc and the CCP.
The U.S. faces a conundrum in that the method in which aided China's rise of forced technology transfers and IP theft can only be stopped if actively removed, meaning we are headed for a game of chicken with the other side hoping the other side blinks first.
The market fallout will be deep and wide-ranging with the most movement in technology companies that are leveraged to China meaning chip companies.
But then there are the tech companies who have deeply embedded interests in China such as Apple (AAPL) whose supply chain is in the eye of the storm with Foxconn.
The worst possible case is China banning the sales of precious earth metals to the U.S. forcing the U.S. to buy from a 3rd party country which in turn would increase costs of American products.
This is what I would categorize as a hard landing and absolute decoupling.
The common denominator of this trade war is higher costs for the American consumer and mass layoffs in China – this is my base case.
However, I would argue that a rare earth's ban would not be as bad as initially thought because many consumers are tapped out with phones, tablets, and computers.
The elongated refresh cycle will not mean consumers will go without access to the internet and its services.  
In terms of the stock market, this puts a wet towel on the positive momentum of early spring when the Nasdaq roared higher.
The Nasdaq could be stuck under 8,000 for the summer unless a rapprochement takes place which I would put at 30% for a structural détente and 65% for a kick the can down the road détente.  
The ironic unintended consequence is the safe haven trade of buying treasuries has come back in vogue and could be a huge boon for the domestic real estate market.
This extends the bull market in properties at least another six months with lower rates allowing fresh buyers to take advantage of lower financing opportunities amid a bump in inventory.
The bull market absolutely needs the real estate market on-sides to perpetuate because of the fragile nature of this part of the late economic cycle.
I also believe that U.S. President Donald Trump will become even more brazen as stronger economic data stateside suggests he could pile on even more pressure on the Chinese communist party to coerce them into a big win that will aid him in his reelection efforts.
Let's not forget that much of this has to do with the 2020 road back to the White House.
As it stands, corporate America has finally understood the message of moving their supply chain out of China which means mass layoffs for many Chinese particularly in the southern region around Guangzhou.
This is not a marketing charade, this trade war has teeth.
China's Central Bank will be forced into dovish policy to help state-owned companies who many are akin to zombie companies and another relic of communism that has yet to be uprooted.
All this means debt, debt, and more debt piling up on the mainland and on American shores.
If you thought this was the time of austerity, then you are truly wrong.
The end game could be a Chinese yuan that drops like a heavy stone through the psychological threshold of $7 and on its way down to $7.50.
If this comes to pass, expect a 10% correction and a demonstrably strong U.S. dollar, Japanese yen, Swiss Franc, and a generational entry points into the equity market.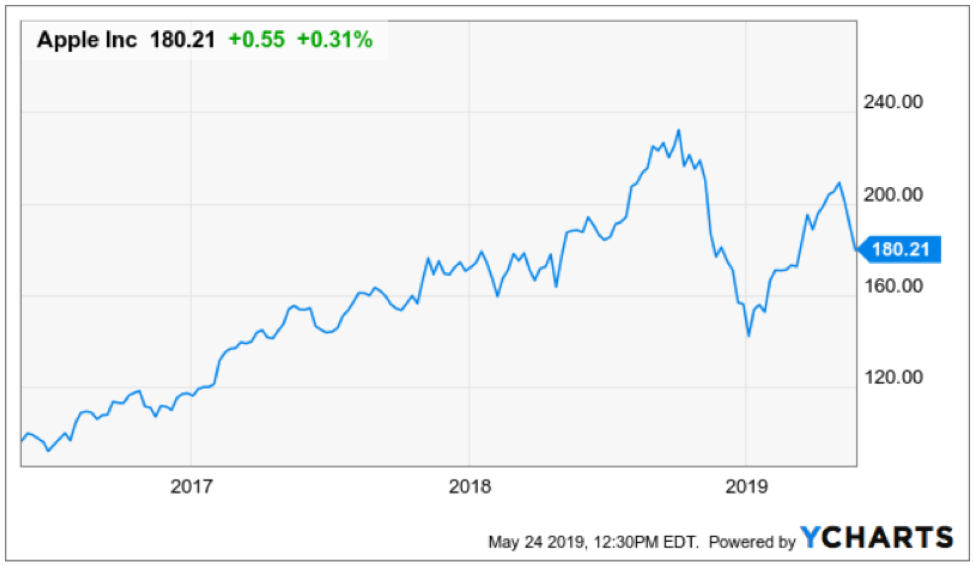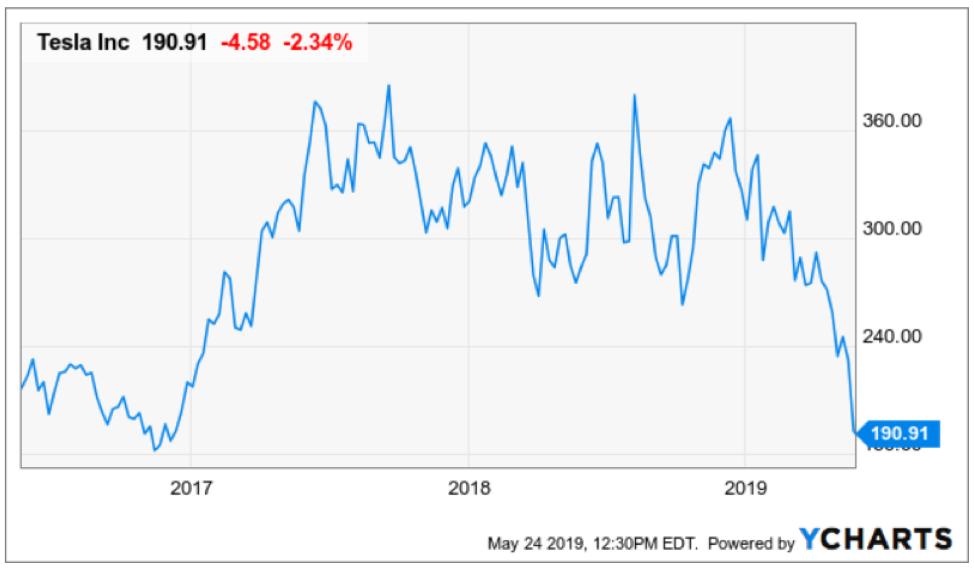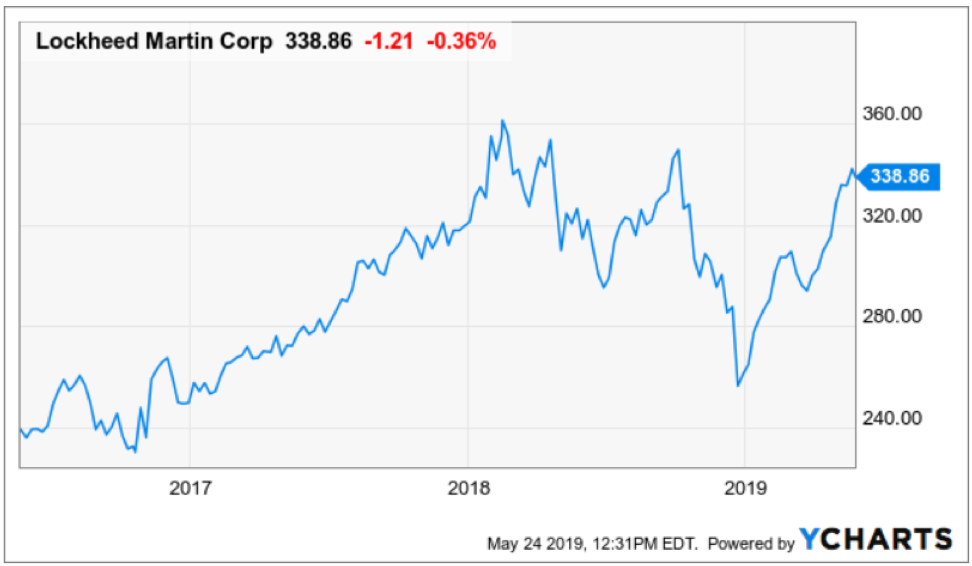 https://www.madhedgefundtrader.com/wp-content/uploads/2019/05/cropped-mad-hedge-logo-transparent-192x192_f9578834168ba24df3eb53916a12c882.png
0
0
Mad Hedge Fund Trader
https://www.madhedgefundtrader.com/wp-content/uploads/2019/05/cropped-mad-hedge-logo-transparent-192x192_f9578834168ba24df3eb53916a12c882.png
Mad Hedge Fund Trader
2019-05-28 03:02:09
2019-07-11 13:02:17
China's Rare Earth Weapon