It's been a long time coming since I first started trading 50 years ago and was charged 25 cents a share to place an order.
The race to zero is over in internet discount brokering world as Interactive Brokers Group, Inc. (IBKR) announced IBKR Lite, a new offering that will provide commission-free, unlimited trades on US exchange-listed stocks and Exchange Traded Funds (ETFs).
It was just a matter of time before one of the big internet brokerages started to offer zero commissions and this move will force the likes of Charles Schwab (SCHW), E-trade (ETFC), TD Ameritrade (AMTD) to follow suit in order to stay competitive.
I've written numerous times that this was going to happen and Robinhood, the millennial broker of choice, was the trendsetter coming out the gates with zero commissions and forcing the traditional broker's hand.
The future is now and welcome to the funeral of trading commissions.
IBKR Lite is for traders seeking a simple, cost-free way to trade US exchange-listed stocks and ETFs and will complement Interactive Brokers' existing services, which will be rebranded as IBKR Pro. IBKR Lite will be available in October.
I am not surprised that it is Interactive Brokers that is first to roll out a no-commission product.
They are, by far and away, the king of big volume trading and their commissions weren't that high in the first place.
The customer they deal with is not like the Schwab's or Fidelity's who hardly generate large volumes.
Interactive Brokers is able to provide superior pricing because they specialize in data and automating.
This will enable the firms to offer no account minimums and means it will be free to maintain an account for IBKR Lite for professional and retail investors.
What will happen is that Interactive Brokers will sell off your data to analytic companies who know how to scrape the value out of these numbers.
Investors can choose between using IBKR Lite and IBKR Pro and switch between the two levels of service up to three times and then once per quarter.
The broker will re-route the orders of IBKR Lite clients to market makers in exchange for receiving payment for order flow.
Clients that prefer IBKR Pro will continue to receive the best prices generated from a sophisticated algorithm.
So, it becomes a backdoor revenue-generating function like Facebook who resells personal data to third-party analytics companies and in turn allow users to use their platform.
Order flow is inherently valuable for many high-frequency traders (HFT).
But I would say offering trade execution is an actual service where Facebook doesn't offer anything of note.
A platform to "share" your personal information is not an actual product in my world no matter how you tweak the verbiage.
Either way, the price to the trader is now zero and anyone who trades large volumes is incentivized to go sign up with Interactive Brokers.
This industry has been getting away with highway robbery for years by not only selling order flow but also charging $4.95 or more to trade stocks and ETFs on top of the order flow revenue.
Once the best of the rest see trading volume evaporating as order flow migrates to IBKR, what other options do they have?
I predict that not every broker will be able to execute in this new model and consolidation will be ripe in the future as the weak perish.
As long as these other broker's stick with the $4.95 per trade of yore, I hate to do it, but slapping on a sell rating is justified.
Welcome to the brave new world of discount stockbroking.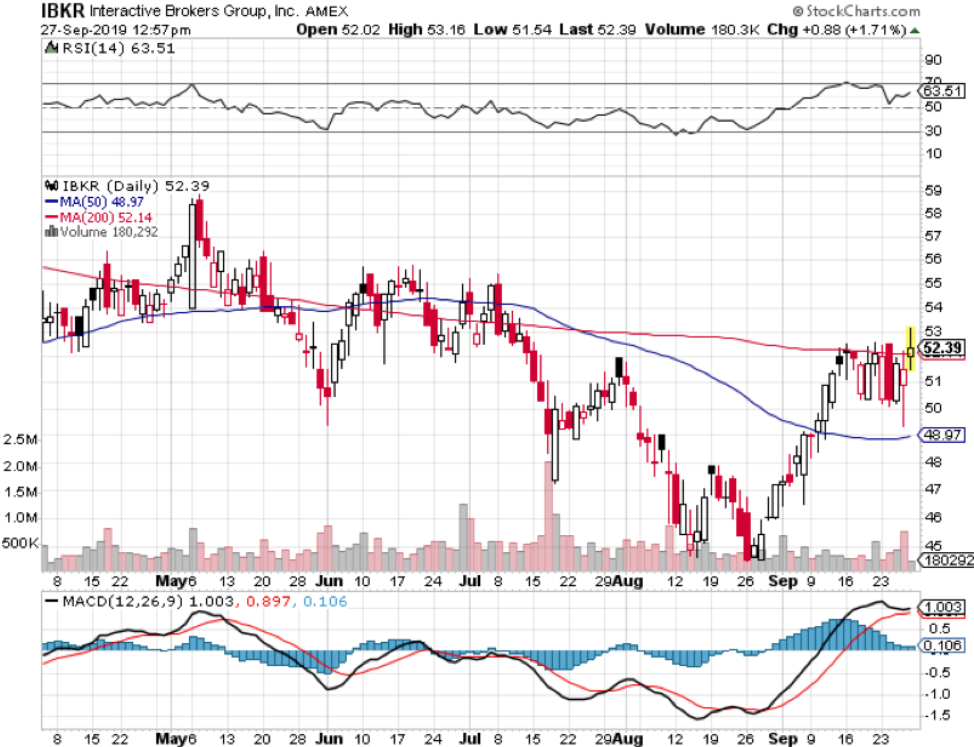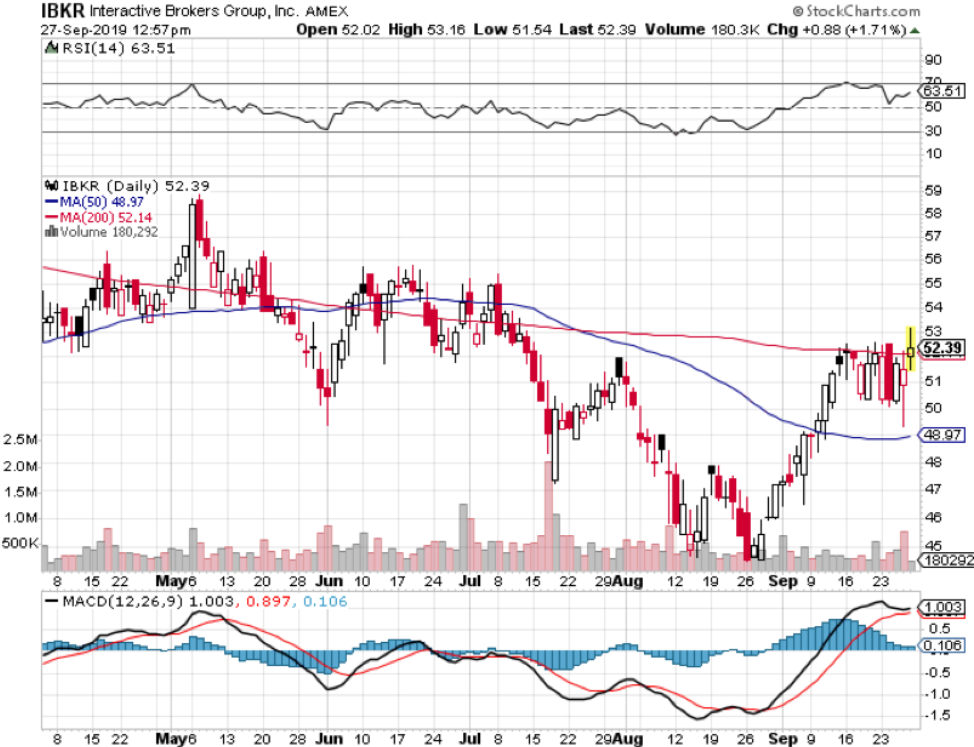 https://madhedgefundtrader.com/wp-content/uploads/2019/05/cropped-mad-hedge-logo-transparent-192x192_f9578834168ba24df3eb53916a12c882.png
0
0
Mad Hedge Fund Trader
https://madhedgefundtrader.com/wp-content/uploads/2019/05/cropped-mad-hedge-logo-transparent-192x192_f9578834168ba24df3eb53916a12c882.png
Mad Hedge Fund Trader
2019-09-30 01:02:42
2020-05-11 13:30:57
Commission-Free Trading is Here