Featured Trades: (JAPANESE YEN), (FXY), (YCS)
3) Your Engraved Invitation to Sell the Yen. It is looking like the worm has finally turned on the Japanese currency. After tickling ¥80.20 for a nanosecond on November 1, it has swan dived. It didn't even rally during Thanksgiving week, when Uncle Buck momentarily sold off against most currencies. We broke the 50 day moving average at ¥82.60 on November 15. The November 30 close promises to deliver a 'monthly outside reversal', which is a big deal for technical analysts.
Of course, I have been banging the table for some time, insisting that the yen was the world's most overvalued asset (click here for 'The Collapse of the Yen: The Party Has Started' and click here for 'Pricking the Bubble in the Yen'). The economic rationale is really quite simple. The US economy is enjoying a growth spurt, possibly to a 3.5% annualized rate, while the Land of the Rising Sun is as dead as a doorknob. This has triggered rising American interest rates, especially at the long end, and an opened up a widening interest rate differential in favor of the greenback. This forces international capital to migrate irresistibly out of the yen and into the dollar.
The Japanese currency is printing ¥84 as I write this. I think worst case, the yen continues to chop around in a ¥80- ¥85 range. Best case, it just keeps falling. Remember to think in inverse terms with the yen, which means that a trip from ¥80 to ¥85 is a move down. If you don't get something on board soon, you end up reading about this in the Wall Street Journal, instead of counting profits in your trading account.
Keep in mind that this not a riskless trade. If Congress gridlocks, and there is no extension of the Bush tax cuts for anyone, the double dip recession plops right back on the table, and it will be off to the races for the yen once again. So a short on the yen here is essentially a bet that our august leaders won't commit collective political and economic suicide, which is no sure thing.
The easiest way into this trade for retail accounts is to buy the 200% leverage short ETF (YCS), which is now trading at $16.85. Since it has already run up 13% in four weeks, only take a 1/3 position here, invest another 1/3 on any pull back, and the last 1/3 on continued strength. The initial medium target should be the 200 day moving average at $18.67, and I bet this baby makes it to $40 someday. And keep a stop loss in at $15 in case an atomic bomb explodes in Washington.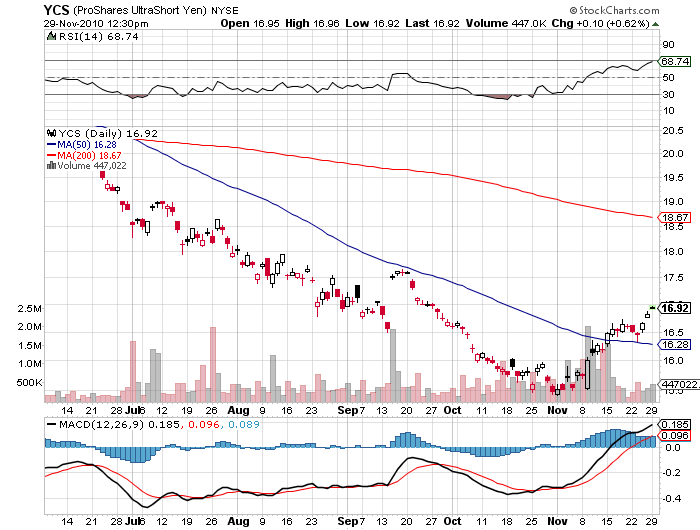 –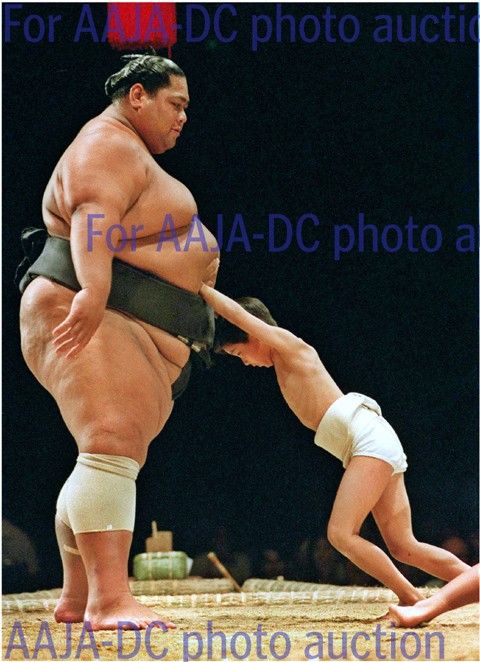 The Yen is Not as Strong as it Looks