Featured Trades: (A TECHNICAL UPDATE ON YOUR POSITIONS), (BAC)
2) The Lost Decade For Bonds Has Begun! In order to enjoy your coming weekend, I thought you'd like a technical update of your positions, so feast your eyes on the two charts below. They say that a picture is worth a thousand words, so here is 2,000 words worth. If you have piled on the positions that I recommended over the last two weeks, these charts should enable you to sleep much better.
I believe these charts show that we are entering a major uptrend for financials, which are asserting themselves to become the lead sector for the market for the next several months. Watch the financial press this weekend, and you will hear a parade of technicians screaming that there has been a major trend reversal, a breakout, or a sea change. This alone could trigger a new wave of cash moving into the sector. The best case scenario has these things going up right into year end. Take a look at my Bank of America (BAC) trades, where the stock has popped 10% in two days. The low risk option play is up 57%, while the high risk one has soared by 325%. The fact that this is going on against a backdrop of a broader market that is doing diddly squat makes the moves even more convincing.
The exact reverse is true for bonds, where virtually every fixed income product broke down through their 200 day moving averages. Let me draw a simple picture  for you laymen out there. That means you should sell every rally for the next ten years. The technical set up is now so dire, that bonds are going to have a really tough time rallying from here. The momentum players now smell blood in the water, and they'll be jumping in with both feet at every opportunity. The lost decade for bonds has begun!

Of course, you knew this was coming. It is the ultimate irony that the first action of the party that campaigned hard and won the House of Representatives on promises to cut the deficit was to engineer a dramatic increase in the deficit with yesterday's package of tax cuts. The bond market is not laughing.
–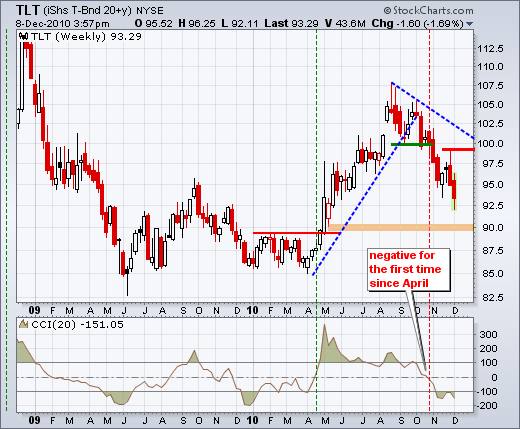 –
–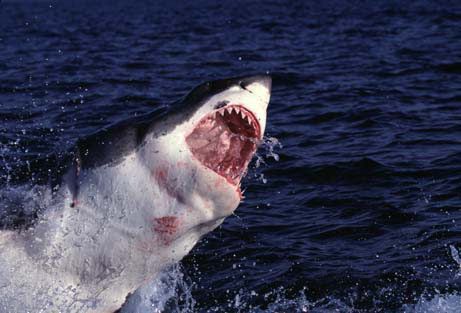 Momentum Players Are Smelling Blood
in the Water in the Bond Market
–
While Mad Hedge Fund Trader Readers Are Sleeping Well